Make cost-effective planning decisions confidently with submeter geometric and geospatial precision coverage
Manage and maintain your infrastructure assets efficiently
The digitization of infrastructure and the success of smart cities rely on the ability to accurately assess the cost/benefit ratio of infrastructure investments.
Gain insights and access to the tools you need. Maximize your return on infrastructure investments with our extensive portfolio and marketplace of location content.
Planning teams can create a digital twin of highway, railroad or EV charging system using our advanced location technology. Identify sites for new infrastructure projects or a potential cell site location to monitor and improve safety and performance.
Improve your network planning at every stage
Discover our powerful platform tools
See how our platform tools can help you plan your network.
Unlock the transformative power of 5G networks
Learn how to solve the technical and business challenges of 5G network planning and maximize the 5G potential with HERE Geodata Models.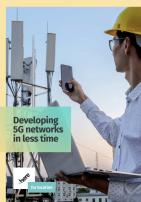 Contact us
Learn more about how our Network Planning solution can help you:
Select top areas for 5G network investment and evaluate the competitive offerings
Pinpoint and assess suitable cell site candidate locations from the convenience and safety of your desk
Simulate 5G networks for accurate line-of-sight and optimal RF propagation modeling
Monitor your mobile network to improve coverage and service quality
*Required field. We will use your information according to our privacy policy.