Whether over cellular, digital or FM, we'll deliver the traffic info you need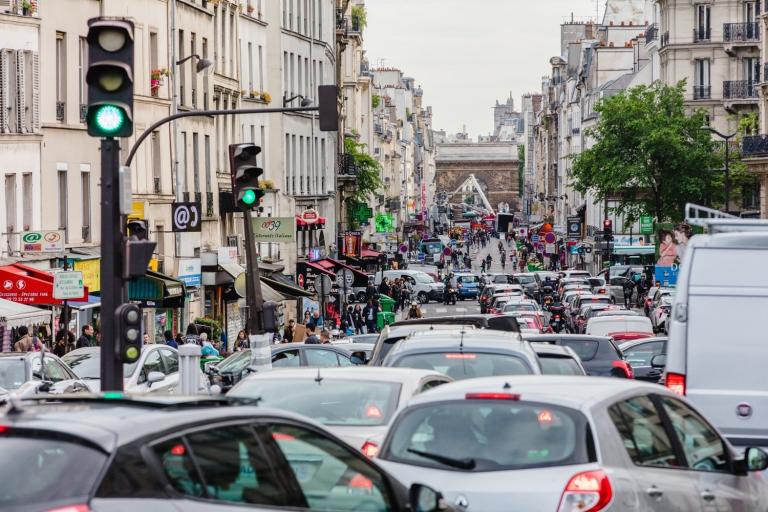 The challenge of connecting drivers with the information they need to make better decisions based on traffic means using every network available. It's all part of a comprehensive traffic information ecosystem.
Sure, traffic might not be the most exciting subject you'll read about today. However, if you're planning on getting into a car at any point today, tomorrow, or this week – traffic is something that will very likely cross your mind.
What is more interesting are the means behind the scenes that deliver traffic information to your fingertips. Regardless of whether you're using a mobile app, in-car infotainment systems, or any other navigation device, we're providing the same quality traffic information through multiple channels, making sure you're always covered.
Radio Data System and Traffic Message Channel
One of the earliest developed means of delivering traffic information is still one of the best. Radio Data System (RDS) and Traffic Message Channel (TMC) is an FM radio-based broadcast system that delivers critical roadway information straight to drivers.
There are multiple aspects of RDS-TMC that make it a unique solution, and multiple reasons why it's still one of the most valued systems around. For starters, it's accessible to drivers without a data contract. Because the information is transmitted over the airwaves the same way we view radio and television, the transmissions can be received and decoded by any suitable device within the range of a radio tower. Despite rumors to the contrary, FM radio serves multiple public functions in Germany (as well as the rest of the world), and it's unlikely to disappear any time soon.
Another attractive aspect of RDS TMC is its simplicity. Transmissions over FM radio have to be concise. Thus, RDS TMC transmission carries a tightly controlled set of codes and parameters that rapidly convey the nature of a traffic incident, its location, its impact in the area, and how long the disruption might last, without eating up users' valuable data plans.
When a Satellite Navigation device, suitable for receiving RDS TMC signals, receives the broadcast information, it processes that information and provides the driver with the information needed to avoid traffic on the road ahead, or proposes an alternative route to avoid the traffic situation altogether.
Digital Broadcast
While RDS TMC covers the FM airwaves, there is a digital broadcast variant with enhanced data-carrying capabilities. Digital Audio Broadcast (DAB) is a radio standard in many parts of Europe, specially made for digital audio radio services. In Germany, motorists can enjoy the benefits of receiving traffic data over DAB.
Through DAB, drivers receive HERE's digital traffic via a similar quality broadcast as connected data, but do not need to use smartphone technology thanks to commonly available embedded traffic receivers.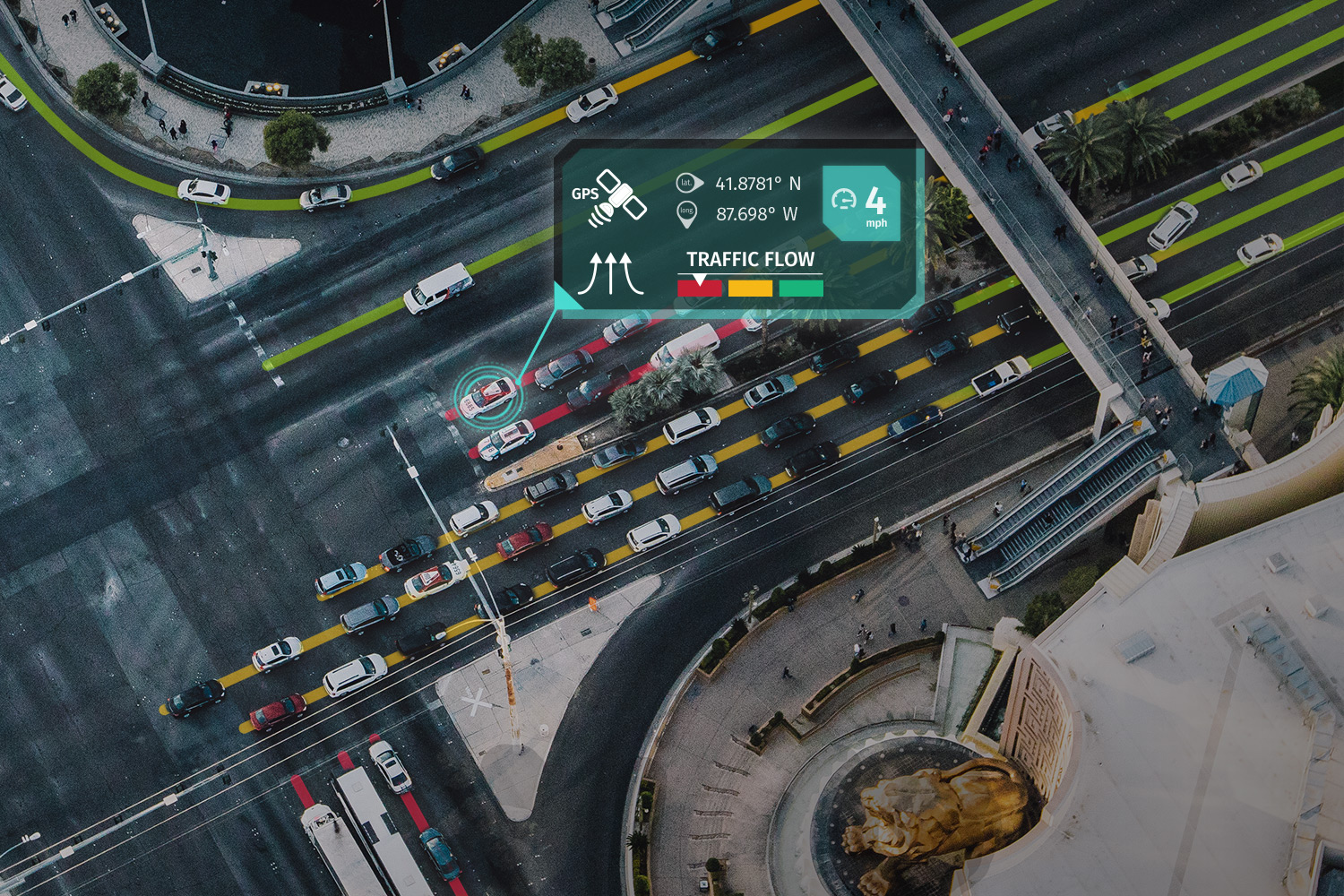 Connected Traffic
On the other end of the spectrum is Connected Traffic, which uses cellular networks.
Connected traffic is a deep source of information with a direct connection to servers and vehicles. It detects your location and sends back oncoming traffic information, specific hazard warnings, road speeds, alerts, alternate routing, and more.
The expanded information available from Connected Traffic requires a cellular network – which presents a challenge in making it free for consumers. Luckily, in-car data plans for navigation are becoming more widely available, and consumers are taking on the cost of receiving advanced roadway information.
Hybrid traffic, collaborative information, and the future
As systems get smarter, we're implementing an approach in North America that effectively combines both systems to deliver the most informative and cost-effective solution drivers.
This approach, active in North America, first utilizes RDS and HD broadcasts in an area to gather road traffic information. Following that, it can use a cellular connection to supplement the broadcast information, minimizing data costs for drivers, and network traffic for cellular providers. This will ultimately make the hybrid approach a globally extensible solution.
A final point is that regardless of which channel you might utilize to receive traffic information, that information is never siloed. All of our traffic transmissions come from the same extensive repository of information. The collaborative approach takes all the data points into account and makes the resulting information available everywhere. For example, a driver using an RDS receiver might receive a traffic update that was generated based on a report from a Connected Traffic cellular user a few miles up the road.
Traffic reporting is just one area where we're working to provide precise, scalable, cost-effective solutions to our partners across all industries – and we're already working on the next generation of solutions. To find out more about our traffic services, visit our page on HERE Connected Vehicle Services.
Sign up for our newsletter
Why sign up:
Latest offers and discounts
Tailored content delivered weekly
Exclusive events
One click to unsubscribe