What is a Community and Why Do Developers Need One?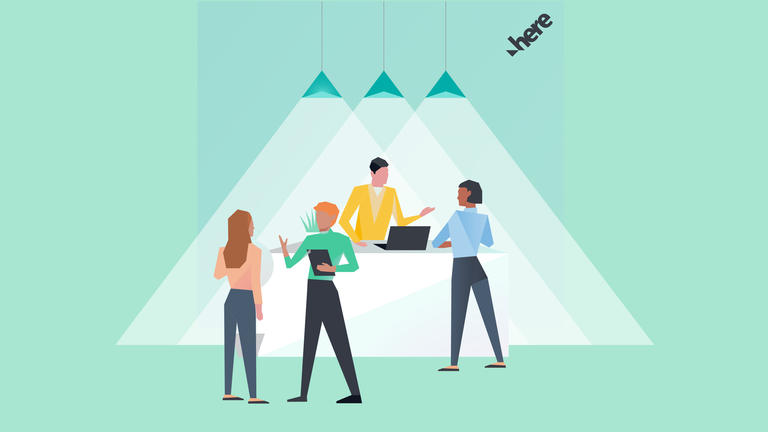 Hi everyone! My name is Piyush, and I work as Developer Community Manager for HERE. I am both thrilled and anxious to bring you my first blog post ever! It's been six years working in community management and it's fair to say that almost every day there's something new to learn, but I never thought that I'd be writing a blog dedicated to the community which I manage and moderate. Think of this as much an introduction as it is a promotional blog for our HERE developer channels.
What is community? If you asked that question to a thousand people, you'd get a thousand different answers.
When you think about a developer community, what comes to mind? Perhaps to get support, and connect with like-minded practitioners or professionals? Maybe to share your work or stay up-to-date on the latest developments? Though developers' preferences change and evolve, some things stay constant. Regardless of the motivation, there are some common elements that a good community has as defined by David McMillan:
A feeling of belonging

A belief that members matter to one another and to the group

A shared faith that members' needs will be met by their commitment 
In thinking about technical help, it's hard to skip StackOverflow. Though it's very transactional and getting involved in this community is becoming harder and harder because of the question-asking policy. Even though there's a high level of moderation and content curation by the community, it can be a little daunting at first, and similar to Reddit, asking "dumb questions" results in people feeling outcasted. Exactly what we don't want for a healthy community. StackOverflow is still probably the most useful tool for a lot of common problems, but it is scary to think how many would-be coders have gone on to do other things because they had a bad experience on this site.
What we are building here is straightforward: We want to offer you a space where everyone can ask questions, share ideas, learn and grow.
Our goal is to establish a bridge between developers and internal teams while fostering meaningful connections among our community members.  A space where we can listen to your pain points, learn from you and see what you're working on! A safe place for collaboration, exchanging ideas, and acting as a sanity check to fellow developers. And of course, provide support and guidance wherever needed as you build with HERE!
Conclusion 
I just want to make sure that if you're not already a part of our online community, we invite/urge you to join us! There're over 2k members on the Slack channel and we are striving to provide a response within 24 hours. We also monitor our Twitter and LinkedIn feeds, so make sure to slide into our DMs or give us a shoutout!
Sign up for our newsletter
Why sign up:
Latest offers and discounts
Tailored content delivered weekly
Exclusive events
One click to unsubscribe