We are HERE: crafting the hardware for mapping cars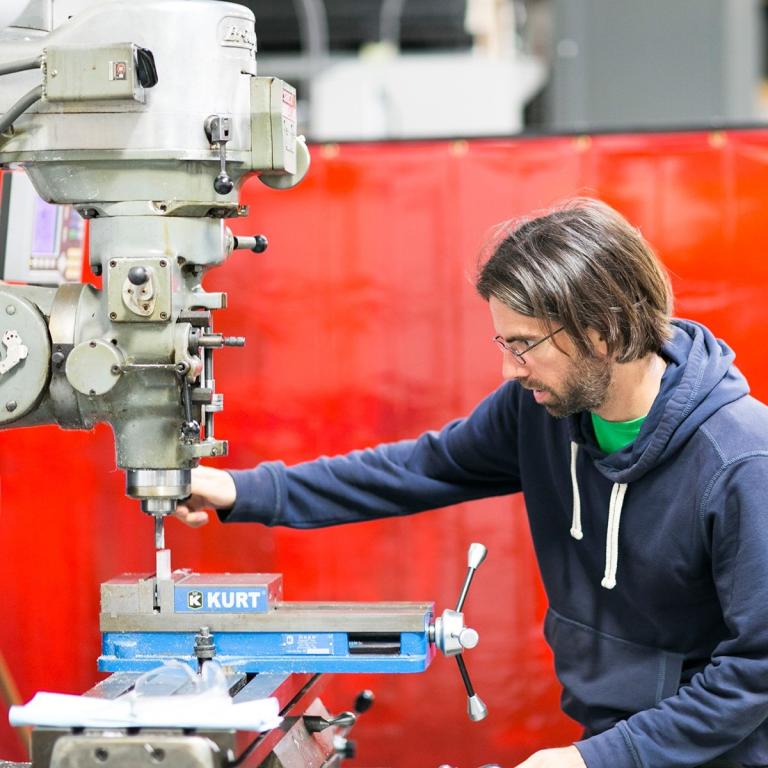 For the next of our employee profiles, we had a chat with Cyrus McGuire, Operations Hardware Lead at HERE in Berkeley, California.
Please tell us about your role at HERE and how you feel about your work.
My job is to manage all production and service of the collection fleet, as well as support Engineering's development of updates and new systems. My team produced every one of the HERE True systems that are out in the field and we also repair any damaged components. The engineering team is always developing updates for the system that we help test for them. They also have been producing new prototypes that we help with testing, like this quadricycle.
Please tell us about your background and how you ended up at HERE Berkeley.
I have a degree in Electrical Engineering. I started work at the start-up Earthmine as a technician and after we were acquired by HERE, I became a Manufacturing Engineer. From there I went on to take over as the Production Lead. I started in the audio industry and my previous experience in a production environment helped me along the way.
What are the most exciting projects you have worked on at HERE so far?
I find developing and building new ways to map the real world, including pedestrian areas, exciting. That includes new products for feature recognition that take map-making to a personal level.
What interests you about mapmaking and how does/will your work impact the future of maps?
The objective of what we are trying to make has shifted since I was working at the start-up from human-readable, highly detailed and abstract maps to machine-readable maps that will help power self-driving cars. We have the largest database of HD maps that I know of and that was collected by all of the systems my team crafted.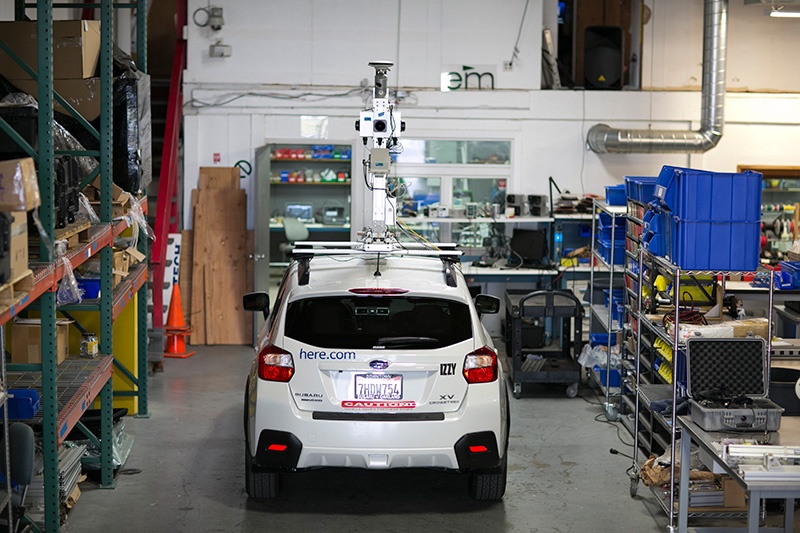 What are your hobbies?
Outside of work, I devote my time to biking, slacklining, and yoga to stay healthy. My main passion is music and I am in a psychedelic rock band.
What is inspiring about working at HERE in the Bay Area?
Being in the Bay Area at this point in time is crazy, as you see all of the new tech that is shaping the world right now. I feel I hit the jackpot to be in Berkeley and be a part of this since most of the tech world is nearby. The Berkeley/Oakland area is the most fun place to be in the bay right now, in my opinion. The fact that what I am working on will contribute to something that is going to radically change the transportation world is exciting. I can't wait to see how things turn out.
Sign up for our newsletter
Why sign up:
Latest offers and discounts
Tailored content delivered weekly
Exclusive events
One click to unsubscribe