We are HERE: Carolyn Johnston has gone from maths to maps
Meet the director who heads up the growing team at our recently opened Boulder, Colorado research and development facility.
From pure mathematics to helping create HERE HD Live Map technology, Carolyn Johnston's journey has been a great one. We chatted with her about her work at HERE, her career to date, and her tech-savvy home city.
Tell us about your journey with HERE
I was recruited as a principal engineer to HERE's Highly Automated Driving team in the fall of 2016, to lead a small team of researchers and software developers working on learning features of the HD Live Map from sensor data from vehicles. There was a team in Berkeley already working on creating a 'localization layer' from crowdsourced data (a GIS layer constructed from observations of objects such as signs and lane markings). They had made good progress, but another solution was needed for constructing a network to describe the flow of traffic. The source data for this problem was crowdsourced vehicle positions and orientations. Unlike static objects in the environment, these weren't confined to a single location; they had lots of variability. During 2017, we developed a prototype codebase for aggregating vehicle trajectories to form a 'Lane Network Graph'. I really enjoyed working on the research and development that went into that effort. I also was able, for the first time in my career, to build my team completely from scratch. We pulled in veterans from the Boulder geospatial industry, new graduates, and a transplant from the Chicago HERE office.
What I love most about HERE is that it is an ethical company, and that is something more and more people are conscious of and drawn to these days. As a manager, it is my desire to know my employees at a personal level, treat people fairly, and to work hard to find a way for everyone to work together to best contribute to the common goal. At HERE, I feel that this goal is well aligned all the way up my management chain.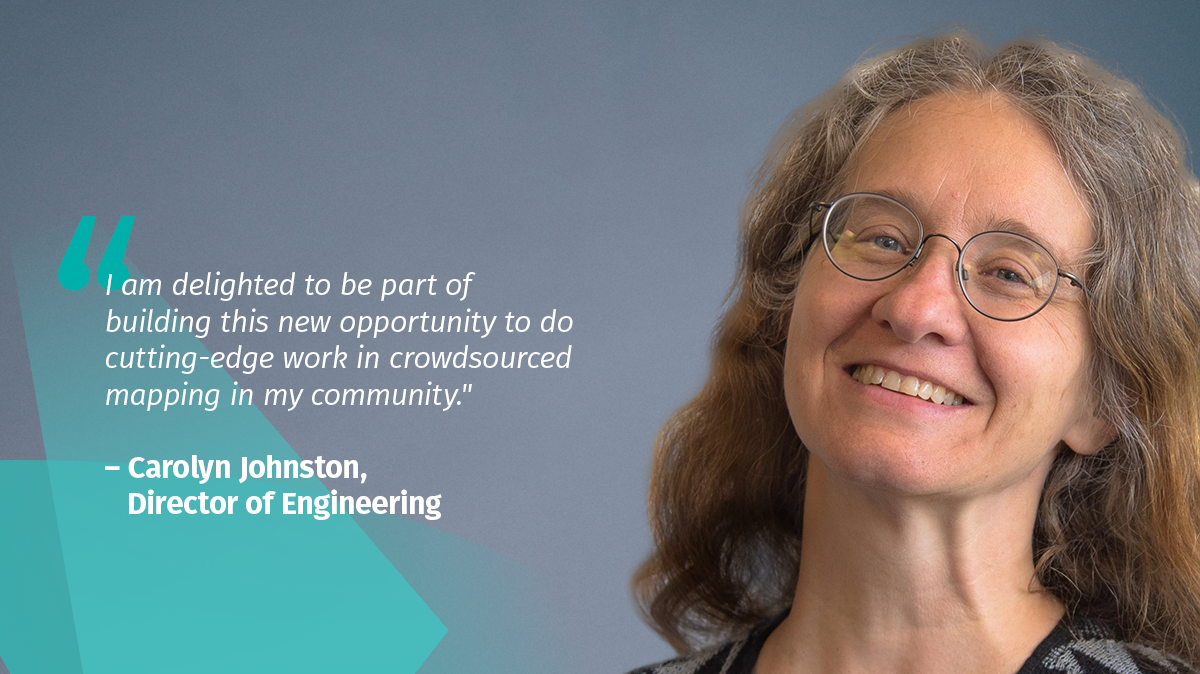 Talk us through your career and how you got to where you are today?
My father was a pharmaceutical researcher who directed FDA studies – basically an applied statistician. I grew up with the house full of his scribbled mathematical symbols all over yellow legal paper. It all seemed very cool and mysterious. Eventually I set out to become a mathematician myself, but I took a turn in graduate school and ended up as a pure mathematician, meaning that the work I did for my thesis had no application whatsoever. My thesis is very dry reading - I think I may be the only person to have ever read my thesis through from end to end – there was a section on cohomology that my advisor didn't like, so he skipped it.
After a few years as a mathematics professor (I even got tenure), I left the teaching profession and moved to Boulder to become an applied mathematician. While the Front Range has had its economic ups and downs, it has certainly been a center of spatial and geospatial technology; Space Imaging and DigitalGlobe were founded here, for example, as was MapQuest. I went to work for a small geospatial company, did contract work for the government in Synthetic Aperture Radar imaging for nearly ten years, and led small research and development teams for other companies along the way.
My current role as Director of Engineering and site lead of the Boulder HERE location is a new one for me. I have always led small teams and put a lot of personal technical focus on each project. But the first week that I was in the role in an interim capacity, I knew I was going to love it; I love being in a good position to help people get the job done.
Can you tell us some things that you and your team are currently working on at the new Boulder office?
We currently are staffing teams to work on the localization and object aggregation problems, on real time object recognition in imagery, on vehicle sensor data validation, and on customer proof-of-concept support. Localization means using the observations that are part of vehicle sensor data time series to locate the vehicle in the map, and the sensor data validation piece will help us to identify when the quality of the data itself is causing problems with the crowdsourced map. We are also working on a real-time, dash-mounted system for collecting observations of localization objects such as signs and poles.
How do you think the Boulder lends itself to the work you do and the team you have hired?
As I mentioned previously, Boulder has a history of geospatial business start-ups, and so you can find more geospatially savvy developers here than you would find in most places. University of Colorado and Colorado State University have strong engineering programs, and we have relationships with professors and students from both universities.
The beauty of the Boulder area, and the high quality of its schools, attracts people who want a better quality of life. Students want to stay here once they've finished their schooling. But while there have been some high-tech jobs all along, including IBM, the national labs, and a shifting set of start-ups, to my mind there haven't been enough research and development jobs here to satisfy the needs of the highly trained people who want to live and work here. This has finally really changed in the last few years, and I am delighted to be part of building this new opportunity to do cutting-edge work in crowdsourced mapping in my community.
Interested in joining Carolyn's team? We are currently hiring research engineers and program managers for our Boulder office.
Sign up for our newsletter
Why sign up:
Latest offers and discounts
Tailored content delivered weekly
Exclusive events
One click to unsubscribe