Traffic Styling now available with the HERE Style Editor Update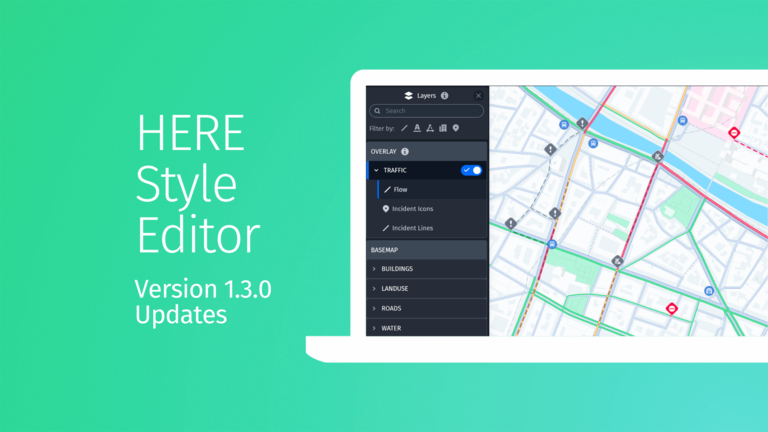 HERE Style Editor is a powerful web tool that allows you to create custom map styles. Based on the HERE Maps API for JavaScript, the Style Editor supports editing of visual features that have been unified between the native and the web rendering engines, as well as between HERE Optimized Maps for Visualization (OMV) and Optimized Client Map (OCM) catalog formats.
With a real-time graphical interface, you can define colors, widths, and sizes of map elements, control styling by zoom level, and quickly iterate on map designs using non-destructive workflows. Additionally, you can adjust styling over the entire map by using color tone, hue/saturation, brightness/contrast, and more. 
In this blog post, we'll take a look at some of the new features in HERE Style Editor v1.3.0.
Styling of Traffic overlay
Traffic information is added as the first 'Overlay' feature, a much-requested customization option. Traffic Flow & Incident information can now be customized.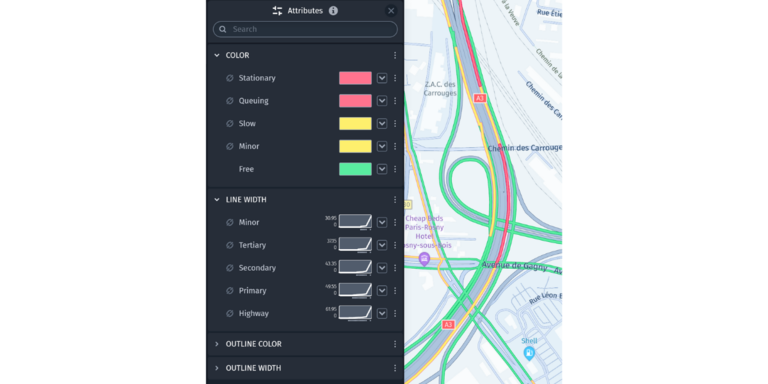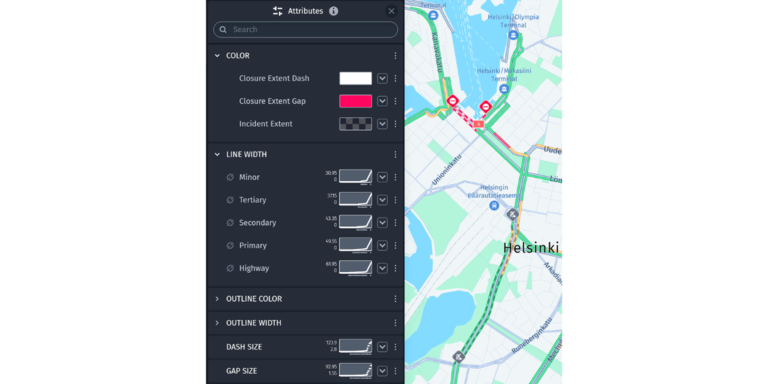 Unpaved Roads Styling
Unpaved Roads are now exposed for customization and can be styled individually per road category: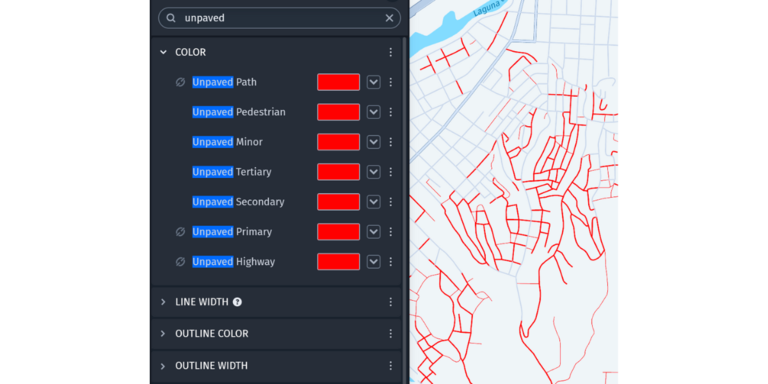 What's next?
Stay tuned for future releases as we add more visual features to further enhance your map styling experience. 
Additional road attribute customization (e.g. restricted access, parking lot)
Additional base schemes (e.g. Lite)
As the visual unification effort of our product offerings continue, the set of stylable map elements will be gradually increased
Several minor bug fixes
UX Flow improvements
Performance improvements
Resources
Sign up for our newsletter
Why sign up:
Latest offers and discounts
Tailored content delivered weekly
Exclusive events
One click to unsubscribe