Taipei roads are getting ready to welcome first autonomous bus fleet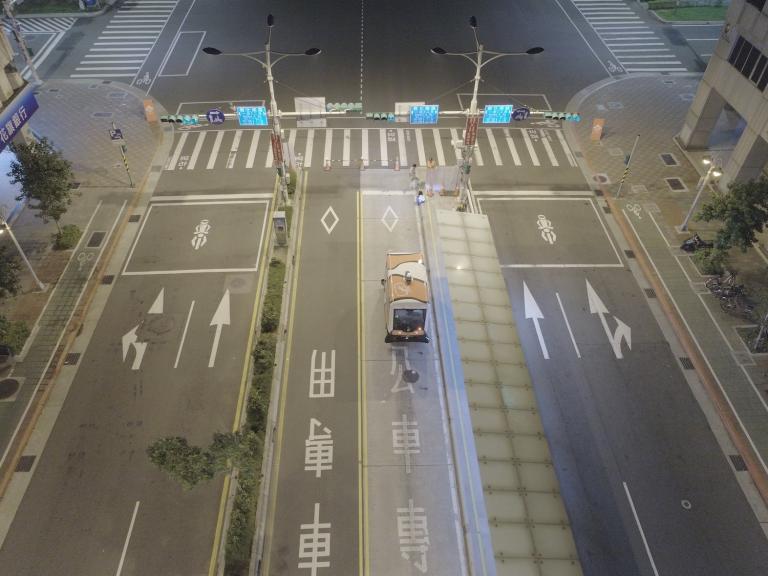 Taipei locals may have already witnessed an unmanned 12-passenger bus whizzing along a 1km stretch of downtown, but the near future is set to see even more of these vehicles taking to the roads around the city, not to mention the greater Asia-Pacific region.
At this year's 2018 Smart City Summit & Expo in Taipei, groups of attendees were invited to forget what they know about bus trips, and take a little journey on the EZ10 – the very same autonomous bus that's been part of controlled environment trials in the city since last year.
7Starlake, the company behind the effort, focuses its business around solutions for smart cities, and it's been working with local government and transport authorities since 2015 to add these level four autonomous vehicles to the list of transport options available in Taipei as well as New Taipei City, Kaohsiung City, and Changhua County.
Using radar, LiDAR, GPS, AI, and computer vision to detect surroundings, these level four autonomous buses offer smarter, greener more frequent and personalized ways to get around city centers.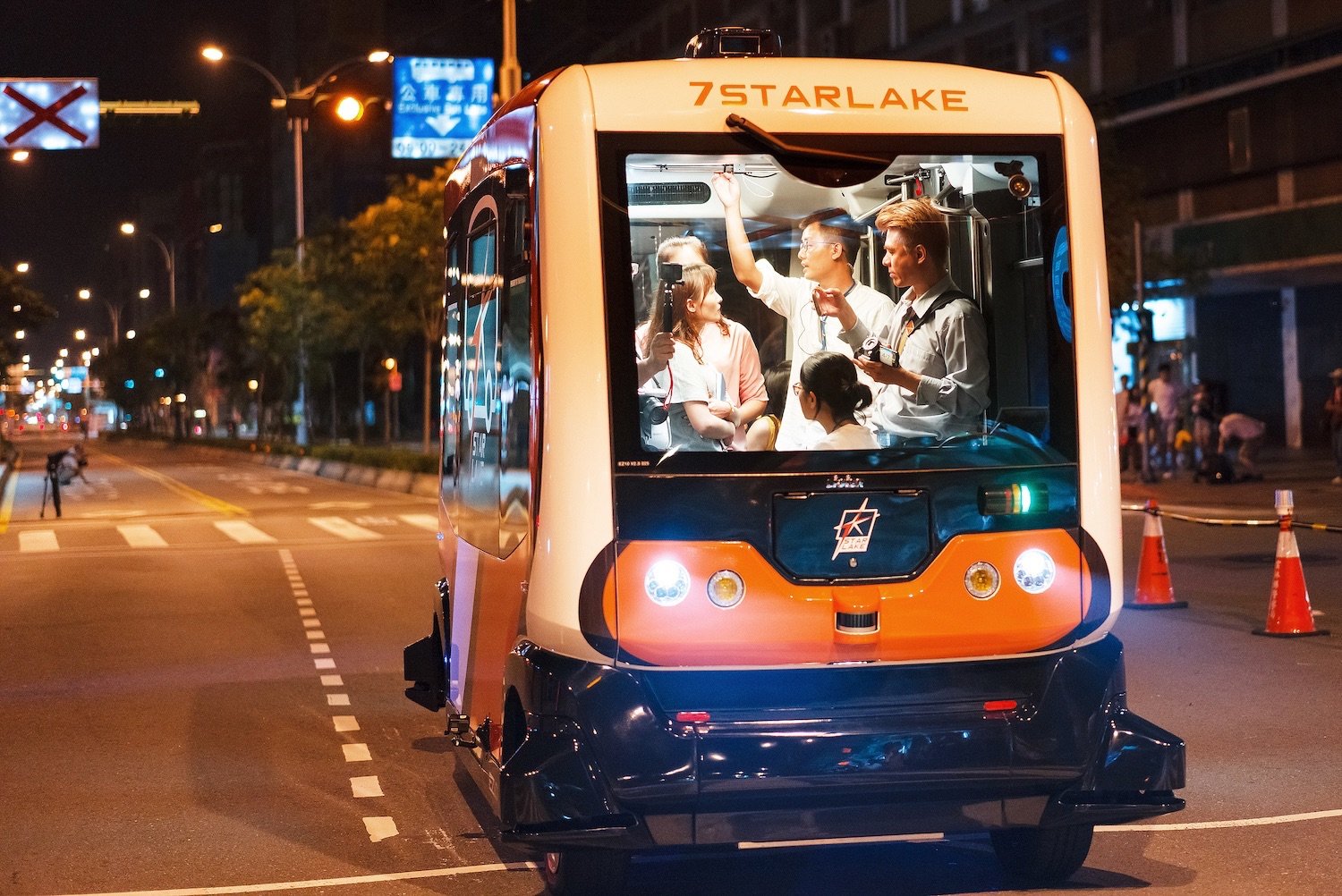 As is the case with autonomous technology, it won't pop up overnight – though overnight trials are definitely part of the plan. Founder and CEO of 7Starlake Martin Ting says that last year's successful controlled environment trial was to prove that the bus can navigate, detect objects, and provide all the services travelers have come to expect.
Phase two of the rollout has several steps: overnight trip testing in a special bus lane, and then launching in busier daytime hours, as well as installation of the traffic light and camera devices necessary for the technology to be able to integrate into the roads. Though this phase is expected to start in around September, dates aren't set in stone just yet. 
"We are still in negotiations and discussions since everything that we are testing here in Taiwan is a first. If we do this positively, this bus lane will be the first of its kind in the whole of Asia," he says.
HERE & 7Starlake
With a joint interest in autonomous technology and the role it plays in smart cities, we partnered with 7Starlake in this venture, providing services to make their customer experience as unique and innovative as their offering, all thanks to the power of data.
"With the HERE Location Suite embedded in their consumer app, we hope to provide improved and more accurate location solutions, such as route planning and real-time location information, to better serve the needs of our consumers, while they are enjoying a safe ride in an autonomous vehicle," says Michael Cheong, HERE's Director Regional Map and Content North Asia.
Michael says that, beyond this initial stage of the collaboration, HERE and 7Starlake are also in the process of exploring future opportunities such as enabling HD Live Map for the fleet's autonomous adventures around Taiwan.
Sign up for our newsletter
Why sign up:
Latest offers and discounts
Tailored content delivered weekly
Exclusive events
One click to unsubscribe