HERE strengthens its leading position in the Location Platform Index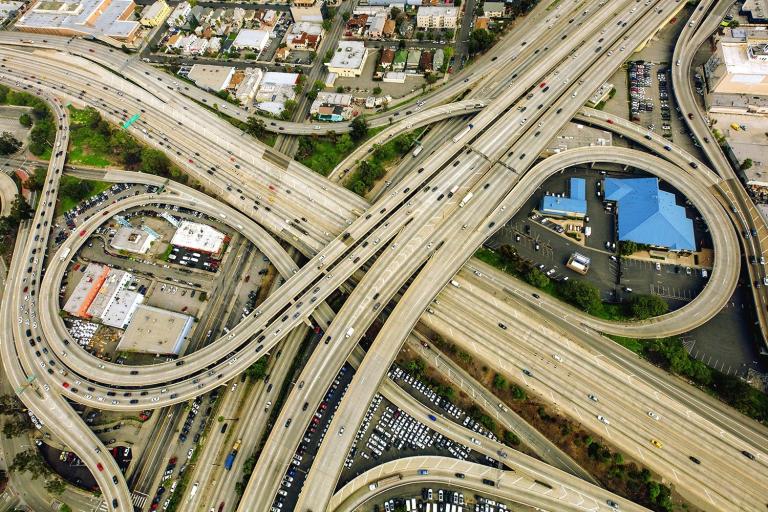 Every year, analyst firm Ovum carries out a survey called the Location Platform Index, rating companies in the location and mapping industry based on what they can offer customers. Last year, HERE topped the list when it came to completeness, and with the latest results released today, our overall score has improved.
The Location Platform Index rates the top 16 location platform venders, taking two main components into account: Platform completeness and the reach of each company. The former looks at factors like data points, the APIs offered to developers, the core of the mapping platform and the countries covered, while the latter takes the number of partnerships, consumer users or enterprises into account. The two components are then combined to help Ovum determine an overall score.
Last year, HERE managed a score of 7.73, coming in at second place overall but beating all our rivals in terms of completeness. This year, our score has jumped to 8.17, with a number of reasons for the improvement. We spoke to Neha Dharia, a senior analyst at Ovum, to discover what's changed in the past year.
"We've seen a lot of the players in the leaders category improve over the past year, with the top three all getting higher scores," Neha tells us. "They've made incremental changes to their platforms, they've kept up with the new and emerging trends, while the challengers and the followers category is far more competitive."
"While leaders like HERE have already made their mark, and it's more about maintaining what they have and driving the industry forward, there are a lot more challengers and it's far more competitive; the smaller companies are trying to find their niches and do new things as well. You never know what's going to happen. Whereas the leaders are very well established and we don't see that changing in the next quarter and beyond unless something spectacular happens."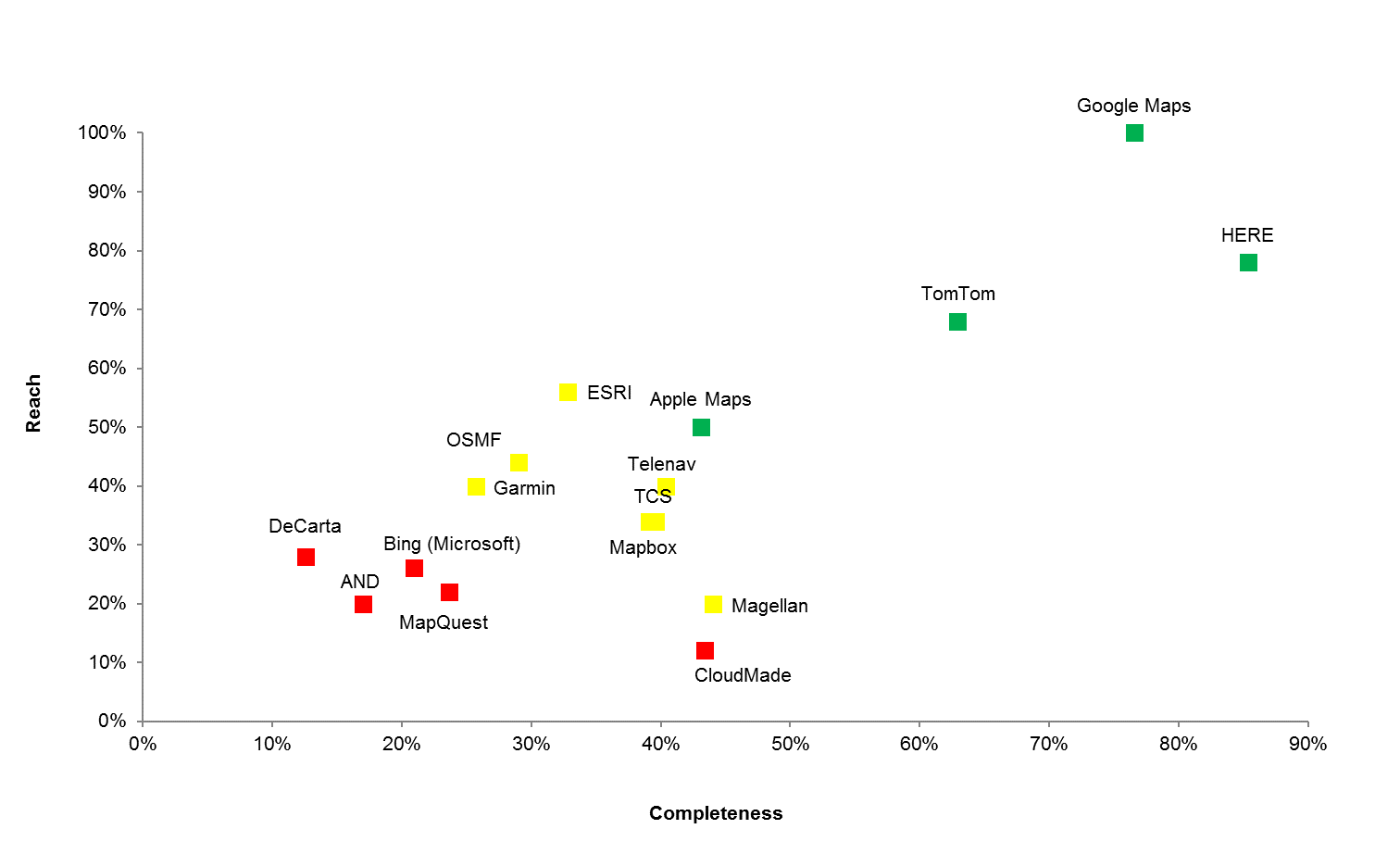 Source: Ovum
It's been a busy year for HERE, with lots of changes going on behind the scenes. Neha highlights some of those changes as the reasons behind the improvement in ratings.
How HERE improved its score
"I think the HERE score changing is down to four things in particular. The first is that HERE is in the middle of a transformation, moving towards a more data-based marketplace and basically entering into a new area, and the other players haven't really touched upon it yet, so that's given HERE a competitive advantage," says Neha.
"It's also given HERE access to more industries, thereby widening its reach. There are more partners now onboard, which has further increased the reach score, and this has given HERE a boost. The company has also been quick to pick up on emerging trends, like drones and machine learning, and HERE is moving forwards in these areas."
That's not to say HERE has given up on its roots though, and Neha adds: "Just because something fancy has come up, that's not to say HERE has ignored the platform or has stopped investing in it: the map is still at the heart of everything HERE does."
More and more companies have started to take notice of the importance of location technology over the past year, says Neha, and even the smaller businesses are trying to leverage it. "Earlier on, it was just used for fleet management and things like that, but now we're seeing location information being used in payment systems and other services that weren't used before. It's become far more prevalent in all industries now, and that's why we're seeing more companies investing in the area."
It's a change we've already seen at HERE, with Intel joining as one of our latest investors, and the partnership hasn't gone unnoticed by Ovum.
"Previously, as part of a consortium, perhaps HERE had more of an auto-led strategy," explains Neha. "But now Intel has also invested, and HERE has a wider range of partners and investors in place, I think it's more balanced. I think that's going to be a great strength for HERE going forwards."
Sign up for our newsletter
Why sign up:
Latest offers and discounts
Tailored content delivered weekly
Exclusive events
One click to unsubscribe