Strange bedfellows when fashion and tech are connected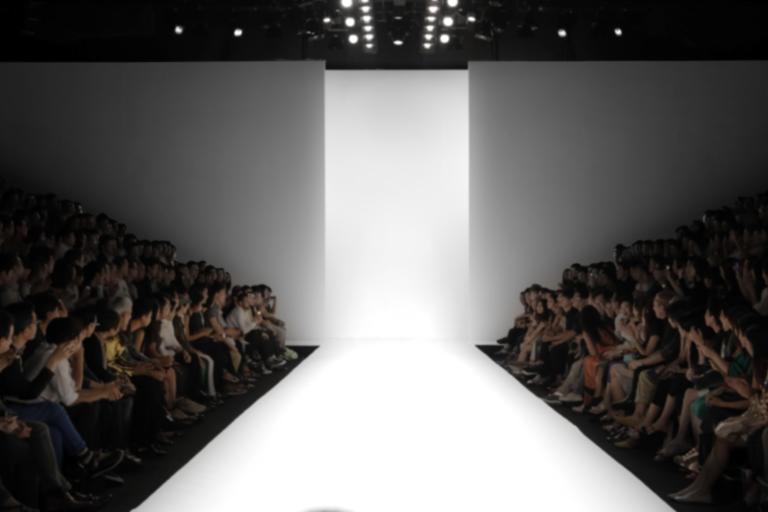 From practical to gimmicky, fashion and tech are converging in form and function resulting in some unusual combinations in wearables.
The integration trend was apparent in Silicon Valley's first fashion week where a drone opened the runway show. The event was billed as featuring new ideas in 3D printing, prosthetics and wearable technology, and wound up more spectacle than substance.
Marija Butkovic, co-founder of Women of Wearables (WoW), believes such hype is a trait of the wearables industry, as yet, which she says is "notoriously big on anticipation and weak on delivery."
She writes in her blog, "The best wearables need to look like a part of us. Fashion is an extension of our personality -- so shouldn't wearables be the same? Hiding their status as devices, while quietly getting on with the job."
Accessories are an easy place to do this, and more stylish and practical options are arising  -- like Rebecca Minkoff's Lightning Cable Bracelet, Ringly's smart fitness tracker ring and the Kisha smart umbrella, which look like just what they are.
Emotional intelligence
A more esoteric example was on display at the 2016 Met Gala, whose theme was: "Manus x Machina: Fashion in an Age of Technology." Models and celebrities may get emotional when finding just the right dress, but last year's big event was the first time the dress was emotional about being worn when Marchesa and IBM created a cognitive, interactive gown with the help of Watson.
Watson APIs and other cognitive tools from IBM research, plus LED technology, powered a dress that changed colors based on sentiments from social media. Prior to the gala, Watson analyzed Marchesa's social channels and turned emotions into information and then into a color palette.
During the gala, real-time Watson processing applied the color palette by translating a huge volume of tweets -- rose was joy, coral meant passion, aqua equaled excitement, lavender conveyed curiosity and butter showed encouragement. Now, the dress is part of the collection at the Henry Ford Museum of American Innovation.
In material
Winning the Nobel Prize in physics isn't the typical road to fashion, until wearable tech company Cute Circuit partnered with Manchester's National Graphene Institute to create a dress using graphene.
The material is 200 times stronger than steel and conducts electricity better than any other known substance. Graphene powered sensors captured breathing patterns of the wearer, lit up and changed color accordingly.
"The designers hope the technology could eventually be used to make a dress that can be programmed to show any colour or design," according to The Guardian, however, the implications of graphene go way beyond.
Fashion is also influencing the roadways in Thomas Sabo's collaboration with Mercedes-Benz on two limited edition car designs, Glam and Rebel. Signature design elements are incorporated in mirror mount, roof spoiler crosspieces, hubcaps, fender plaques, floor mats, command controller, door sills and storage shelves.
Internet of fashionable things
At HERE, we believe everything physical will soon also become digital and fashion seems to be no exception. RFID provider Avery Dennison and EVRYTHNG, an IoT smart products platform provider are working to digitize, at the point of manufacturing, at least 10 billion fashion products with identities and profiles in the cloud over the next three years.
According to the companies, network, industry knowledge, hardware, software technology and data management will be combined to connect apparel, accessories and footwear to digital applications. Once connected, fashion brands will be able connect more intelligently with consumers and offer interactive, personalized, real-time mobile experiences and contextual content for each person and each item of clothing.
Sign up for our newsletter
Why sign up:
Latest offers and discounts
Tailored content delivered weekly
Exclusive events
One click to unsubscribe