HERE and BMW Group team up to create interactive traffic management solutions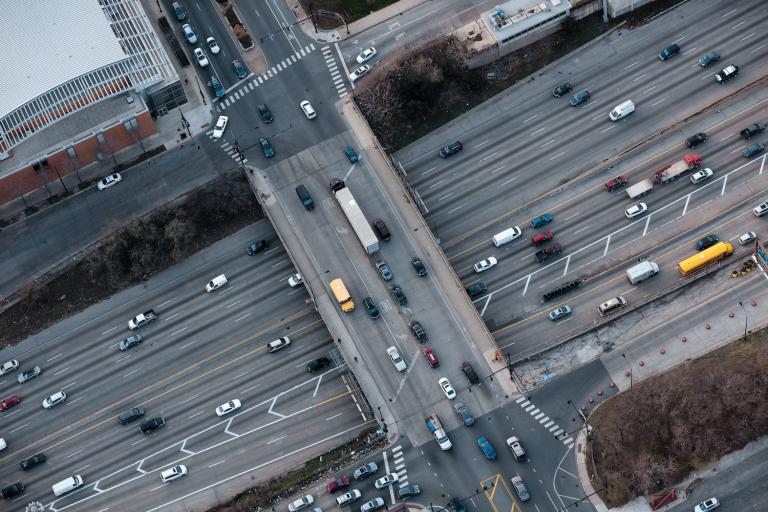 What does a collaborative data solution for an entire city look like? Through a partnership involving BMW Group, HERE Technologies and the City of Copenhagen, we find out.
At this year's ITS World Congress in Copenhagen, HERE and BMW Group will unveil a key part of the pan-European SOCRATES2.0 project.
In case you didn't know, SOCRATES 2.0 stands for "System of Coordinated Roadside and Automotive Services for Traffic Efficiency and Safety". The project aims to demonstrate how mobility challenges in cities and urban areas can be solved – with an emphasis on creating those solutions via collaboration between public and private entities. Thus, it brings together a diverse group of road authorities, service providers and mobility providers.
To answer the challenge, the City of Copenhagen, together with HERE, BMW Group and Technolution, are working to create interactive traffic management systems for our current data-driven era. By cooperatively exchanging and integrating available data and information from road authorities, service and mobility providers, a detailed, comprehensive and consistent digital image of the infrastructure and traffic situation can be created.
In our showcase, the power of collaborative effort takes center stage. HERE provides the flexible data framework, including high definition maps, traffic and incident information. The City of Copenhagen and its road authorities deliver additional information, including construction sites and events, as well as detailed parking information. The BMW Group contributes anonymized real time information gathered from the vehicle fleet and provides the interface to the vehicles and customers.
One major challenge of such an effort is to bring together all the stakeholders, and then develop a data framework that can incorporate and exchange the different data types and formats between the various sources. HERE provides a unique platform technology to solve that challenge.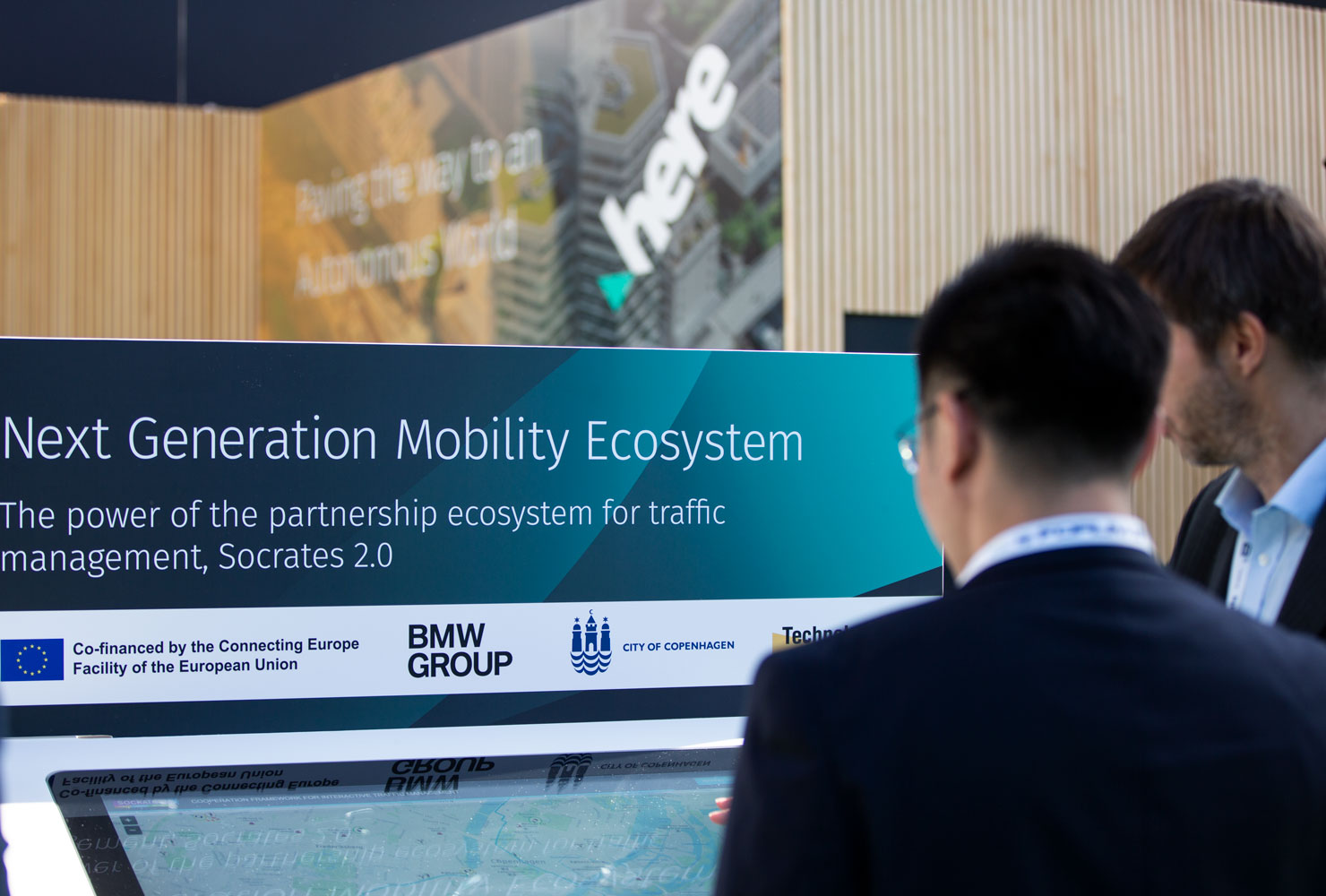 With the extensive data pool that results, data-driven approaches and services can be created to make traffic more efficient, more sustainable and safer. It's a win-win for road users, traffic authorities and service providers alike. Real-time data such as accidents, road blocks or traffic jams supplement the dynamic route guidance in every situation.
If, for example, road usage is limited due to construction, traffic management and navigation can take this into account. Real-time data such as accidents, road blocks or traffic jams contribute to the dynamic route guidance in every situation. Alternatively, in cases like major sporting events where a large number of people arrive in different ways within a short period of time, traffic can be redirected so that the majority of cars are separated from public transport, bicycle traffic and pedestrians.
These innovations reduce the risk of accidents and increase efficiency. For drivers, the best route to their destination is dynamically calculated, and traffic is distributed optimally across all the available roadways. Route guidance can also be optimized to direct drivers along routes that use phased traffic lights, while avoiding low-speed zones around schools.
Another SOCRATES2.0 project demonstrates the link between traffic control and vehicle control by creating dynamic tolls that optimize traffic flow. If car traffic through a particular toll tunnel is trending such that congestion is highly likely, the traffic control center can respond by lowering the toll for the tunnel on an alternative route. This information is then relayed to drivers in vehicles. In this way, traffic peaks can be better distributed, and congestion avoided, while saving drivers time and money.
A comprehensive data pool and real-time information lay the foundation for innovative services that will benefit both customers and cities. Solutions that benefit everyone involved have a good chance of catching on.
The SOCRATES 2.0 project is a sterling example of how the collaboration between private and public actors can succeed. Information sharing, with a collaborative data pool and innovative services based on it, will create sustainable solutions that can be replicated and scaled for our future urban spaces worldwide.
Sign up for our newsletter
Why sign up:
Latest offers and discounts
Tailored content delivered weekly
Exclusive events
One click to unsubscribe