One giant leap: the Audi A8 Navigation system and HERE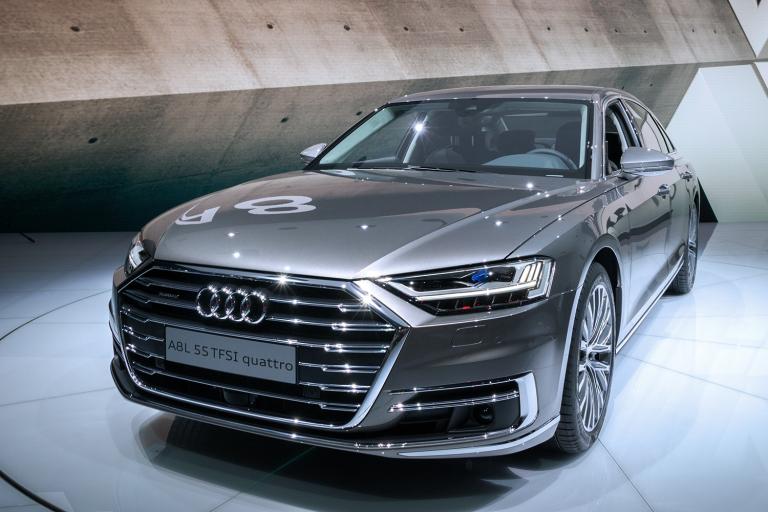 Creating a landmark navigation experience for the Audi A8 meant architecting a completely new plan for how drivers and passengers interact with their vehicles. The solution had to go well beyond an incremental feature update.
What our plan produced was a revolution in the car/driver ecosystem. Kilian Frank told us how.
Kilian Frank is a Product Marketing Manager at HERE Berlin. He works closely with the teams that integrate the HERE Auto SDK and the Audi Multimedia Interface (MMI) to produce the modern In-Vehicle Infotainment (IVI). But enough with the three-letter abbreviations! We asked Kilian to tell us more about his experience with the project.
Can you tell us a bit about this project, and what makes it so special?
As you know, Audi's slogan is, "Vorsprung durch Technik" (Advancement through Technology), a bold claim that requires Audi to deliver state-of-the-art solutions. For us, that meant having to push the technical boundaries of navigation solutions.
Our program not only delivered a cutting-edge solution to Audi, it also pushed us to continue to aggressively develop our internal software solutions. The results speak for themselves. The Audi MMI navigation solution sets a new benchmark for embedded navigation; it is a completely new experience.
This sounds like a next-generation guidance solution.
What our team built outperforms anything else out there in so many ways. Let's take mobile integration, for example. What we developed allows Audi to integrate the mobile phone into the embedded navigation solution like no other car before. Routes can be started on the mobile device and transferred seamlessly to the embedded navigation and vice versa. When I tested this the first time, I couldn't believe how smoothly it works.
Can you tell us more about your favorite features?
Of course. There's the user assistance experience. We introduced a performant predictive navigation feature that has been tried elsewhere, but often doesn't really work. Ours does. Or let's talk about rendering. The visual experience is beautiful, with stunning 3D city and terrain models, whose rendering performance and detail level is unseen in the market.
And that's just the features that affect drivers directly. If we take a look beyond that, we now have  HERE Electronic Horizon in a series-production vehicle. It facilitates the integration of live data, such as Traffic Signs, in predictive Advanced Driver Assistance Systems (ADAS) and can act as a trailblazer for future autonomous functions through its ability to ingest data from our HD Live Map. That's remarkable.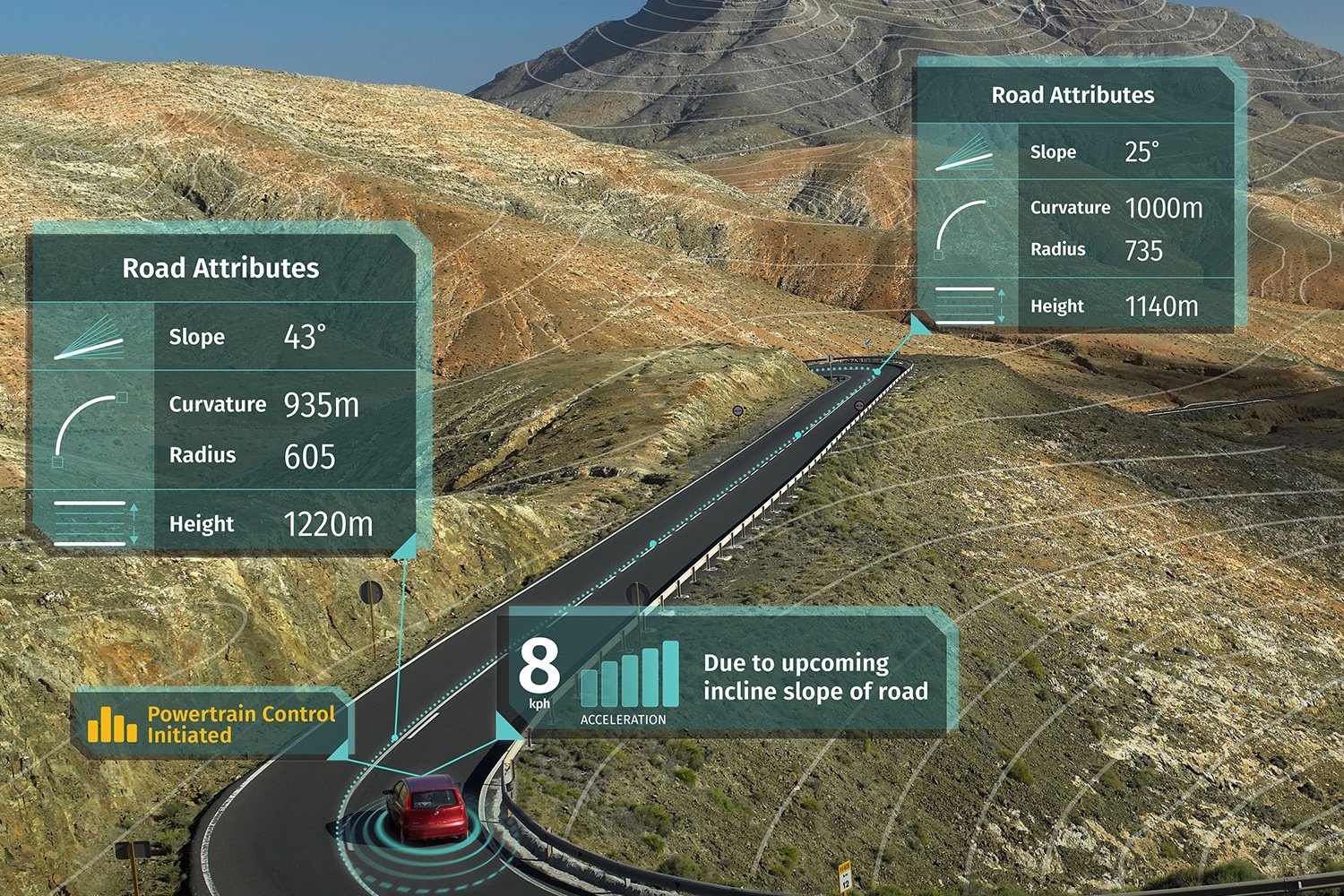 What does that really mean for the driver?
Bottom line: a safer, more convenient and more efficient ride. The Electronic Horizon feeds map information through the vehicle bus to the ADAS control units, supporting them with anticipatory data or helping them overcome limitations of vehicle hardware sensors.
The driver will often notice very little of what is going on behind the scenes, as ADAS features sometimes not have a visible output, like a message shown on the cluster screen. But if the vehicle's camera cannot detect a speed sign due to heavy snow or because the sign is covered by dirt, the Electronic Horizon will provide the traffic sign data instead. Such a feature would also be displayed to the driver.
You make this sound like you're just getting started.
We are! This is our real advantage. Other companies may have a footprint in one these domains: maps, navigation and Electronic Horizon software, content services, Cloud, and location assets for a mobile app. We're prepared in such a way that all of these things work together, and are ready for the next step forward.
Sign up for our newsletter
Why sign up:
Latest offers and discounts
Tailored content delivered weekly
Exclusive events
One click to unsubscribe