Five reasons HERE is number one again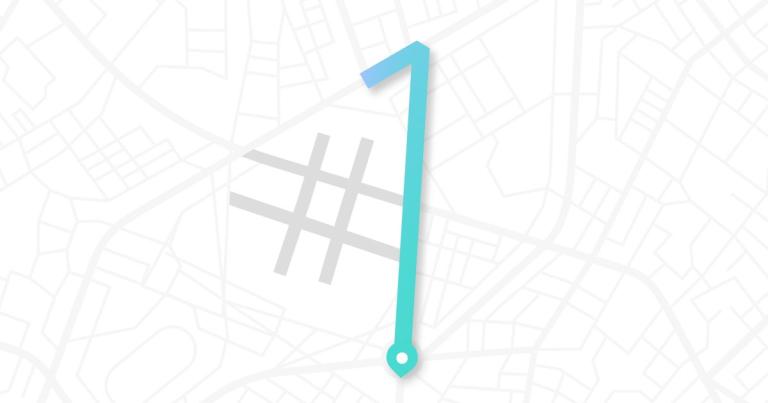 Independent experts have voted HERE the world's best location platform, surpassing some of the biggest names in the market.
HERE has once again beaten Apple, Google, Mapbox and TomTom taking the top spot in the OMDIA location platform index.
We are the highest-ranking vendor in the index with an overall score of 7.49 out of a possible 10; a commanding lead over second-place Google, who scored 7.37.
OMDIA's report states, "...HERE's investors and strategic partnerships are a key strength and the latest additions to the shareholder mix underscore this. New shareholders Mitsubishi Corporation (MC) and Nippon Telegraph and Telephone Corporation (NTT) open prospects in new verticals and growth opportunities in Asia Pacific."
OMDIA, formerly called Ovum, is an industry analyst company that has more than thirty years' experience in technology and communications. Its location platform tool assesses the major players in the location platform market, with a particular focus on mapping and navigation.
The index is based on two primary components: the "reach" and "completeness" of the location platform. "Reach" considers users including geographic markets, and the "ecosystem", industry partnerships and developer frameworks. "Completeness" describes four categories: core data, mapping and platform, value added services and monetization.
"After several decades of operating in the software business, I believe HERE, with its vast knowledge on how to create, curate and operate large location data sets and build innovative software products, is in an amazing market position. When it comes to location, everyone, from the large enterprises, to the long tail developers, share similar needs... Easy access to the enterprise quality data, efficient software tooling and highly available services is what HERE platform is all about," – Severin Bredahl-Banovic Sr. Director, Business and Solution Architecture, EMEA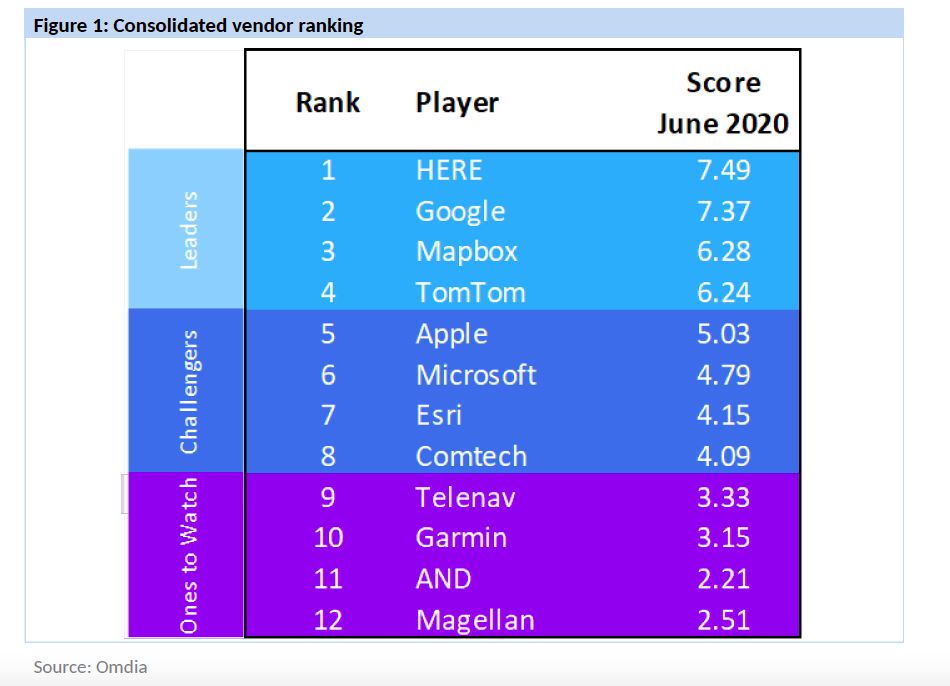 Not only does HERE continue to lead in platform completeness, it's an expert in the areas of core data, mapping and platform functions.
HERE is number one
Omdia's report specifically calls out HERE's no-cost planning and routing tool, HERE WeGo Deliver, its partnership with Enel X, new Japanese investors, progress in the HERE Marketplace partner network, in addition to highlighting the launch of HERE Live Sense SDK and joint ventures/collaborations with Verizon.
Stanimira Koleva, Senior Vice President and General Manager, APAC, says: "HERE is really proud and excited to be recognized by an external party such as OMDIA. Our vision has always been to provide customers and developers a place and environment where data is accessible and can be exchanged. We believe our "Be True" value continues to put a focus on trust, integrity and respect when it comes to our customers, developers and partners."
Five reasons why HERE is number one again
Enhanced transport and logistics platforms including HERE's no-cost planning and routing tool, HEREWeGo Deliver, and partnership with Glympse
2. Robust Geodata Models that will help telecom & utilities companies with 5G network deployments
3. Strong and increasingly diversified investor line-up (Daimler, Audi, BMW, Continental...)
4. Powerful capabilities in HD mapping and ADAS
5. Solid partnerships in China and Asia Pacific, including Japanese shareholders,
plus Tencent, Navinfo and AMAP
"The four largest wireless carriers in the U.S. were recently fined $200M for selling customer location data to third parties without consent. At the same time, movement analysis related to the COVID-19 pandemic in both social distancing compliance and infection tracing has alerted the public to exactly how their location can be monitored. Now, more than ever, location intelligence needs a trusted, neutral partner to proactively manage consent and ensure that the rights of every individual are protected, and that the benefits of location technology are delivered." Kirk Mitchell, Senior Vice President and General Manager, Americas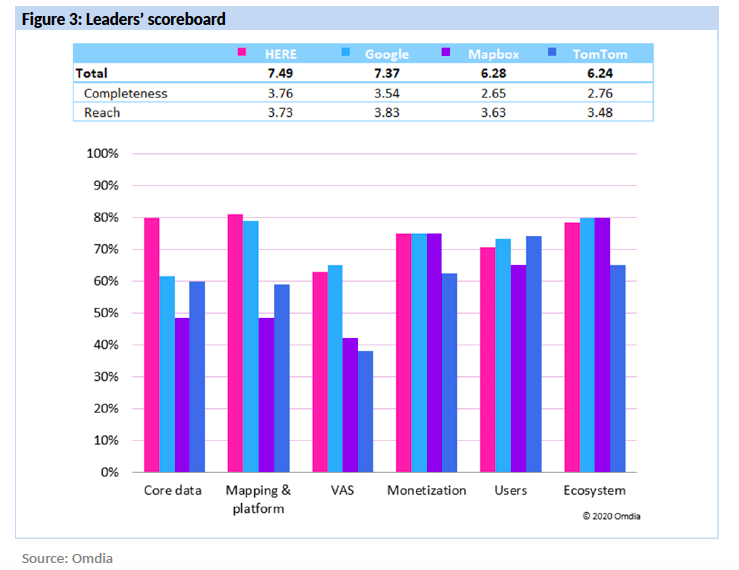 HERE is achieving in more industries than simply automotive: transport and logistics, telecom and utilities, retail and media, and public sector are also key priorities.
The Omdia LPI index is the most widely recognized analyst ranking of the location intelligence market and is one of the three vendor benchmarking reports done by Industry Analysts.
HERE is honored to acknowledge this achievement and looks forward serving its communities as the world's best location platform.
Find out why HERE Technologies is #1.
Sign up for our newsletter
Why sign up:
Latest offers and discounts
Tailored content delivered weekly
Exclusive events
One click to unsubscribe