New mobility concepts for changing times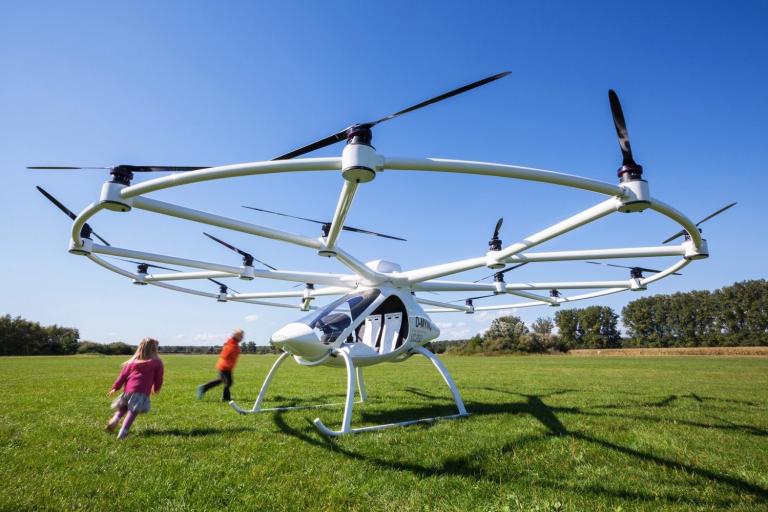 An outburst of urban mobility vehicles and services has been driven by the trends of connectivity, electrification and automation.
Researching Urban Mobility, I attended the "Smart Mobility City" exhibition as part of the 44th Tokyo Motor Show. Exhibitors showed an impressive array of personal mobility vehicles redefining the city-car-people relationship in advanced urban environments.
Then, during my stay at the Paris Motor Show in October last year, I discovered an entire external conference called "Autonomy" claiming itself "The urban mobility festival".
This theme of new transport opportunities seems to be everywhere. Considerations about the effects of urbanization, emissions and our ageing population each play a vital role, as well as the intention to provide a sustainable seamless mobility experience to daily destinations including work, educational and commercial facilities.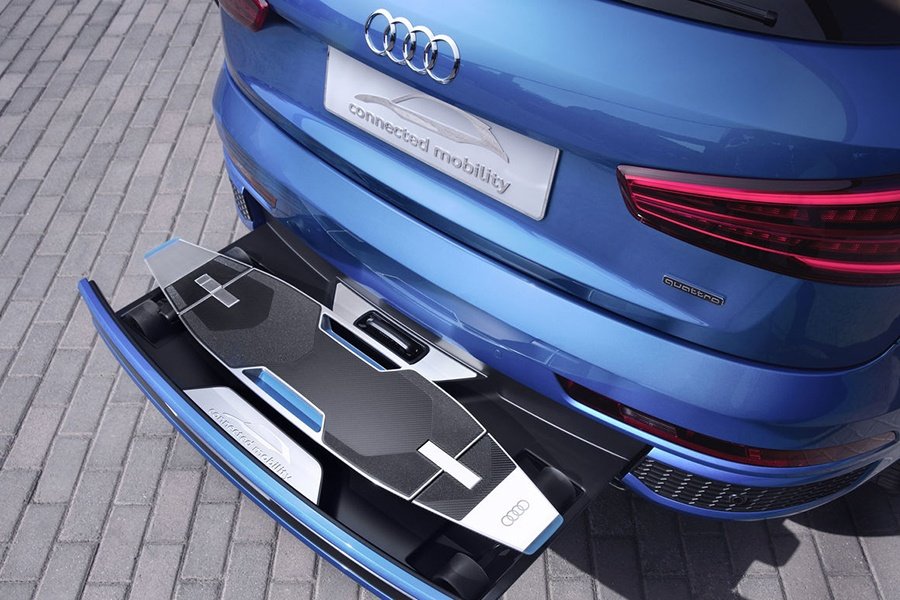 Serving the last mile
Carmakers now let you unfold beautiful e-bikes like the Peugeot eF01 that's charged in the trunk of the car during your drive, or they offer a stylish electrically driven long-board (Audi connected mobility concept) stored in the car's rear bumper to hop on.
Including all generations
The ageing population and dense urban areas are already a reality in Japan.
So attach grandmothers' walker to a kickboard and go to the grocery store. Switch again and haul your groceries back home. Or turn it into a stroller and take the infant for a walk. The Japanese company Aisin Seiki developed ILY-A (Innovative Life for You - Active), an ultra-compact three-wheeled electric vehicle, in collaboration with the Future Robotics Technology Center (fuRo) that supports a wide range of activities with four modes: vehicle mode, kick board mode, cart mode, and carry mode. Equipped with safety features including obstacle detection and vehicle speed control, ILY-A offers a perfect means of transport for every generation.
Empowering the handicapped
The Whill Project based in Silicon Valley, California reinvented the wheelchair as a minimalist "omnidirectional four-wheeled-drive mobility device" with the mission to change people's negative perception of wheelchair users as ill or weak. Whill drives autonomously or follows behind a person, animal or vehicle along a predefined path, manoeuvring through rough terrain that most other wheelchairs can't.
Relieving work
Urban growth and city municipalities like Paris introducing low emission zones are calling for new urban logistics solutions. Manufactured entirely in Saint-Etienne, France, by Easy Design Technology, the tricycle Kiffy adapts itself for any delivery purpose with a specifically designed transport platform. It carries up to 30kg and adapts to all types of containers.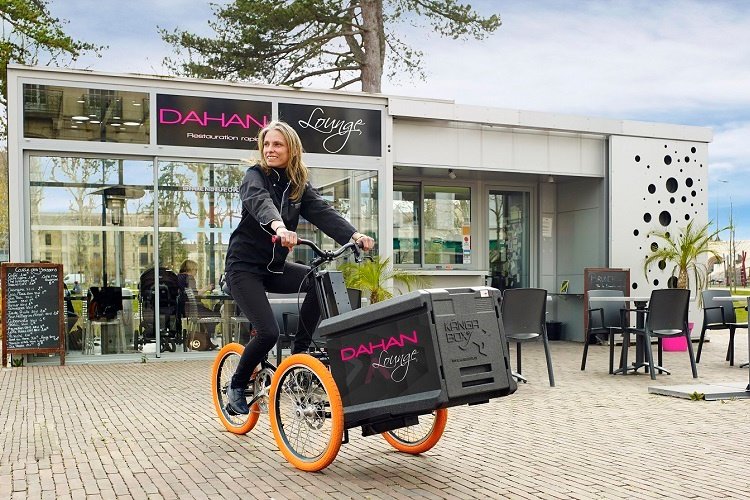 With the Pro Cargo CT1 e-bike workmen bring their own tooling equipment.
Regardless of your physical constitution in future you might still be able to trim the hedge or remove the snow from the drive easily. The multi-functional mobility device Style-D offers a lot of options on additional tools.
Contributing to society
With changing customer attitudes towards car ownership in mind and at the same time trying to solve local public transport issues, the Japanese carmaker Toyota provides a multi modal system that interconnects personal transportation modes with local Public Transportation modes. The Ha:Mo, The Harmonious Mobility Network, offers Ha:mo RIDE, a mobility sharing system that provides different transportation means including the ultra-compact electronic vehicles Toyota i-Road. The first verification project was launched in Toyota City in 2012 and expanded recently to cities like Grenoble, France and in Tokyo.
Adding another dimension
The more vehicles are on the road, the greater is the danger that congestion will stay a permanent condition. That's why companies like EHang or E-Volo suggest to take off with autonomous aerial vehicles and fly instead.
Which of these products and concepts do you think you'd like to get hold of?
Sign up for our newsletter
Why sign up:
Latest offers and discounts
Tailored content delivered weekly
Exclusive events
One click to unsubscribe