Never lose track of your products with HERE tracking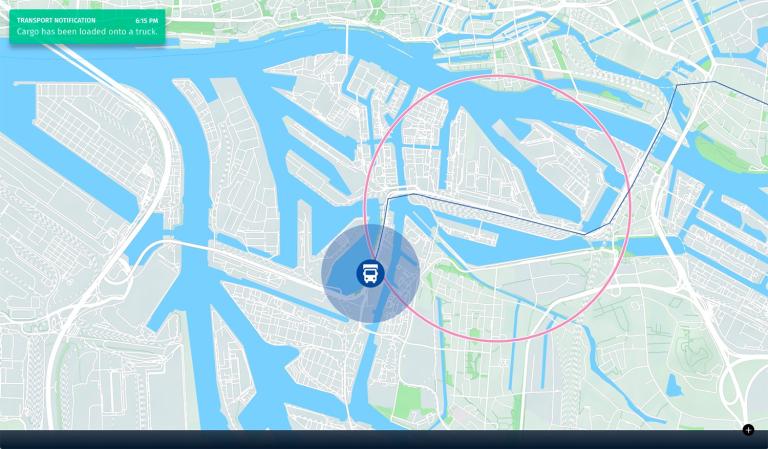 We've all been there: you ordered an item and patiently waited as its estimated delivery time inches ever closer.
You planned your day around its arrival, and whether it's early or late, any arrival time other than the one provided ends up being an inconvenience. This is a microcosm of the life of a logistics manager.
At Transport Logistics in Munich, HERE is presenting a demonstration of our tracking services — a tool that could make the lives of logistics managers that much easier. We spoke with Alex Osaki at HERE, who told us more.
"The world of transport and logistics is one that's constantly in motion, so it can be a real challenge to keep track of where every item is and where it's going."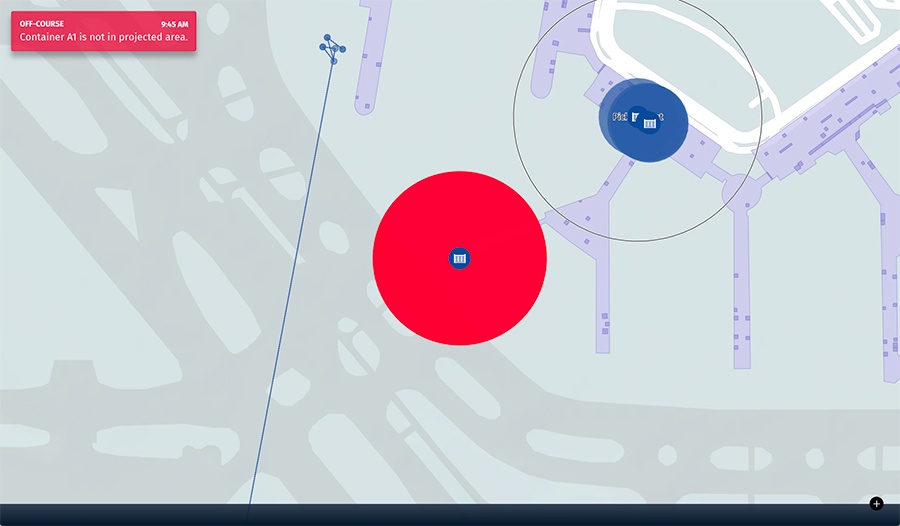 Alex explains that, in the transport and logistics industry, it can be a point of pride when only 10 percent of containers are late. This, however, can reflect major problems in the supply chain, particularly for critical goods.
He adds:
"Say I'm providing the touchscreens for a new smartphone. That phone can't be built without them, so it's important that they arrive on time. But that means either I order more than necessary so that enough stock will be on hand, resulting in wasted resources, or I order them to arrive a few weeks before the ETA, resulting in wasted storage space."
"In both cases, if I knew where those components were and could plan ahead, I could be more efficient. I could order fewer screens, or I could start the manufacturing process earlier."
Indeed, in transport and logistics, items should be like Gandalf — never arriving late, or early, but precisely when they need to. Our tracking services can help with that.
On the right track
Indoor tracking, according to Alex, could have a transformative impact on the transport and logistics industry, helping companies keep better track of their goods and gain deeper insight into their whereabouts through the collection and presentation of data.
Alex says, "Anyone who has ever shipped a package knows the problems that logistics companies face — a delay through customs here, an issue with shipping there -- it all adds up. While most companies have some form of tracking, HERE can put an interesting spin on it, with our positioning services allowing users to track items that aren't on GPS, while indoor positioning allows logistics managers to keep tabs on goods that are, for example, being held up in customs."
"Offline positioning means that companies can stay informed as to the whereabouts of products even in areas where there are no network connections – so when the vehicle reconnects, those tracking the vehicle can see where it's been. As these objects are moving, we can see all the transition points."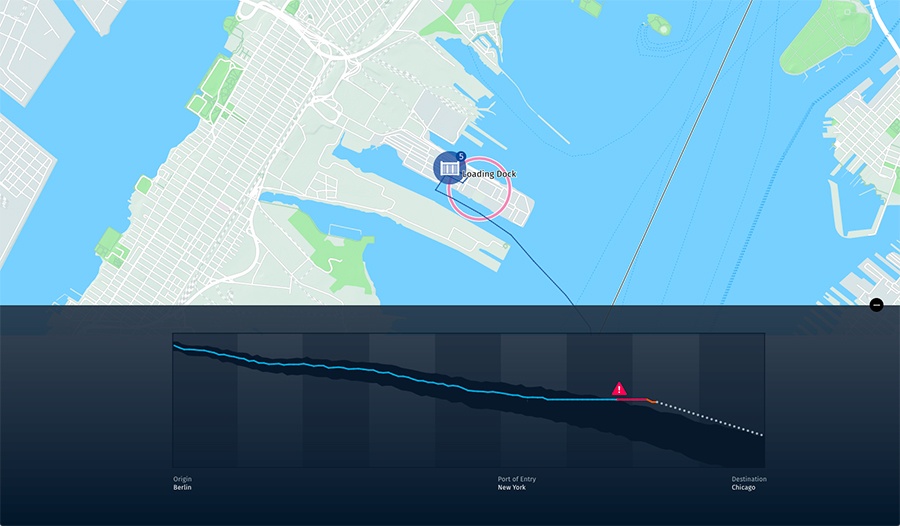 By tracking these data points and making them available to logistics managers, HERE can offer the ability to establish historical patterns. So, if there's a delay in customs, the user will be able to say that, based on previous experience, it's likely to take up to 20 hours to clear, offering the ability to establish a potential ETA.
Then, if the manager can see the product has been held up for longer than this amount of time, an alert can be set to inform the recipient of the delay in a more accurate, up-to-date way than ever before.
Alex adds, "This is a unique value add — real-time information that lets you track items online and offline, indoors and outdoors. Essentially, one seamless, low-cost tracking solution that lets you always know where your items are."
Demonstrate value
The demonstration team was tasked with telling the story of industrial tracking and how an IoT use case could benefit it, while also making this story visually compelling.
Alex explains:
"The demonstration follows five packages sent from HERE in Berlin to Chicago. As the web demo continues, we'll see the transition points -- from a train loading items in Hamburg to them arriving in Chicago. This is where we showcase indoor positioning -- where we can see the indoor map of O'Hare Airport, and follow the package as it makes its way through the building."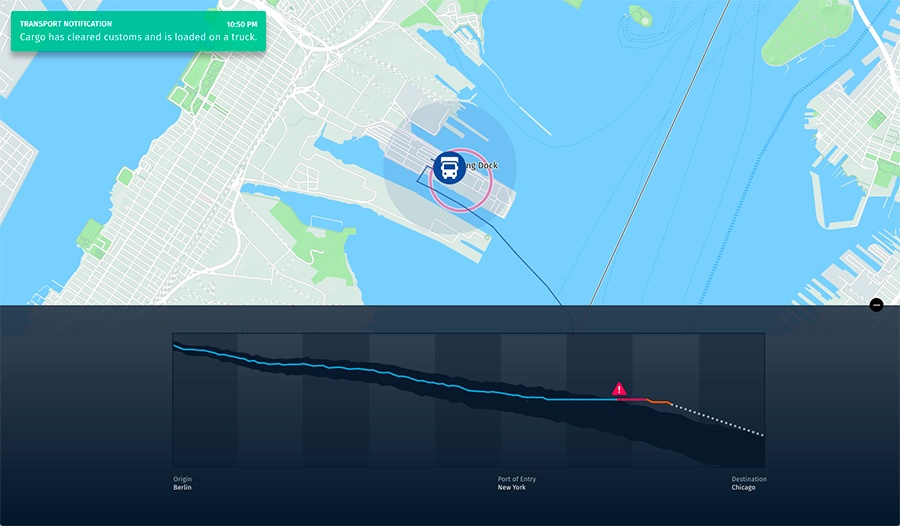 While the demo is just that — a demonstration of the capabilities of indoor tracking — there are plans for further market testing in the near future. For logistics managers, this probably can't come soon enough.
Are you attending the Transport & Logistics event? If so, come see us at Hall A4, Booth 346, and let us know what you think in the comments below.
Sign up for our newsletter
Why sign up:
Latest offers and discounts
Tailored content delivered weekly
Exclusive events
One click to unsubscribe