HERE & Monster Strike: the story behind developing a sprawling game world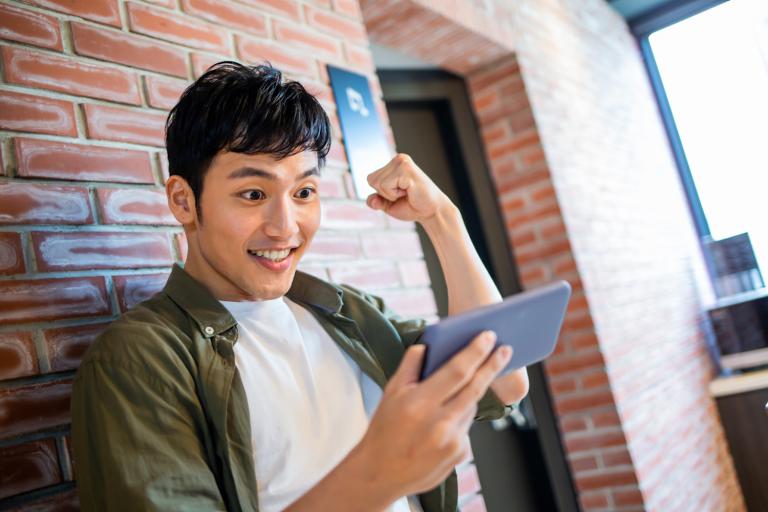 Monster Strike depends upon accurate maps so that its 54 million users can earn items and powers in the real world on its Mon Spots – HERE Maps helps them to do so.
You would have had to be hiding under a rock to not have heard of Pokémon Go. What you may not know unless you live in Japan is that a similar game, Monster Strike, is so popular there it has 54 million users (including users outside of Japan).

The role-playing game (RPG) is something of a phenomenon there. It is played on smartphones and mixes elements of strategy, puzzle, and co-operative multi-player.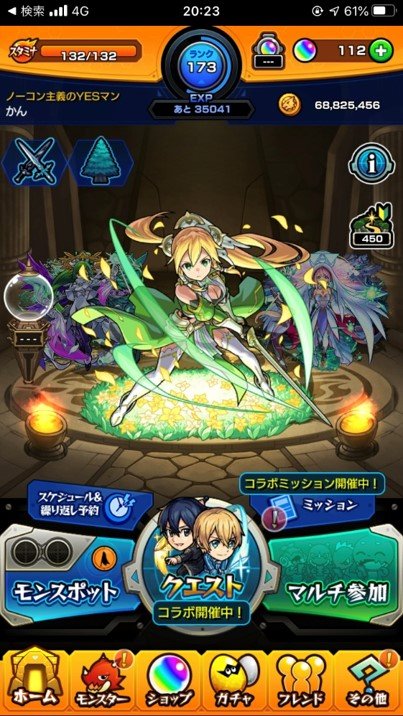 Monster Strike is one of the most popular smartphone games in Japan. Image credit: Increment P Corporation.
What makes it similar to Pokémon Go is a location-based feature where gamers can earn items that can be used in the game and useful powers that can help them in their quests, from spots that appear in facilities and locations in the real world. These are known as Mon Spots.
A map on their screens of real streets around them, using GPS on their phones, shows users where nearby Mon Spots can be found. In some cases, there is a time limit before they can be collected. The gamer then traverses the streets of Japan until they find and collect the rewards.
While this feature was on hold from April, it recently came back online in September as social distancing rules were eased in Japan.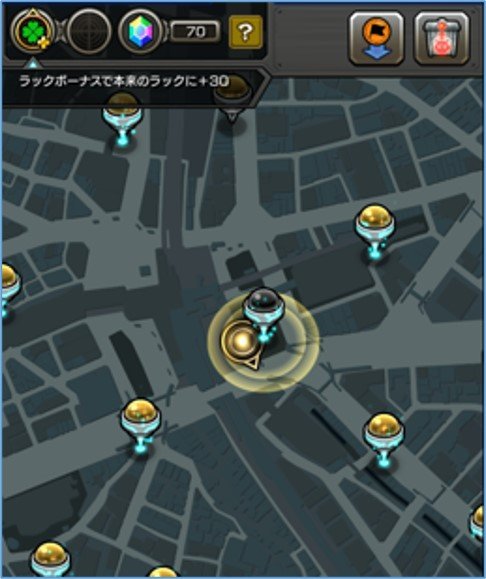 The Mon Spots feature uses detailed real maps data from HERE Technologies and INCREMENT P.     Image credit: Increment P Corporation.
Mapping Japan
The Mon Spots feature is powered by HERE map data, provided to the game's maker Mixi through strategic partners INCREMENT P. Specifically, INCREMENT P has provided map data for Japan, while HERE has provided map data for the increasing number of users from other parts of the world, including Taiwan, Hong Kong and Macau. ESRI Japan also worked to convert and adjust the map data for Mixi.
INCREMENT P CORPORATION is a digital map company in Japan providing map data and applications for PC, smartphone and car navigation systems, as well as map services under the MapFan brand.

INCREMENT P is an important partner of HERE in the APAC region, and is an essential partner for the inclusion of HERE technology in Japanese cars.

The map is not scrollable – encouraging users to move towards the spot in real life if they want to get closer to a Mon Spot.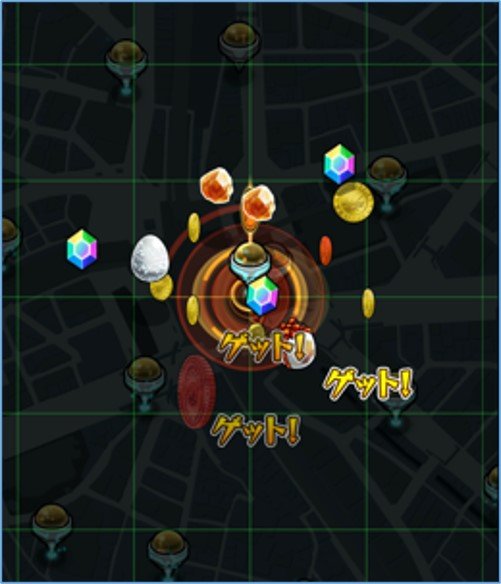 Rewards are released when a user successfully collects a monster in Mon Spots. Image credit: Increment P Corporation.
"If you move, the screen will move accordingly, so the screen will show different parts of the map based on your actual location," INCREMENT P's Takahiko Matsunaka told HERE360. "It serves as a motivation for people to move around the actual world."

Previously, Mixi used map data from Google. But they wanted a new provider – and HERE and INCREMENT P was attractive due to its high level of accuracy at a good price point.

"HERE's updating cycle is much more frequent than your competitors, and that was something they wanted to take advantage of," Takahiko explained.

Monster Strike launched in 2013 but has grown exponentially. It remains to be seen if it can have the global success of Pokémon Go, but 54 million users and a growing audience outside of Japan is a sign of good things to come.

As people start moving more around the real world, users will hopefully be glad of the accurate maps that help them collect their rewards at Mon Spots, in Japan and beyond.
Sign up for our newsletter
Why sign up:
Latest offers and discounts
Tailored content delivered weekly
Exclusive events
One click to unsubscribe