Mercedes PRO connect has the power of HERE location data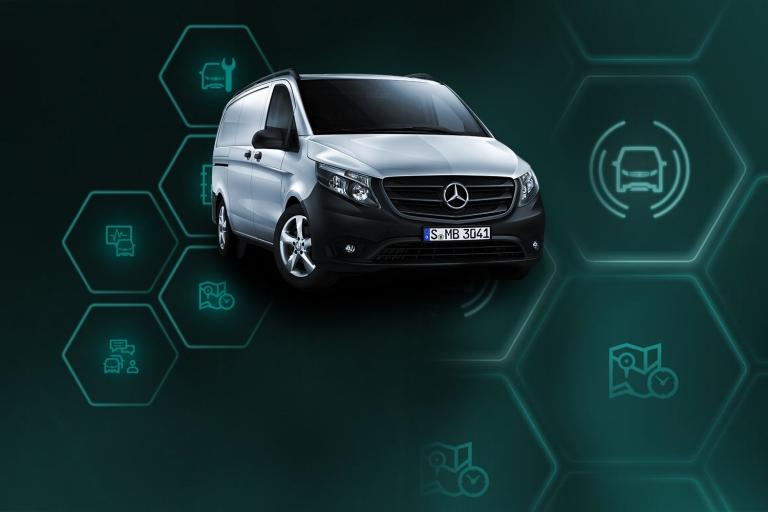 Mercedes-Benz Vans provides customers with an innovative new vehicle management system: Mercedes PRO connect. This professional connectivity and fleet management solution, powered by HERE, gives drivers and fleet managers unprecedented ability to work seamlessly in one tool and helps increase efficiency and productivity – in company management and controlling as well as in dispatching.
Time is money, as the saying goes. How many pickups and deliveries that can be made in a day, how nimbly you react when customer request changes in delivery, keeping your vehicles in prime condition; all of these variables impact the bottom line. Mercedes PRO connect gives companies the means to fluidly address these challenges.
We're proud to deliver the location data enabling Mercedes PRO connect to bring these powerful tools to their customers. The freshness of maps, real-time traffic conditions, vehicle tracking and reporting all combine to enable customers to see the true view of the roadways and their fleets that operate on them.
Big solutions in small packages
A custom application and a small vehicle adapter yield a powerful, scalable solution. Vehicle operating data is collected via the on-board diagnostics port (OBD-II), which tracks fuel level, odometer value and other vehicle characteristics. That information is sent to the companion app on the driver's smart phone and is combined with current location data.
The time-saving power of Mercedes PRO connect appears when a fleet manger can view all their vehicles locations, routes, status and timetables in real time. Two-way communications between managers and drivers allow last-minute changes and route optimizations.
The technologies provided by HERE help to save time, fuel and improve the fleet managers efficient operational planning.
Maintaining vehicles is a prime concern for businesses. Knowing the status of the vehicles can minimize downtimes. Based on the regularly transmitted vehicle status and the clear data processing, the fleet manager has a constant eye on everything in one tool without the need for written reports or requests. This flow of information provides fleet managers and drivers a better overview, keeping fleet vehicles up and running longer.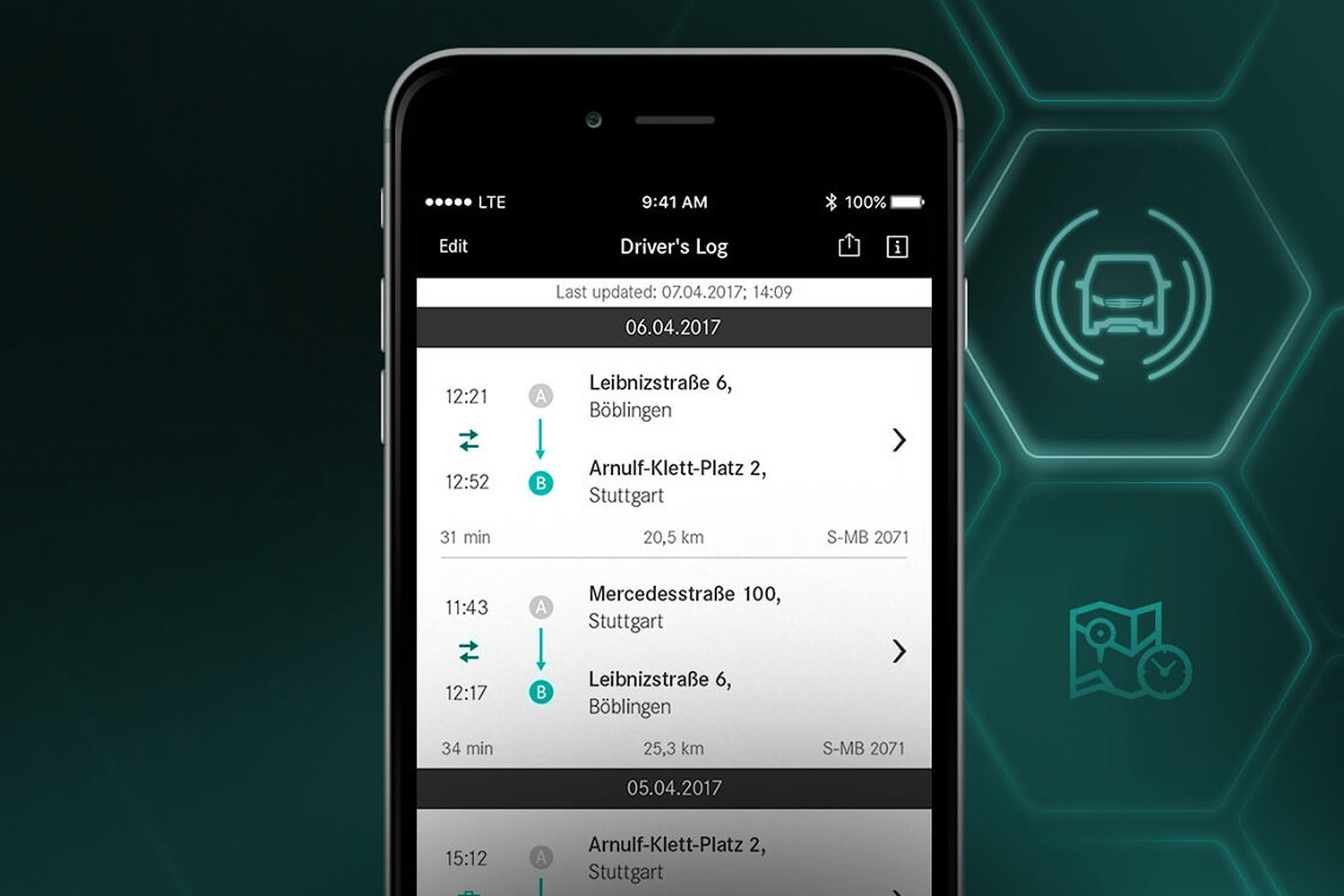 Whether your operating fleet is 2 or 500 vans, this new solution will help to improve efficiency and productivity across the board. If you want to find out more about the HERE technology behind the app, visit our developer page. To find out more about how you can use Mercedes PRO connect for your business, visit the official website.
Sign up for our newsletter
Why sign up:
Latest offers and discounts
Tailored content delivered weekly
Exclusive events
One click to unsubscribe