Life after COVID-19: is blockchain the key to supply chain efficiency?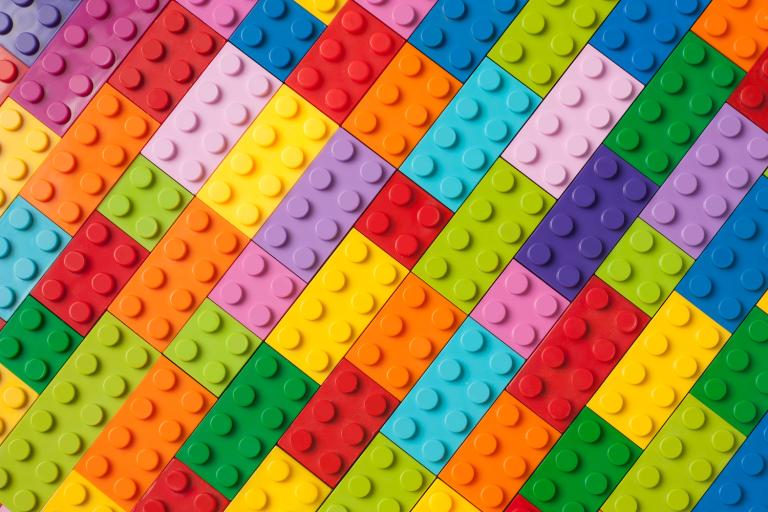 The coronavirus pandemic has exposed the vulnerabilities of the global supply chain, but location technology with blockchain could be the answer to a slicker system.
According to the World Economic Forum, the coronavirus pandemic has exposed serious flaws in the global supply chain.
"What has become abundantly clear over the last three months is a general lack of connectivity and data exchange built into our global supply chains," writes Mariam Obaid AlMuhairi, project manager at the Centre for the Fourth Industrial Revolution, UAE.
"The fact we can track our Uber driver but not a shipment placed three weeks ago from a department store less than 10 miles from our home is startling, humiliating and needs addressing."
The WEF believes the wider implementation of blockchain within supply chains will make them more "transparent, inter-operable and connective".
The cracks started appearing at the end of January when China switched off the lights and manufacturing largely ground to a halt. Border closures around the world soon followed, and with reduced workforces and an insatiable demand for goods, it was the perfect storm for supply chain meltdown.
In the US, a breakdown in the food supply chain led to at least two million animals being culled, while a slowdown in Chinese production saw Apple's iPhone revenue decline by 7% from last year.
As for the pharmaceutical supply chain, it's estimated that up to 80% of the raw ingredients in medicines are produced in China and India.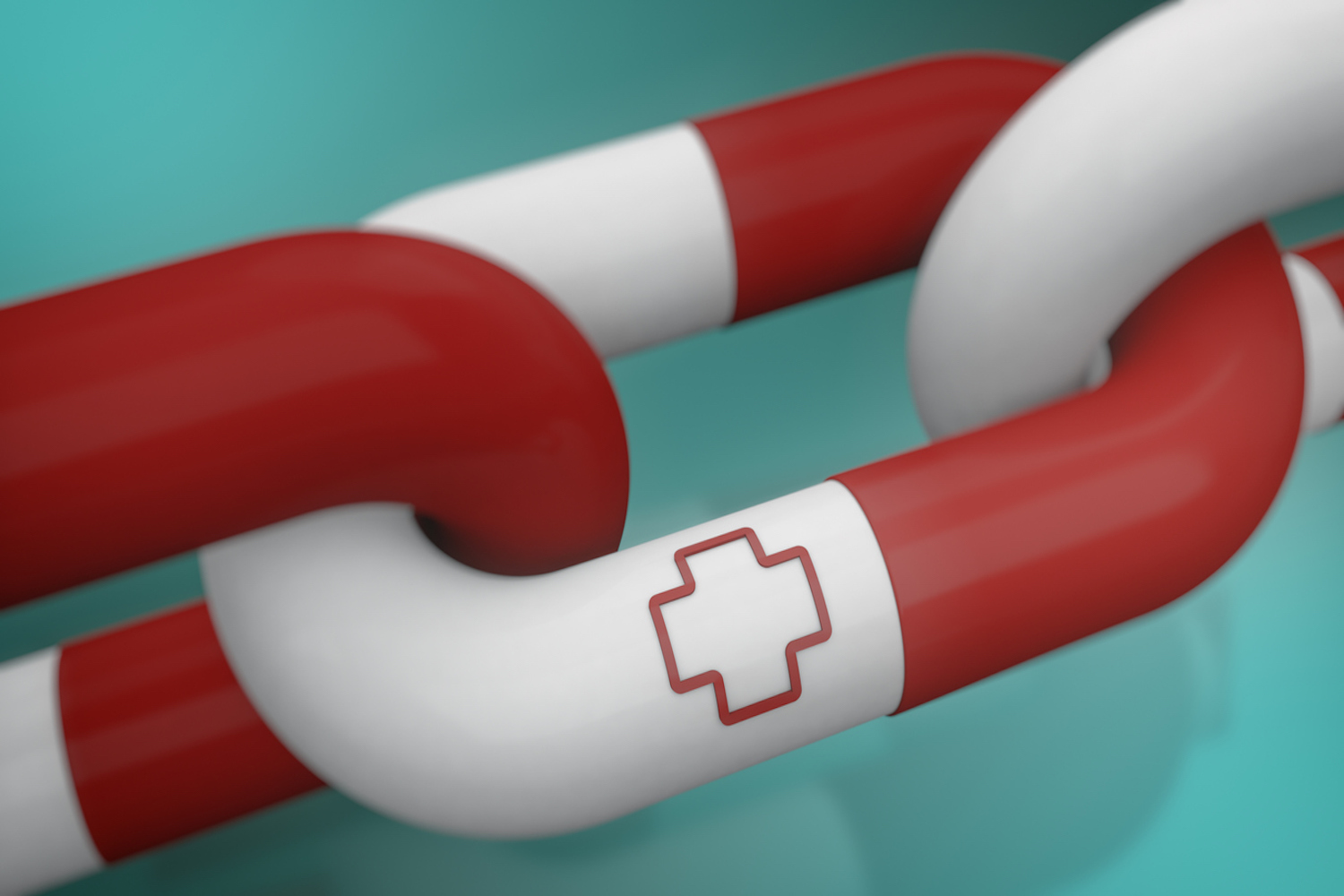 Read more: What's the best way to manage medical supplies? Track the supply chain
As health researchers Rosemary Gibson and Janardan Prasad Singh discuss in their book, China Rx: Exposing the Risks of America's Dependence on China for Medicine, "The centralization of,,, essential ingredients for drugs in China makes it vulnerable to interruption, whether by mistake or design. If disruptions occur for an essential ingredient made in China, the United States will wait in line along with Europe, India, and other countries to obtain it."
But it's not just the globalization of the supply chain that's causing problems: outdated technology and archaic processes means the supply chain isn't as efficient as it should be. In its report published in 2018, the Business Continuity Institute discovered that 46% of companies surveyed were using Microsoft Excel to plan and monitor their supply chains and predict and mitigate disruptions.
Then there's the handling of data. Supply chains are complex machines, with multiple stakeholders. According to the 2020 Supplier Information Study, 81% of supply chain leaders aren't completely confident in their supplier data, while 60% say it took them four days to update out-dated supplier information. The impact? Missed deadlines, unhappy clients and financial loss.
How can blockchain help?
As Lisa Trujillo, HERE's lead product security engineer and co-author of DIN SPEC 4997: Privacy by Blockchain Design says: "Global supply chains are fragmented and pose a sequence of challenges. Blockchain is positioned to potentially help solve some of these issues - in combination with other technologies."
She says to think of blockchain as a shared ledger that records and verifies transactions using strong encryption within peer-to-peer networked systems in a series of connected 'blocks'. Transactions are transparent and decentralized, so every computer in the network has its own copy of the blockchain. This helps to eliminate a single point of failure and fraud.
"Particularly in a health crisis, every second counts when it comes to getting lifesaving medical supplies from point A to point B," adds Lisa. "There is a need for streamlining and redefining B2B processes, and for secure and collaborative approaches across stakeholders. For example, a blockchain ledger containing a medical product's movement events would be agreed on, recorded and shared between all parties in the supply chain, from the pharmaceutical manufacturer to the pharmacy. This can help eliminate a manipulation of supply data and optimize processes."
When it comes to integrating blockchain into supply chains, Erminio Di Paola, HERE Vice President of Industry Products, says: "It's finally possible to tackle one of the most frustrating problems for transport and logistics companies and gain access to accurate, real-time location information. How? By combining the latest location intelligence and tracking technologies with blockchain.
"At HERE Technologies, we've enhanced our platform blockchain technology. This combination works to independently verify when a specific event happens in a specific location, in the context of the supply chain. It empowers users to match the real location of an object with the location report from the logistics company. It's a simple yet revolutionary concept for enabling manufacturing and transport and logistics companies to achieve seamless transparency of an asset's true location."
Sign up for our newsletter
Why sign up:
Latest offers and discounts
Tailored content delivered weekly
Exclusive events
One click to unsubscribe