In-car navigation is rapidly changing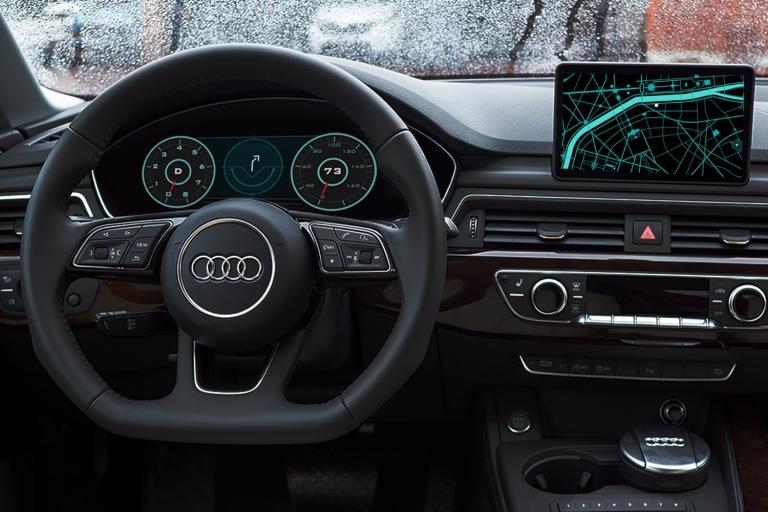 If you've driven to an unfamiliar location in the last few years, chances are, you used a smartphone app to help get you there. Since 2009, smartphones have steadily outpaced the average in-dash navigation system. That dash system is also called the In-Vehicle Infotainment system, and car manufacturers are working to help the IVI retake the role of chief navigator.
Using your phone to navigate makes sense. You're deeply familiar with your phone's user interface. The apps that you use have stood up to the test of time. After you completed the task of pairing or mirroring the phone with your car, it's likely that you've adapted to the system, and you use it frequently.
While this system works, there remains room for improvement. If your car can't mirror the screen, you're locked to using a very small interface that rests outside your periphery of vision (or worse, sitting on your lap). If you're using voice direction, tight turns on busy streets can be difficult. If you lose your cellular service, likely you lose your navigation too.
On the other side of things, lower-end IVI's can be frustrating to use. Maps may be available offline, but plugging in your destination every time you start the car can be a pain point. The center screen displays your map, but that same screen might also share the duty of managing your air conditioning and your music.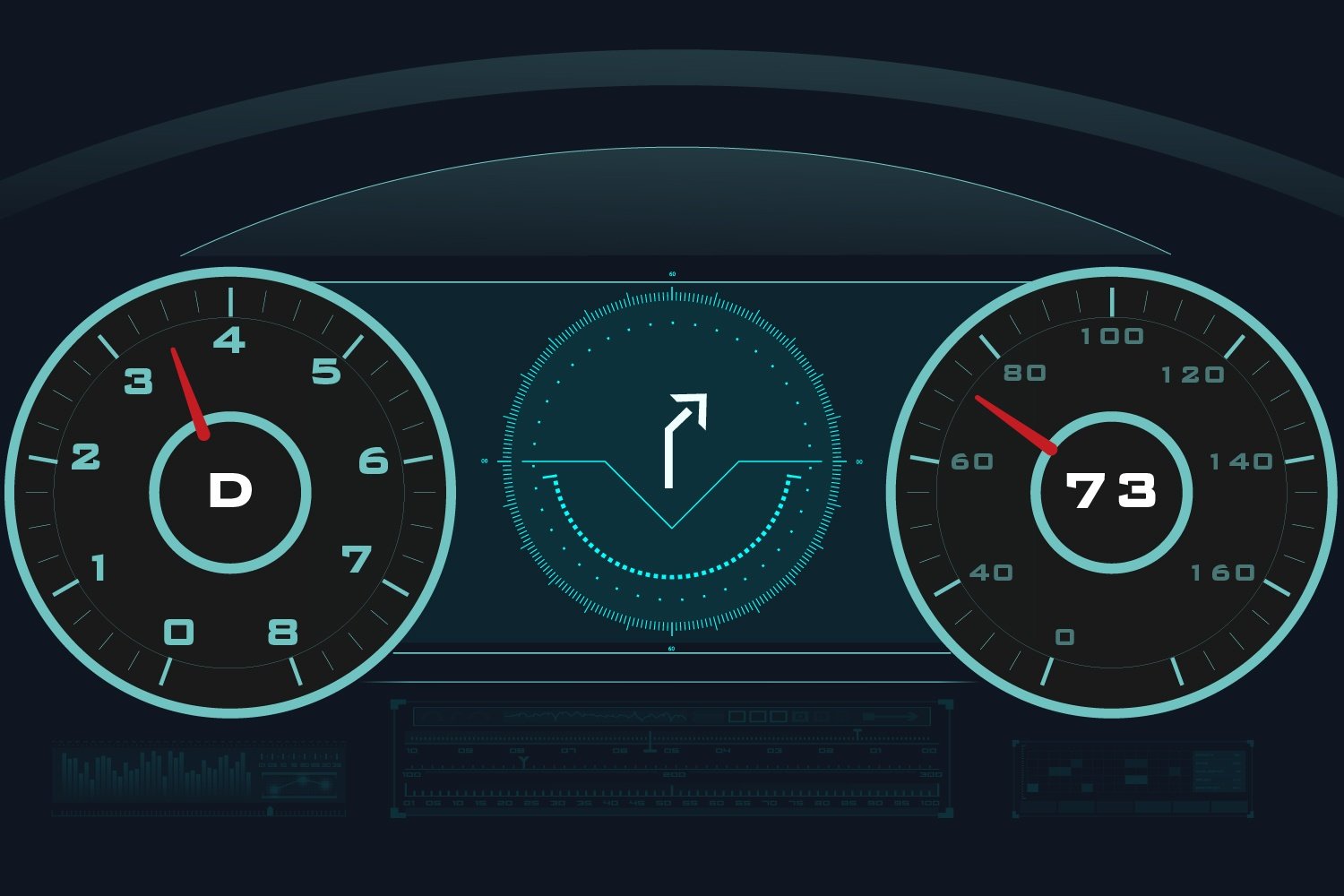 Car manufacturers are turning their focus to collecting these pain points and addressing them to create a better experience, from start to finish.
One of the first steps in making the next generation IVI is to spread the data around, and not just with your phone (we'll get to that). Vehicles are shipping with fewer physical dials and buttons, in favor of more multi-purpose screens and control surfaces. Screens like digital instrument clusters, rear-seat screens, and heads-up display units enable instructions and UI options to move out of the dash and into easy view of the driver or passengers that need them.
When you combine these screens with a highly accurate map, turn information can be provided directly in the driver's field of vision. Meanwhile, a passenger can use the dashboard screen to change the route, or change the music, without interrupting the turn directions. Finally, with additional map-enabled screens in the rear seats, the kids may never again need to ask, "are we there yet?"
Your smartphone still has a key part to play. As more advanced cars are produced, manufacturers will create companion apps that integrate with their cars. The features of those apps will mirror what you see on a key fob – like unlocking the doors and opening the trunk. However, they have the potential for much, much more.
For example, with a smartphone, you can plan your destination and route long before you get into the car. Later, when you're buckled in and the car is started, your phone tells the IVI where you're going, and the navigation starts automatically.
The possibilities don't stop once you've arrived at your destination. When the IVI and your phone are integrated, your phone can pick up the navigation once you're on foot, telling you where to go after you're parked. Later, if you parked in a crowded lot, the app can give you directions to your car, and likewise, transfer your next destination to the IVI.
While this seems like the future, systems like this are already being built into cars like the Audi A8, As processors grow faster, and more connected cars are released, intelligent integrations like this will expand to all cars on the roadway, providing a new standard in in-car navigation experience.
Sign up for our newsletter
Why sign up:
Latest offers and discounts
Tailored content delivered weekly
Exclusive events
One click to unsubscribe