Hyundai offers drivers the latest HERE maps with free updates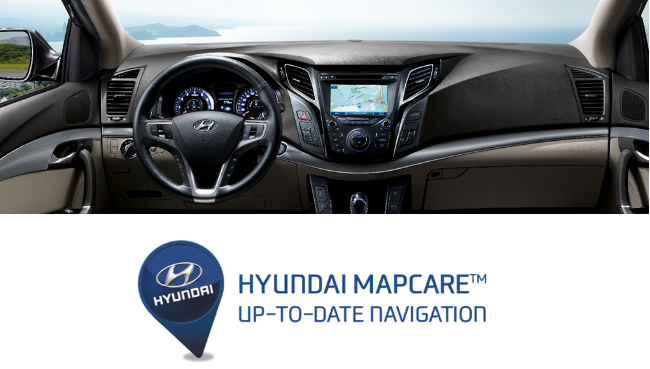 In-dash navigation systems in cars are becoming almost as commonplace as steering wheels or gear sticks.
Indeed, we recently covered just how reliant we are on technology that makes navigation so much easier, yet this tech is only useful if the maps it contains are accurate and up-to-date. To ensure this, Hyundai is offering drivers the latest HERE maps, with free updates.
For many drivers, an embedded navigation system has become an absolute necessity when hoping to jump in the car and get going. To have intuitive, up-to-date maps at the tips of your fingers saves time and effort, and can ensure a less stressful, more enjoyable drive. This, however, can be compromised by inaccurate or outdated maps.
Latest tech, latest maps
Thankfully, Hyundai has ensured that this will not be the case for their customers. Now, every new vehicle with a built-in navigation system comes equipped with the latest map content from HERE.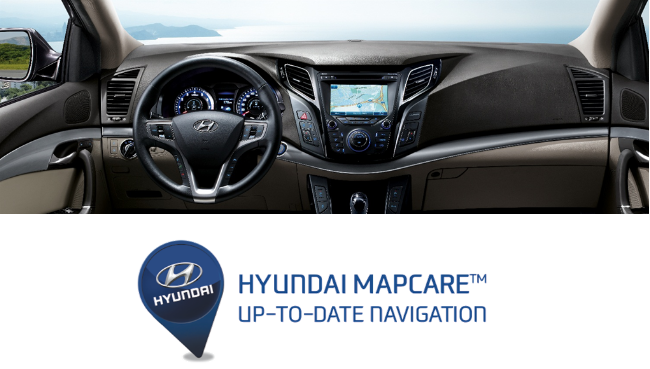 We spoke with Bas Kasteel, Vice President of Customer Service and After Sales at Hyundai Motor Europe about the new system, and what it means for customers: "The new navigation system delivers high-accuracy, state-of-the-art visualization and technology making the ride for our customers in their Hyundai car even more comfortable."
By late summer, all Hyundai vehicles in Europe ordered with built-in navigation will be equipped with the new system. HERE provides the iAVN navigation system with map content for voice-activated turn-by-turn navigation, millions of local search points of interest, and Advanced Driver Assistance Systems features.
To equip both new and existing customers with the most up-to-date, accurate maps, Hyundai and HERE are also offering Lifetime MapCare. Bas explains, "The Lifetime MapCare program consists of annual map and software updates for all Hyundai cars with a built-in navigation system from 2010 onwards."
The updates offer constantly optimized route calculations, usability and visual appearance, with the Lifetime MapCare program encompassing all of Europe.
This allows customers across the continent to make journeys of all kinds — from long-distance, pan-European trips, to local route planning — stress-free and intuitive.  The updates also offer the latest Bluetooth connectivity software, allowing customers to safely use the features at any time.
Bas adds, "We are constantly striving to improve customers' experience of Hyundai car ownership and deliver value beyond expectations for the long term."
Updating your maps
The updates are easily accessible and will require no work on the part of the driver. Bas explains: "Lifetime MapCare is part of the annual service as provided by your Hyundai dealer, which means drivers save money as they don't need to do manual updates anymore."
"The updates are hassle-free as they can be done during the vehicle's annual maintenance at the Hyundai dealership. Furthermore, Lifetime MapCare is transferable to a new owner when the car is sold."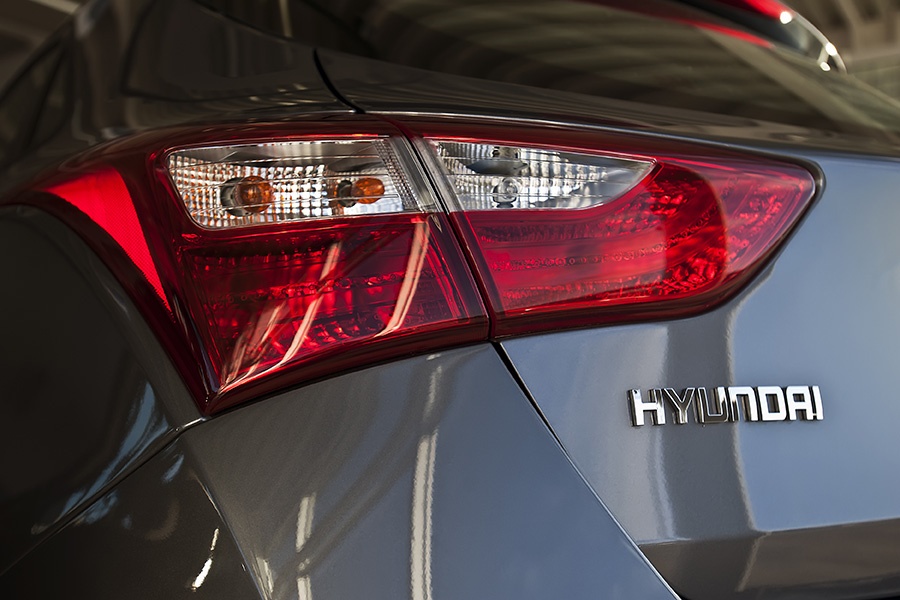 Vytautas Kielaitis / Shutterstock.com
Bruno Bourguet, Senior VP Sales and Business Development at HERE, says: "Accurate and fresh map data are essentials for embedded navigation systems. HERE creates maps for a world in constant motion and we are proud to continue our long tradition of working together with Hyundai to improve the driving experience."
To date, more than eight million vehicles have been sold equipped with MapCare since its launch in 2009, with some 29 vehicle brands having joined the program.
Do you drive a Hyundai car? If so, how excited are you for the new navigation system? Let us know in the comments below.
Sign up for our newsletter
Why sign up:
Latest offers and discounts
Tailored content delivered weekly
Exclusive events
One click to unsubscribe