HERE Tracking will save the shipping industry millions and find your lost luggage too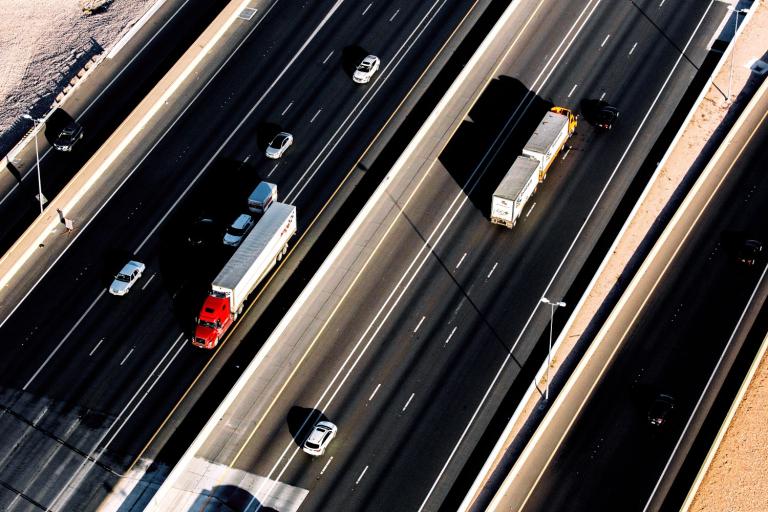 Introducing HERE Tracking, a powerful cloud Platform as a Service (PaaS) for highly accurate, real-time tracking of goods, devices and people both indoors and outdoors.
In the tiny town of Scottsboro, Alabama, an unassuming warehouse sits next to the local cemetery. A typical scene, but this particular building is no ordinary warehouse. It's where unclaimed luggage goes to be resold to the roughly 500,000 shoppers who visit every year to browse discounts of 50%-80% off.
How common is lost freight? In a typical year, the airline industry mishandles over 20 million pieces of baggage—and shipping companies lose more than 1,000 containers at sea. Enterprises lose billions of dollars when road freight is stolen, misplaced or routed inefficiently. To help combat all these challenges, we have launched HERE Tracking.
A new solution to track goods, devices and people
HERE Tracking helps people maintain an accurate, trusted, real-time and historical record of item — from industrial shipping containers to people.
Built on the HERE Open Location Platform, the service combines several capabilities and technologies to deliver an easy-to-integrate, customizable tracking solution. So for enterprises and individuals alike, the loss of value, inefficiency and frustration of lost, stolen and misrouted items could someday itself vanish.
HERE Tracking answers fundamental questions like where exactly is my shipment? When is it arriving? How did it get there? And, did it take the route it was supposed to?
We can help dramatically improve visibility and traceability, and thereby help organizations save money and reduce waste.
Partnerships announced with Airoha and Concox
In addition to the launch of HERE Tracking, HERE is working with Airoha, the IoT unit of Mediatek, one of the largest global fabless semiconductor companies, and Concox Information & Technology Co., a leading designer and manufacturer of professional telematics and wireless communications products.
Together, they will enable HERE Tracking for Concox tracking products powered by certain Airoha chipsets. These partnerships will allow HERE customers take advantage of pre-integrated HERE Tracking technology.
While this innovative technology may not help you feel better the next time you're the last one standing at the carousel, hoping that the conveyor belt doesn't turn off before your luggage magically appears, don't worry. With HERE Tracking, an eventual solution to end lost baggage may be closer than ever.

Sign up for our newsletter
Why sign up:
Latest offers and discounts
Tailored content delivered weekly
Exclusive events
One click to unsubscribe