HERE to power Ford's Navigation Map Update program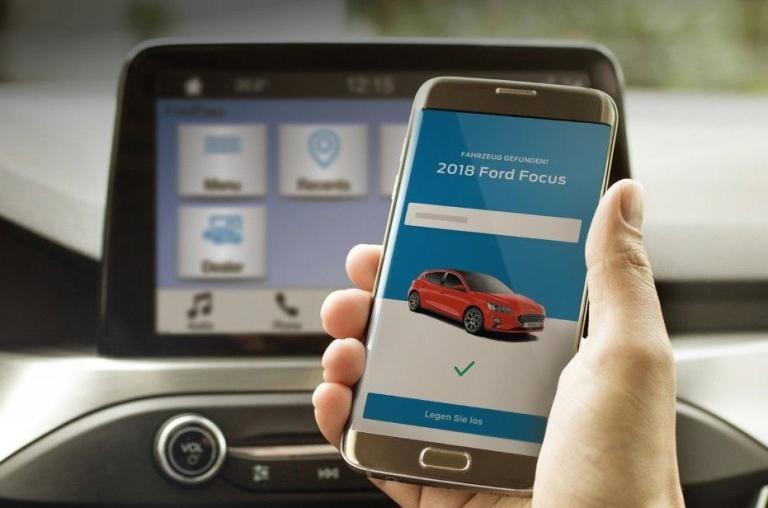 Ford is widening its in-vehicle connected services with the Navigation Map Update program, available for all SYNC 3 vehicles across Europe. This means software updates that include up-to-date HERE-powered maps.
Ten years ago, Ford rolled out its innovative SYNC system. This in-car software allowed drivers to interact directly with their phones via their cars in completely new ways – from pushing a button and asking the system to phone a specific friend, to playing music from their phone. Commonplace today, but back in 2008, Ford was making big moves.
Fast forward eight years and its 2016-released SYNC 3 went steps further and combined stereo, phone, apps and navigation in one user-friendly system. Today, Ford is introducing the Navigation Map Update program for all SYNC 3 vehicles in Ireland, The Netherlands and the United Kingdom. Soon, the program will be available in more countries across Europe. This means that Ford drivers with the most up-to-date software will be able receive annual updates for their HERE-powered navigation maps.
So how much on a map can change in a year? Well… a lot, actually. In Germany alone, over a 12-month period, approximately 215,000 km of road, 477,000 street names, 88,000 turn restrictions, 25,000 one-way streets, 2,800 roundabouts, 106,000 road directional signs and 62,000 speed limits are added or amended.
So not only will this offer equip drivers with the maps they need to keep their trips as seamless as possible, it also promises to be an excellent customer loyalty tool for dealers and repair businesses servicing Ford customers.
SYNC 3 vehicles owners are also able to take their connectedness one step further with the FordPass Connect Mobility App. Its HERE-powered Live Traffic feature is Ford's most accurate navigation system to date, enhancing the SYNC 3 system and delivering frequent real-time traffic updates.
For further details, please visit the local Ford Pass website.
Sign up for our newsletter
Why sign up:
Latest offers and discounts
Tailored content delivered weekly
Exclusive events
One click to unsubscribe