How employees can find the work they love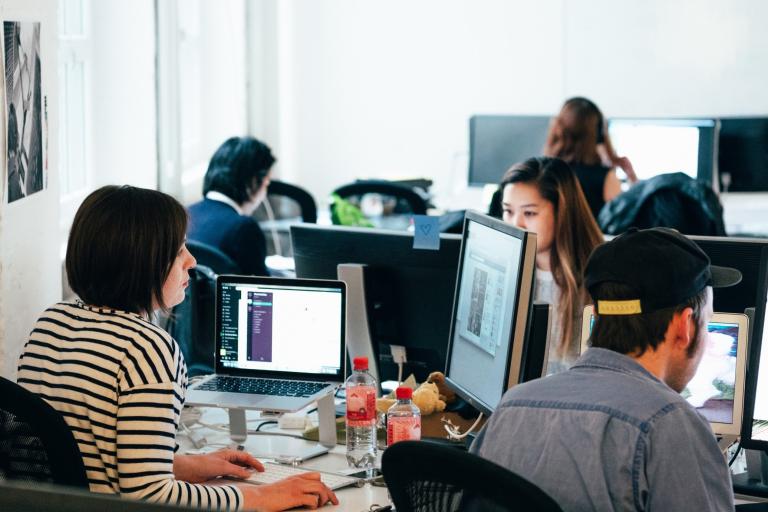 Get to know the HERE Talent Platform – the service that's helping us better tap into our global talent pool, while empowering our people to take charge of their own careers and grow.
At HERE, we believe in everyone having the freedom to engage in work they love using the skills they've acquired throughout their lives. We believe that enabling this will result in fulfilled people, and more productive teams delivering innovative products for a better world.
It's these beliefs that inspired us to design and build the HERE Talent Platform – an online service to empower our employees to find work they love and take charge of their own careers. The best thing about it is that it's not just exclusive to us at HERE – t
his powerful business tool allows companies of all kinds to connect deeper with their employees and to make the most of their expertise. 
For employees, the Talent Platform provides a transparent view for them to see and be part of the work of the future. On the flipside, when teams need help on their projects, requiring services and skillsets that are not currently available to them, they are able to create opportunities for others to join in. This allows anyone with access to see the type of work and skills needed in the immediate future.
There are hundreds of projects created in the Talent Platform. Each is an example of work that employees can participate in using their current skills or use to develop themselves further. For HERE, the Talent Platform allows us to easily recruit internal talent from anywhere in the world to contribute to critical projects on short notice.
Get in touch with me, if you want to learn more about the Talent Platform.
Sign up for our newsletter
Why sign up:
Latest offers and discounts
Tailored content delivered weekly
Exclusive events
One click to unsubscribe