HERE introduces HD Traffic in Canada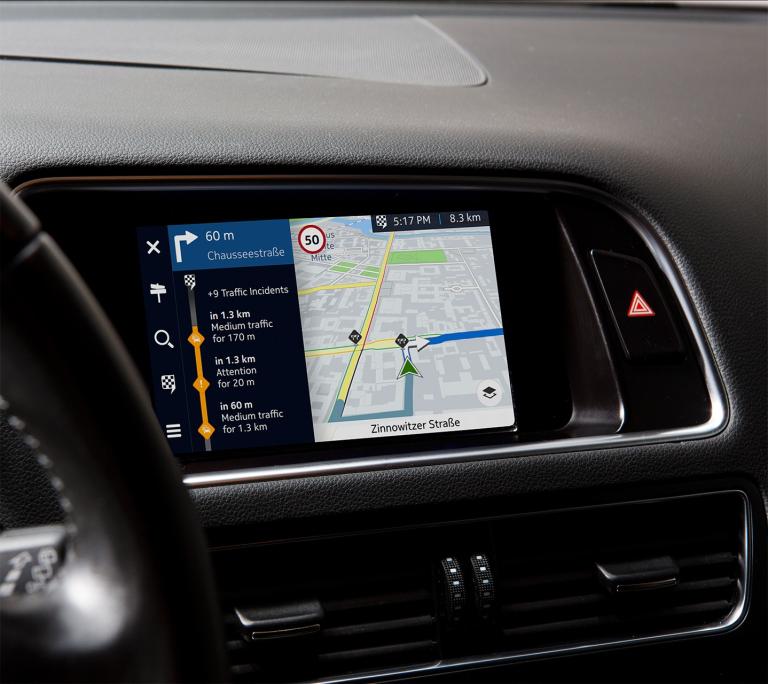 The HERE HD Traffic service will be available in Greater Toronto, Vancouver and Calgary, with expansion expected to additional areas of the country.
Building on our existing connected traffic and RDS-TMC coverage in Canada, HERE has worked with Honda and the Broadcaster Traffic Consortium (BTC) to provide the first HD Traffic service in Canada. For the first time, Canadian drivers can receive localized traffic updates, weather forecasts and even fuel prices, through HD [Hybrid Digital] Radio technology.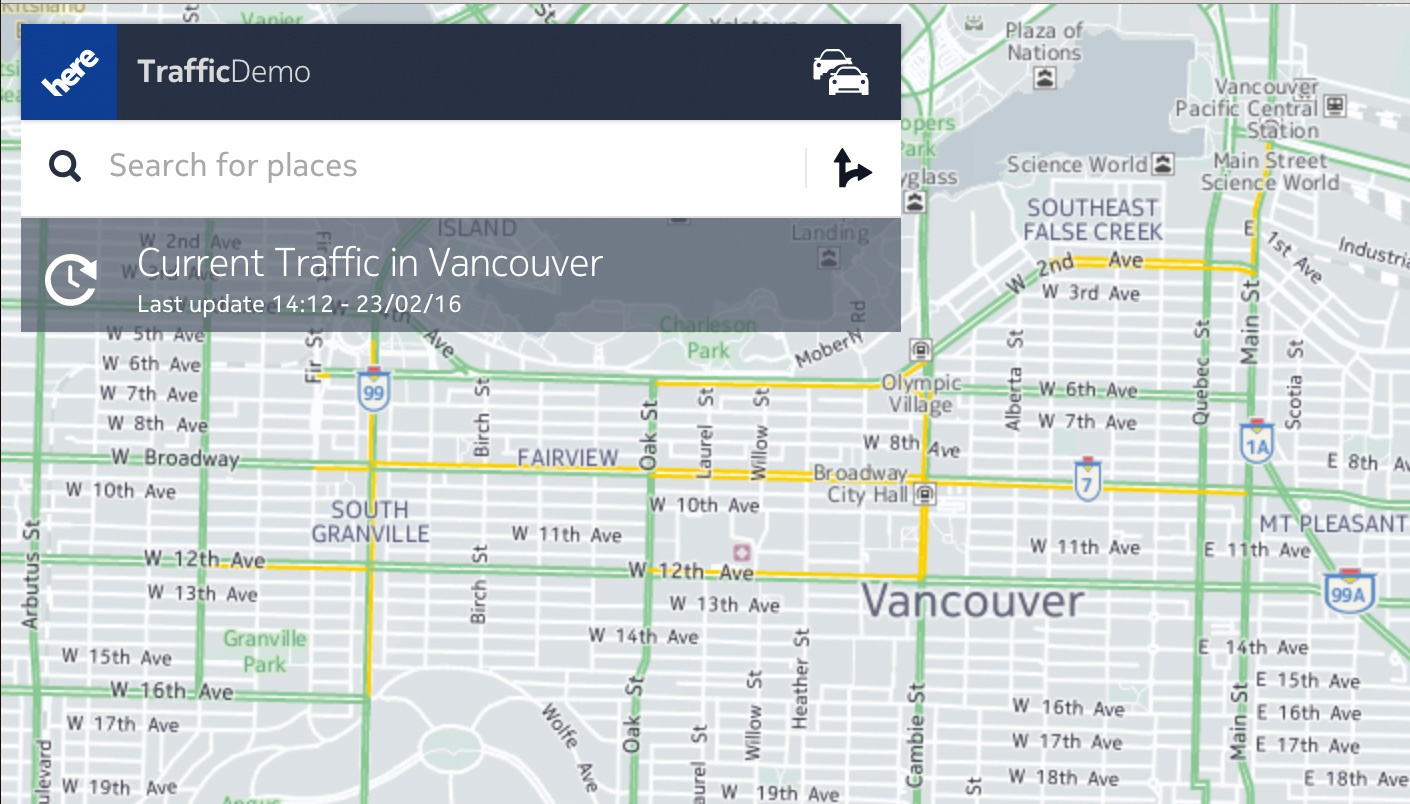 "The No. 1 feature request when planning a trip, is traffic," says Carrie Cox, senior product marketing manager. "It comes up in all of our consumer research around navigation."
"People want to know how traffic is going to impact their journey and how to avoid any delays. Fresh, highly accurate traffic information is critical."
HERE updates its traffic information every 60 seconds from a broad range of sources, including billions of anonymized speed probes taken from cars and mobile devices. And because drivers operate in markets throughout the world with different technology, our Traffic Services are available in a wide variety of formats and distribution options, including DAB+, RDS, HD Radio, connected APIs and TPEG.
"HERE has a large, dedicated quality team," says Carrie. "Not only do they validate the traffic information sources, but also maintain rigorous testing processes to ensure quality is embedded at every stage - even driving thousands of kilometers a year to monitor and compare how we are performing to what's really happening on the road."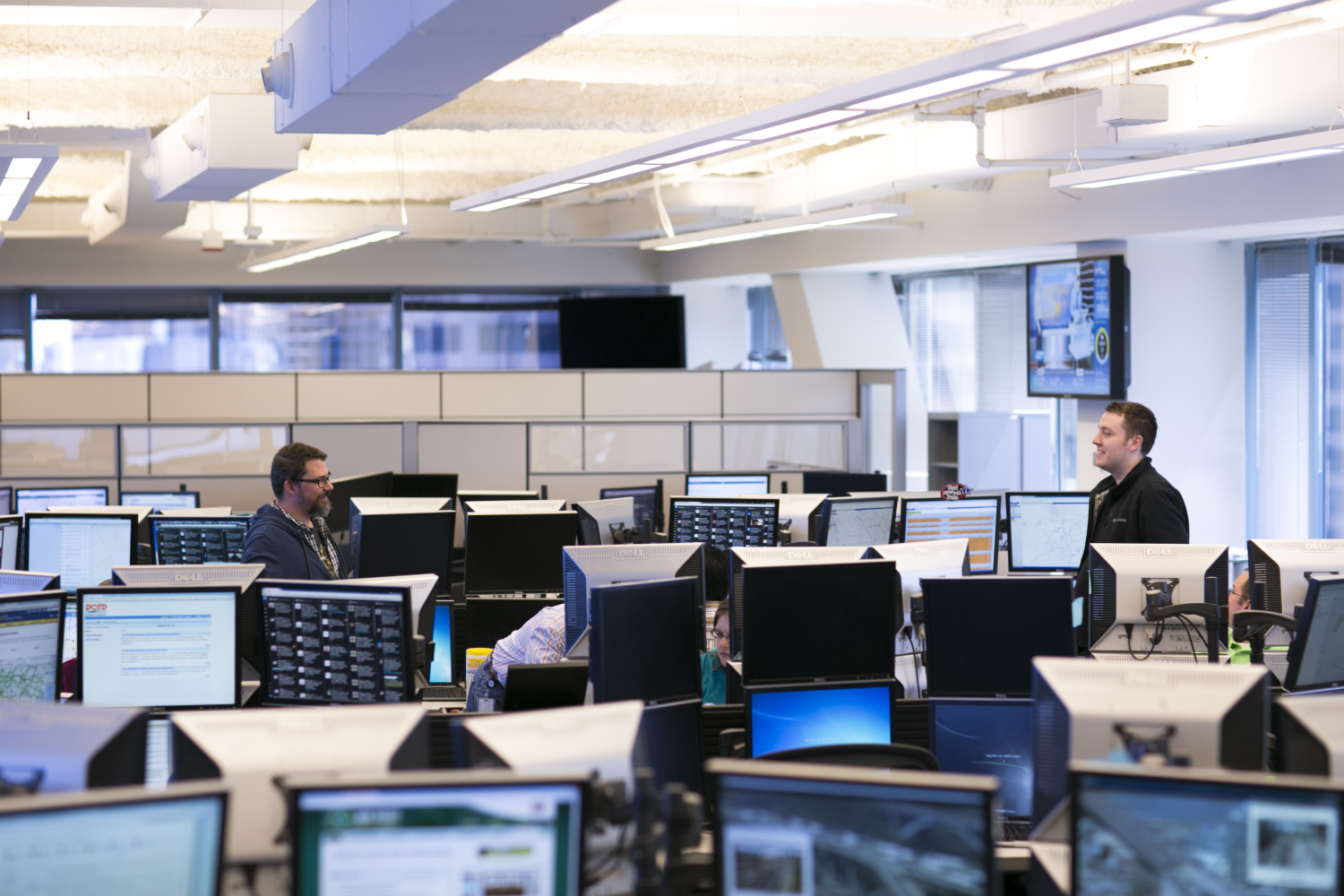 Oh Canada!
When it comes to getting the information out to compatible cars and sat-nav screens, HERE worked with two partners to make this advancement possible. HD Radio technology was created by the iBiquity Digital Corporation to transmit digital radio signals over the FM band. The BTC, comprised of 22 radio organizations across the US and Canada, broadcasts local traffic and other map-related data via FM and HD Radio technology.
As new distribution channels have grown, the benefits to drivers expand as well. "HD has more bandwidth than traditional RDS-TMC reporting, so we can deliver rich, detailed real-time traffic updates for highways and arterial roads, as well as fuel prices and weather information," Carrie explains.
Looking down the road
All HERE Traffic Services incorporate advanced routing technologies, analytics, predictive services and the input of our highly trained teams. Trip Data and Split Lane Traffic Reporting at Junctions are two recent examples of our innovative work to help increase mobility. Trip Data provides government transportation agencies and enterprises with the big data analytics tool they need to better understand traffic patterns and vehicle volumes. Whereas Split Lane Traffic is the first technology to detect divergent speeds across road lanes before a junction.
Looking ahead, Carrie says traffic services will play an important role in the development of highly automated driving, and ultimately autonomous vehicles. The capability to process dynamic and localized road condition information – such as traffic congestion, accidents or temporary road closures – is critical to the safe and efficient operation of a self-driving car.
Sign up for our newsletter
Why sign up:
Latest offers and discounts
Tailored content delivered weekly
Exclusive events
One click to unsubscribe