Why HERE invests in Chicago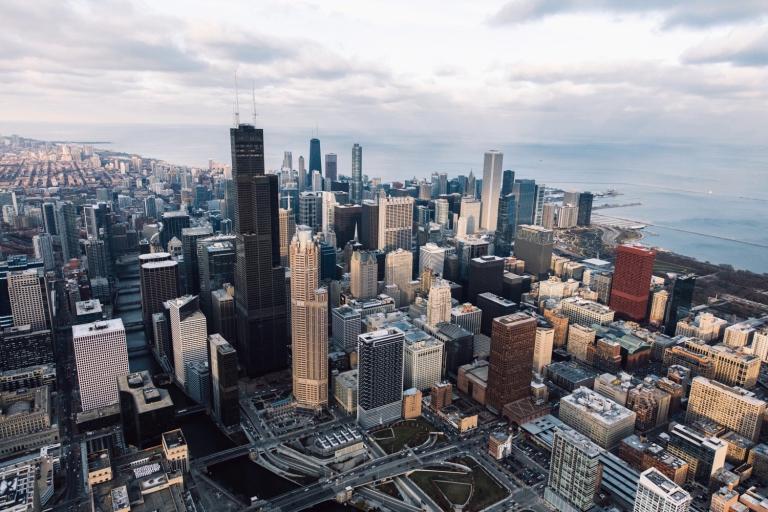 Announcing the completion of our brand-new workspace in Chicago, with ample room for our 1,200 employees to expand and grow as we build the location platform of the future.
Chicago's West Loop district has grown by leaps and bounds over the last few decades. Once a centrality of factories and wholesalers, the needs of industry have gradually spread over the river to the west, transforming the area a go-to destination for art, cuisine, and growing businesses.
Today, we're proud to announce that we have completed our renovation of more than 275,000 square feet of space across 8 floors of our home in the West Loop, also known as the Boeing Building, and we're thrilled to share that the new Chicago office will serve as our headquarters for the Americas.
HERE is one of Chicago's largest tech companies, with a workforce of approximately 1,200 people working in technology, design, strategy and communications. Our commitment doesn't solely focus on growing our business, but to expand the work we do with innovative companies like City Tech, to give back to the community across multiple projects with partnerships Chicago Cares, and take part in Mayor Emmanuel's recently announced Mobility Task Force.
Since it serves as home to Loyola, DePaul, Northwestern and UIC, Chicago has a tremendous and growing talent pool. We value Chicago for its tremendous workforce, domain expertise across industries and the city's history of innovation in transportation and mobility. These elements are the perfect combination for our work in changing the world in a tangible way, making Chicago the perfect place for us to call home.
In addition to our new offices, we're also investing in our Chicago garage facility, which is the home for our HD mapping vehicles that are busily creating the precision road maps. These high definition maps inform AI-driven cars about the conditions of the roadways beyond the range of their sensors and ensure safety and comfort of cars of the future.
As part of Chicago's strong tech industry, and as a world leader in location intelligence, we take great pride in making our home in the Windy City. We look forward to furthering our position within the local tech community and giving back in meaningful ways to the communities in which we live and work.
Sign up for our newsletter
Why sign up:
Latest offers and discounts
Tailored content delivered weekly
Exclusive events
One click to unsubscribe