HERE brings location intelligence to Amazon Connect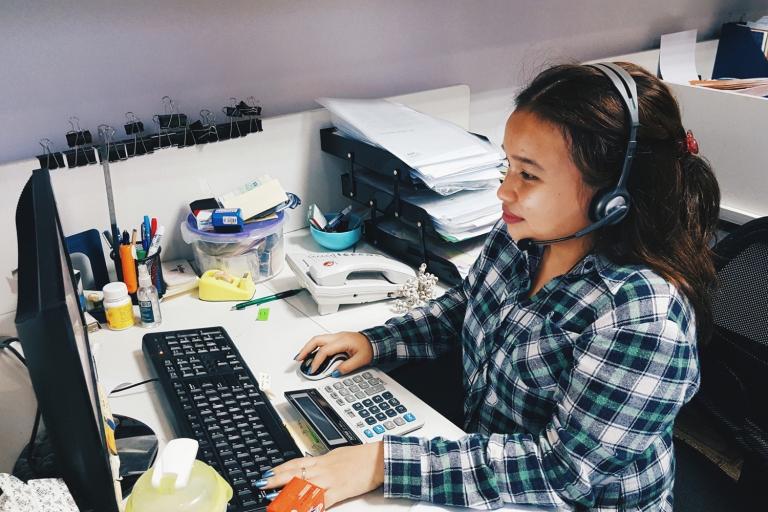 When your consumers need help the most, their ability to share their location can be a powerful tool. We're bringing that capability to businesses through Amazon Connect.
In an era when our taxi's location, the car number, driver's name, and their professional headshot are all at our fingertips long prior to the car's arrival, consumer expectation for customer service is at an all-time high.
Thus, when your audience connects with your help center, not putting pertinent location information to work can result in a disappointing experience. HERE and Amazon Connect have a solution for that.
Amazon Connect is a self-service, cloud-based contact center platform that enables businesses to deliver outstanding customer service solutions at very low cost. The integrations help Amazon customers deploy popular contact center solutions for consumer relationship management, workforce optimization, analytics, and unified communications that lives within the Amazon Web Service (AWS) cloud.
Today, we're pleased to announce that HERE location services will be available to Amazon Connect users. The combined services bring a several powerful new tools to companies who want to optimize their users' experience.
By integrating HERE Location Suite capabilities, your call center gains multiple options that can be rapidly deployed in a number of use cases.
You gain the precise location of the consumer, along with the precise location of your delivery/service vehicles, and store locations. By putting those two pictures together, then adding traffic and roadway information, ETAs for service/delivery schedules become far more accurate.
This service raises the bar for service tracking for consumers. Instead of knowing that a service technician or delivery will arrive, "today", Amazon Connect will utilize traffic data and historical insights to provide a delivery estimate closer to minutes, rather than hours.
For an advanced case, imagine a user is on the phone, and their issue results in the need to travel to a store, restaurant, or other location. We've got that covered too.
The user can speak their address into the system, and the optimal location with directions can be texted to them after the close of the call. Again, using traffic and roadway information. That location can be determined by your business based either on the closest store, or the fastest transit – be that by car, public transport, or on foot.
As a differentiated offering, Amazon and HERE have created a system that integrates key location capabilities into the AWS platform to enable real-world solutions for our customers and consumers on-the-go!.
Find out more about what you can do with Amazon Connect and HERE.
Sign up for our newsletter
Why sign up:
Latest offers and discounts
Tailored content delivered weekly
Exclusive events
One click to unsubscribe