HERE-based apps provide disaster relief at the Expedition: Hackathon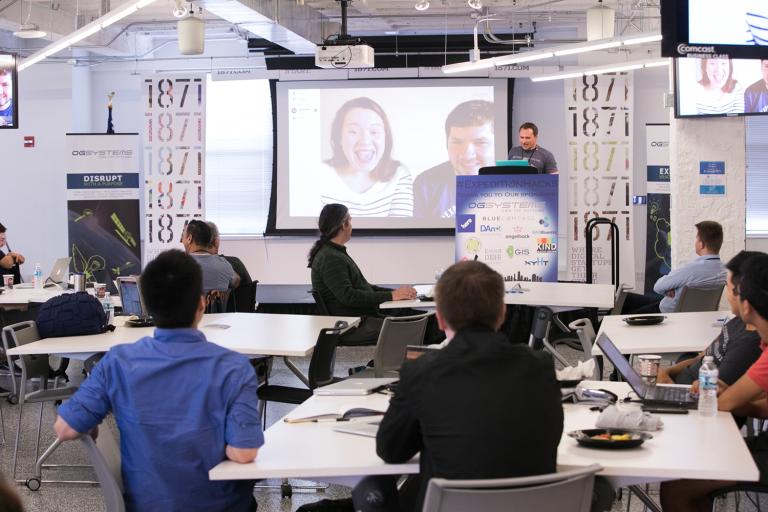 The power of HERE location technology is broad and deep, and this was demonstrated perfectly at the recent Expedition: Hackathon event in Chicago.
Using HERE APIs, teams created apps for emergency response and disaster relief, and we spoke to three members of the winning team to find out more.
HERE has been an integral part of hackathons before, but Expedition: Hackathon offers something a little different, and it's the first time that HERE has sponsored an event with the aim of helping the federal government. It highlights just how versatile HERE APIs are, and how useful they can be when it comes to creating GIS tools.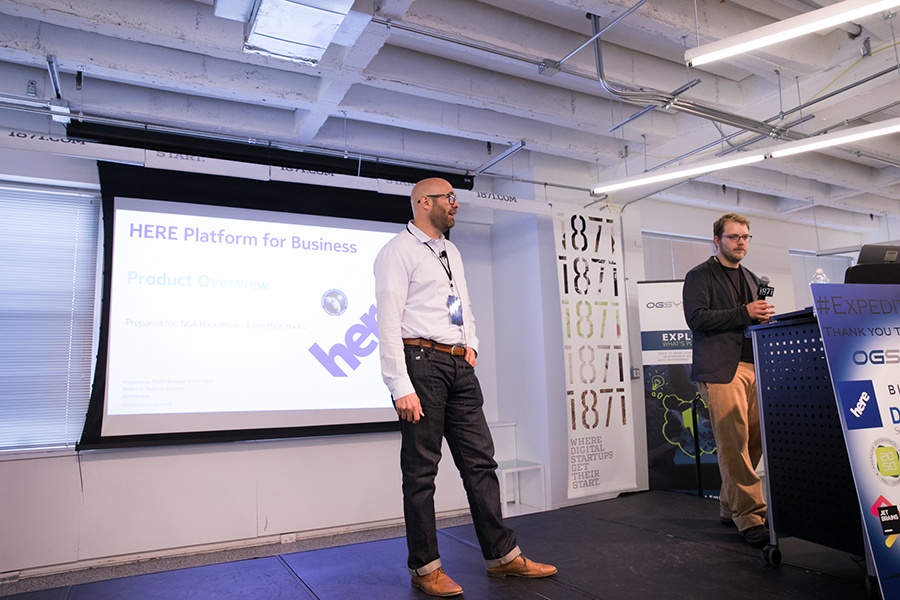 A team called Ex,it came out on top at Expedition: Hackathon, beating the other teams with a crowd management app designed to help people escape disaster zones in emergencies. Kevin Mark, a developer in the Ex,it team, explains:
"A user in a disaster area can go onto the application and quickly receive a route out of the affected disaster area. They can also choose to go to a given safe destination, or pass various important stop areas including gas stations and grocery stores."
"Our application also offers an interface for admin users," adds Kevin. "They can see a map of the affected disaster area, including current traffic patterns, and they can see the routes of all users being directed via the app. The path given to a user changes depending on current traffic patterns in the area."
Kevin's teammate, Livio Bolzon, points out that the team was super happy with the finished result. "The whole web app was really well thought out," says Livio, "although there was still room to make the app even cleaner."
It was the first time anyone on the Ex,it team had worked with HERE maps, but Livio says the team found the HERE API easy to get to grips with. "It was actually awesome, with so many different data points that we can pull from to make the app better. I was particularly impressed with the fleet management feature, and I think that HERE maps work really well for both large companies and startups."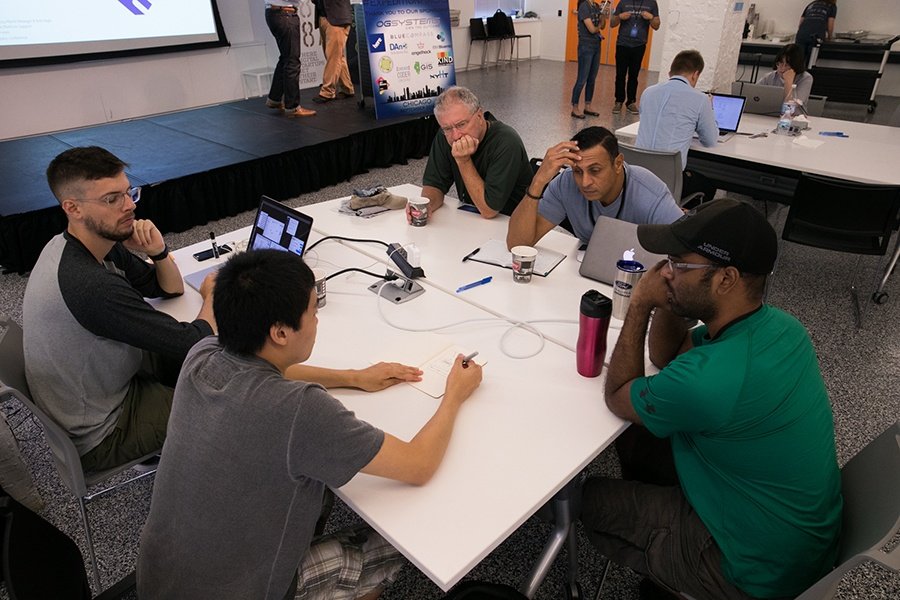 Livio wasn't the only Ex,it member to be impressed by HERE, with UX designer Michael Nguyen adding: "We found the HERE API and tech support very comprehensive and intuitive, and there's lots of potential to further develop our app based on the technical resources HERE provides."
There were still plenty of challenges though, with Kevin highlighting the need to integrate the API at the start of the event as one of the trickier challenges, along with making sure that all the features the team wanted to show off performed as expected in the app.
Hackathons are renowned for putting developers under pressure, with strict time limits in which to create the apps. The teams had around 24 hours to put their app together, but despite that, Ex,it's app was still packed with features.
Kevin points out that he was particularly happy with its waypoint routing that helped users to avoid areas of congestion, while Michael was most proud of an animated car feature showing users evacuating a natural disaster area. "This is something that first responders would use to gauge the evacuation speed and location of users."
"The team was also proud of the dashboard," adds Livio. "We used the HERE fleet management system and it was hard to get the hang of it in such a short space of time, but it was also super cool and powerful."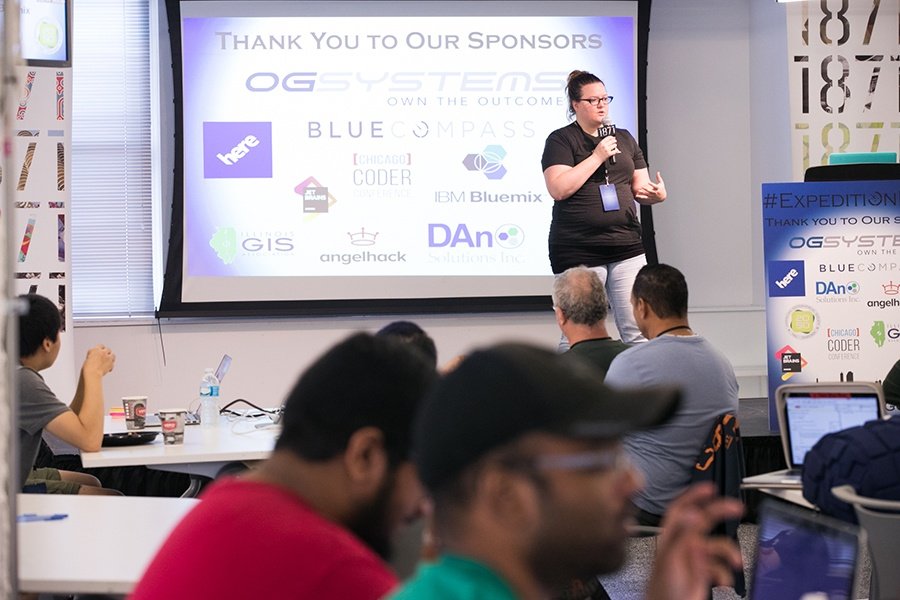 We may have seen some impressive apps come out of Expedition: Hackathon, but it's good to hear that the members of Ex,it also enjoyed the event, with Kevin concluding:
"The hackathon was a great experience and a lot of fun to be a part of. I was able to meet a lot of great people who have a passion for web development and the mission of addressing global issues around the world."
If HERE can be a part of that, providing the mapping to help global issues and people in genuine need, what's not to like?
Sign up for our newsletter
Why sign up:
Latest offers and discounts
Tailored content delivered weekly
Exclusive events
One click to unsubscribe