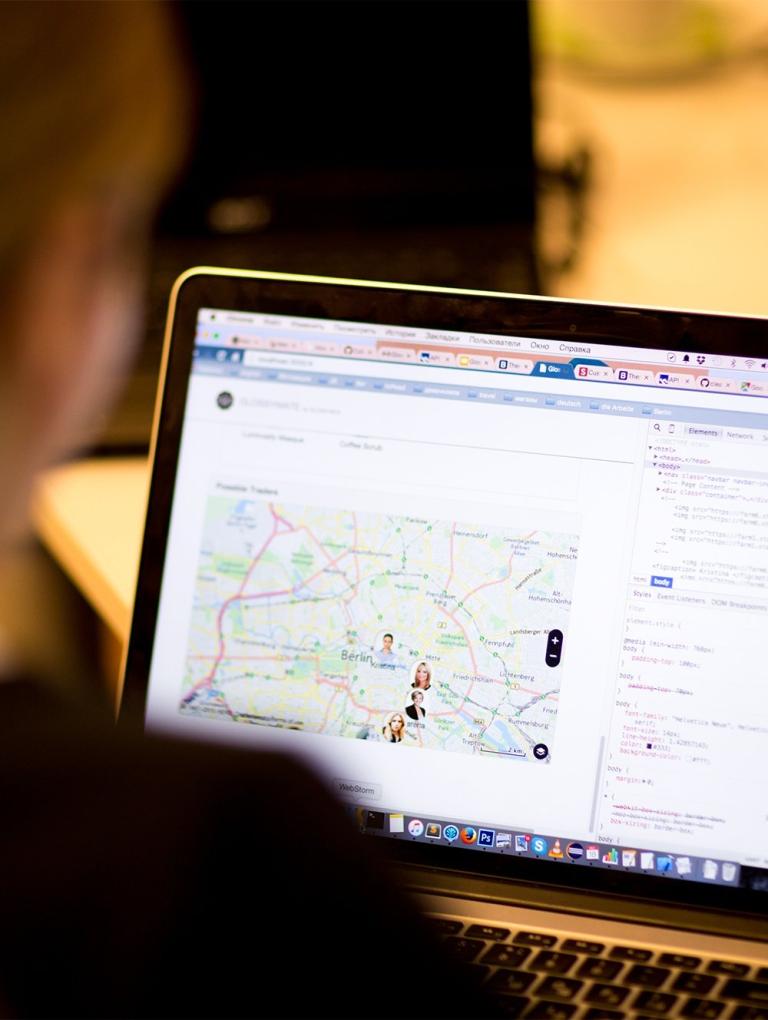 Yes. HERE supports hackers. We celebrate them in fact. Now get your head out of the shadows and the dark web, we're talking about programmers and coders; collaborators — innovators!
From California's UC Berkeley campus, where 2,000 students spent the weekend hacking, coding and building, to Berlin's Startupbootcamp hackathon and "hack like a girl," HERE has been part of the creative energy and the architecture via our APIs.
Aloft
The Smart Energy & Transportation Hackathon took place at the Rainmaking Loft in Berlin on the last weekend of September. While the BMW Berlin Marathon drew slightly bigger crowds that Friday, both events were supported by HERE and the hackers had at least as much fun as the runners (though most likely a lot less sleep).
With a theme like "Smart Energy & Transportation," it's no surprise that mapping and location services were in high demand. Over half of the teams used the HERE APIs and SDKs, often in combination with APIs and data provided by other partners of the event, which included Intel, Airbus, TNT, Cisco and Deutsche Bahn.
In fact, Team X-Impact, winners of the 1st Prize, also won the HERE Special Prize for best use of the HERE APIs (which happened to be a sweet Sphero Star Wars BB-8 Droid for each member of the team). X-Impact's mobile app determines the carbon footprint of your trips and allows you to offset the carbon cost at the press of a button.
What makes their use of HERE technology so special is the clever implementation of various APIs to automatically detect the user's mode of transport, such as bike, car or train.
Some of the techniques used to achieve this involve the use of the HERE Route Match API, the HERE Places API as well as the HERE Isoline API. The Route Matching API for example, computes the most probable route from a GPS trace.
This allows X-Impact to match a user's trip with a route for a specific mode of transport as determined by the HERE Routing API. In addition, the Places API was used to determine whether a certain trip had passed through a set of train stations, thus indicating the use of a train.
Finally, the Isoline API allows developers to determine the set of endpoints of all routes leaving from a certain location with a specified travel time and mode of transport. X-Impact used this powerful feature to rule out modes of transport. For example, if a trip's endpoint is outside of the calculated set for public transport, the user must have used another means of transportation.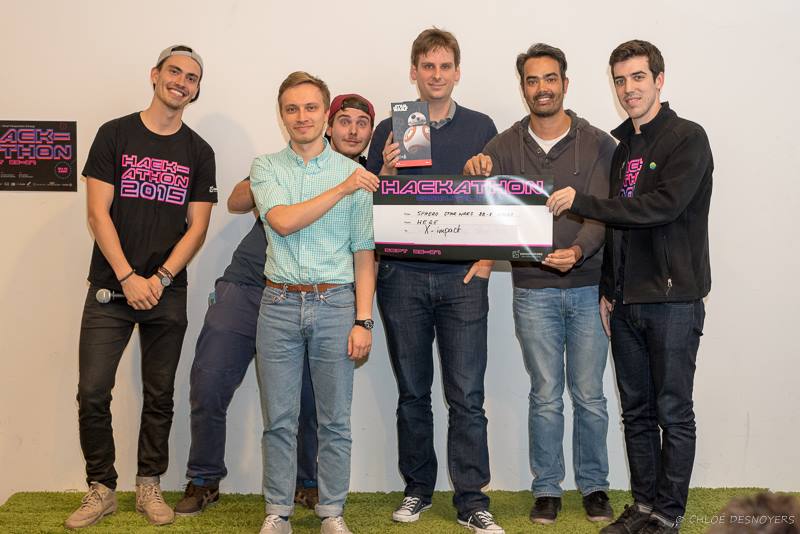 Check out some of the other awesome submissions.
Girl code
The Hack Like a Girl hackathon isn't just about girls — it's about everyone. The goal is diversity in tech and it's organized by the non-profit Geek Girls Carrots, which is focused on connecting, educating and inspiring women in Tech and IT. Since women make up just 14% of the IT field in Germany, it was an ideal location for the event.
After a good breakfast, a welcome note and the presentation of APIs, nearly 50 participants started hacking away! The marathon was only interrupted by sustenance (and celebration) and those who wanted to, finished up the day hacking at HERE.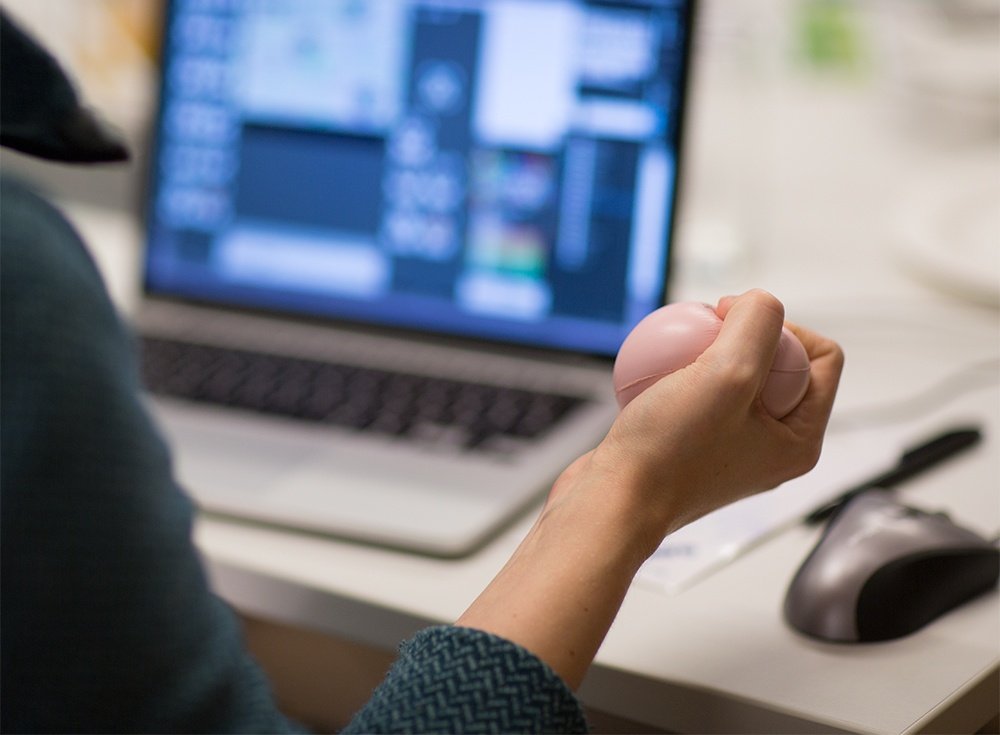 For the diehards, the marathon coders, the change makers — Rocket Internet made its office available all night. Florentina Arsinte, HERE software engineer, was a remarkable mentor throughout the event, and members of the HERE team were on hand to judge the results on Sunday.
Eight out of 13 projects used HERE maps. Wouldn't you just love a "mood map" when your significant other gets home? What about a "Plantsitter" app to stay with your leafy greens while you are away?
"Cuckoo" showed diversity in companies and "Urban Wildlife" pinpointed the creatures seen in a city. And, if "DeliveryAmigo" was live at the time, maybe the participants would have used it to get anything they wanted!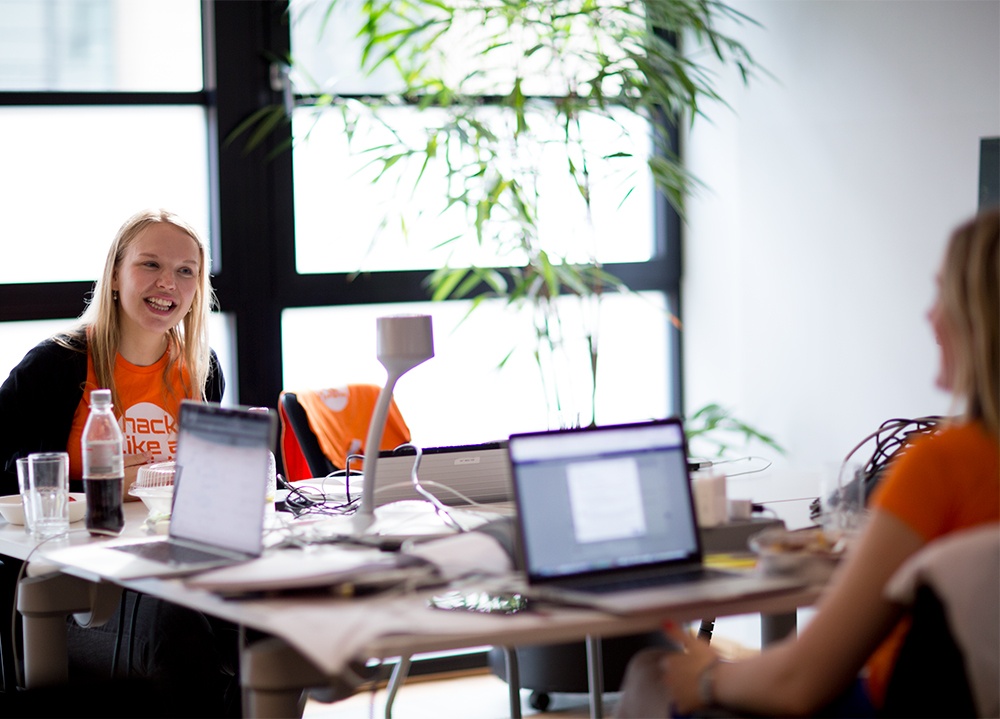 The HERE prize went to: "Vibex" — Based on your current location, you can listen to music from local artists, check out their upcoming events and be up to date on what's happening around you. This app was an inventive combination of the different APIs available: HERE Maps, Soundcloud, eventful and Eyem.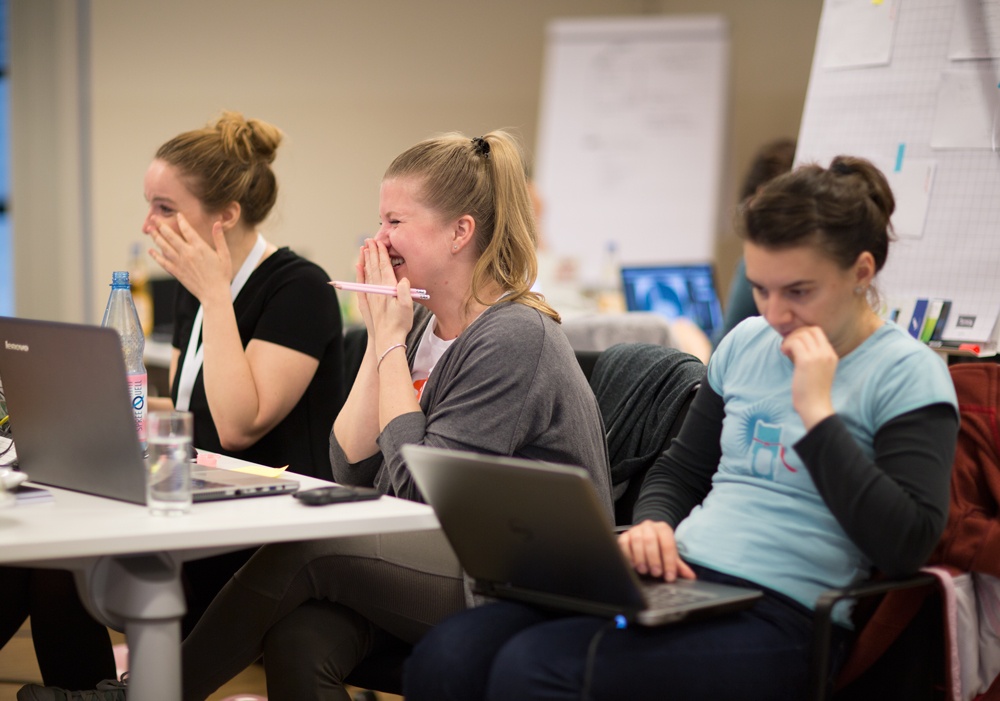 The main prize awards were:
1st place: Pinecho - sound message bind to a specific location
2nd place: Payguin - integrates as an additional payment method inside conventional vending machines
3rd place: Wunschconcert - keep track of all the things you've ever wanted to do and share them with your friends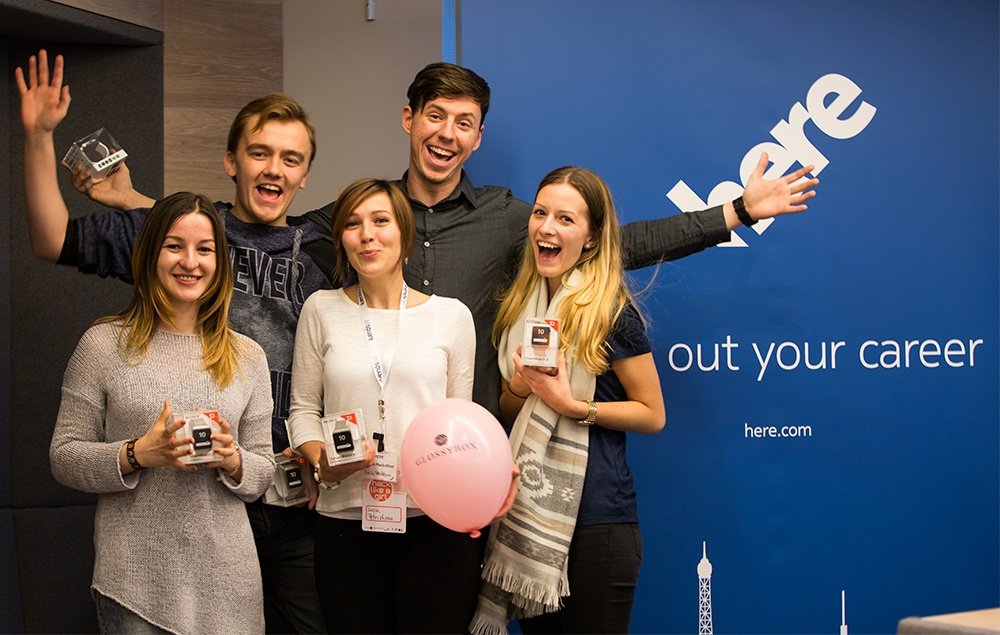 There's much more hacking to come. Do you have a cool or inspirational hacking story? Tell us.
Sign up for our newsletter
Why sign up:
Latest offers and discounts
Tailored content delivered weekly
Exclusive events
One click to unsubscribe