Getting started at HERE – an Intern's experience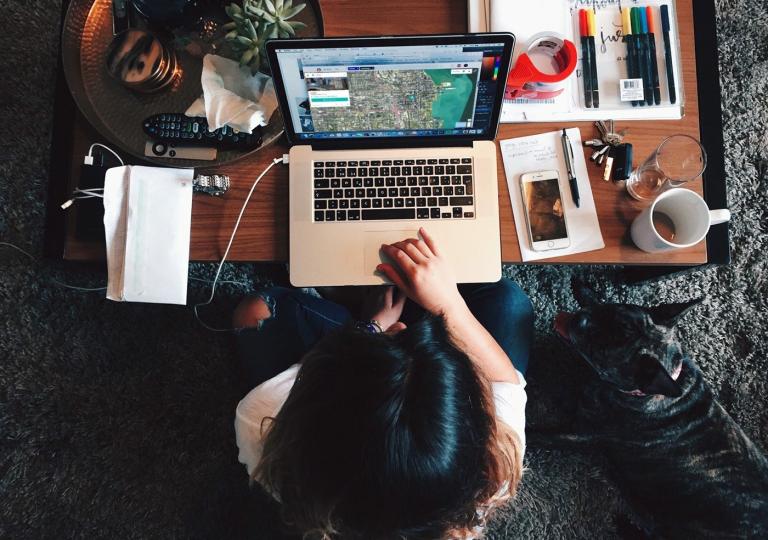 The value that a student takes away from an internship lies in the knowledge they've gained, and the network they've grown. HERE gave me both.
Ask anyone – I have a passion for maps. In my dorm room, except for the pictures of my family, every bit of my section of the room was filled with maps of places like Paris and Chicago. Chicago, especially, as this was my new adopted home.
I moved to Chicago to study Information Systems at DePaul University. My aspiration was (and is) to find my way into a Business Analyst position at a technology company. When the time came to find an internship, I was having difficulty finding a company where I would get a meaningful experience while also having a strong connection to the product.
When I learned about HERE, it was obviously a great match. So, while finishing my finals and turning in all my projects before Summer, I found time to apply for an internship. I was honestly not sure where I stood following that last interview, but I was super excited when I got the call. I would be starting at HERE on June 18th.
I've heard stories about internships where your exposure is contained to shadowing other people, or working on a fictional project in a vacuum. I was extremely relieved when my boss, April, brought me into a huddle-room with a whiteboard and explained HERE as a company, the history, a ton of acronyms, how all the pieces are put together – and an outline of what she wanted my project to be. In that outline, she didn't tell me what to do, but gave me the independence and tools to make my own decisions and shape the project – a Program Dashboard.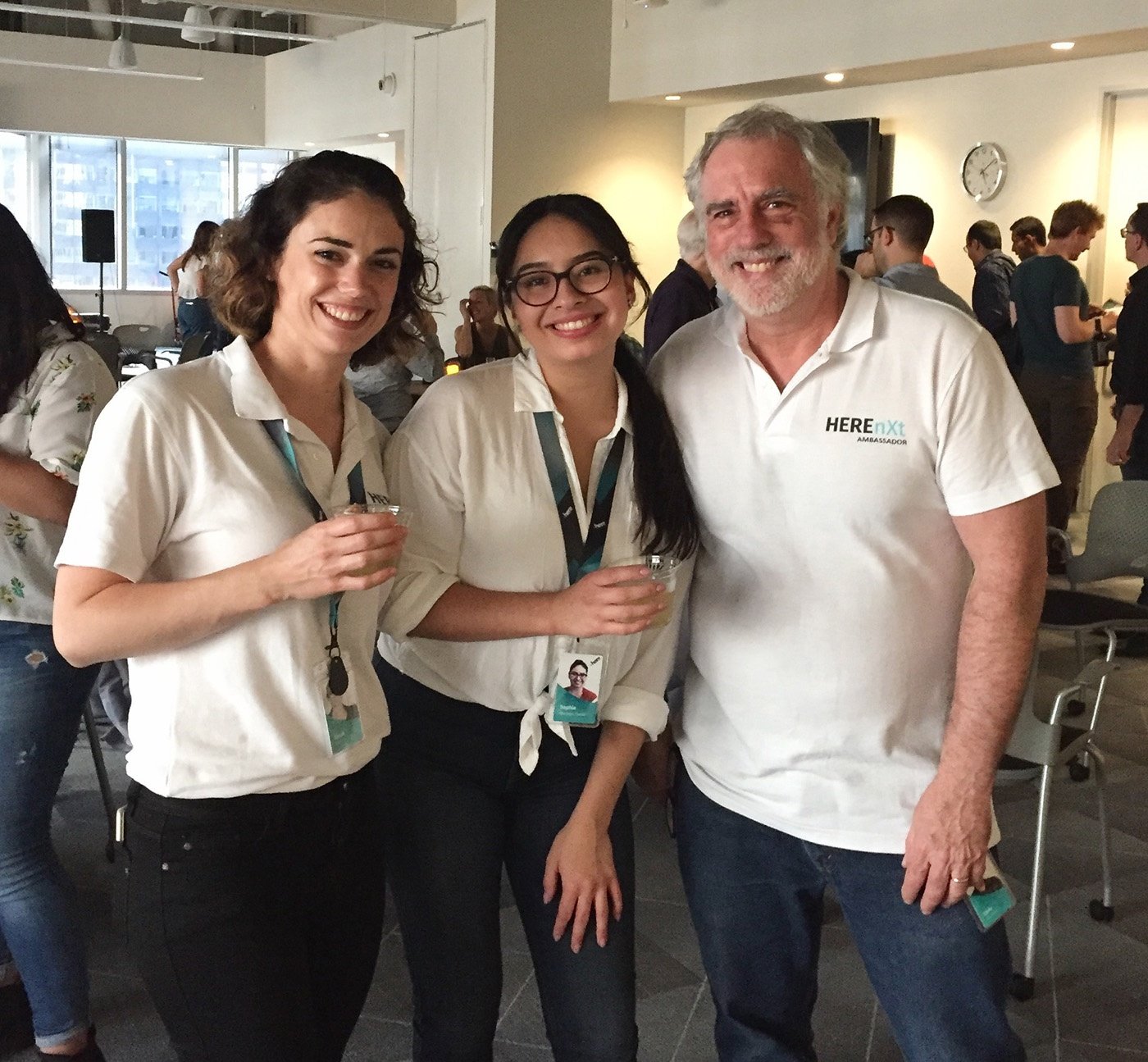 Celebrating with Sarah Mason (Innovation Orchestrator) and Chris Dougherty (Manager Technology Resources) after I had presented a HERE nXt Innovation product to employees who visited our Experience Center during our Innovation Expo.
Over the next months I interviewed everyone I could, and I had the freedom to do that on my own which is something I really appreciated. I was able to use internal tools to reach out to employees and learn more about all the internal roles, all the business groups, the roles and responsibilities of each of the departments.
My biggest challenge in all of this was getting the time to meet everyone I wanted. I would be introduced to people during meetings, but I met more people that I wanted to interview for my own project than I had hours in the day. By the time it was July, I had a clear idea of the company structure, and I was developing an idea of the departments where I wanted more in-depth understanding.
In addition to mapping, cars are a huge passion for me. I had told April that I thought BMW has one of the best brand strategies in the automotive sector. One of the highs of my internship was when she scheduled a lunch with us and a Senior Program Manager at the BMW Technology Center – which culminated in a ride in a BMW i8!
Learning from professionals with such vast industry knowledge is extremely rewarding for a student, such as myself. Through meeting all of these people, I've been inspired to become Agile certified. My time here has been a golden opportunity to learn the ins and outs of a global technology company and expand my network of opportunities. April opened the door for me to do that, and I'm extremely grateful.
This internship has exceeded my expectations and I am looking forward to my next four weeks at HERE!
Sign up for our newsletter
Why sign up:
Latest offers and discounts
Tailored content delivered weekly
Exclusive events
One click to unsubscribe