Developing a developer – how Maksim Makarov became a hero of HERE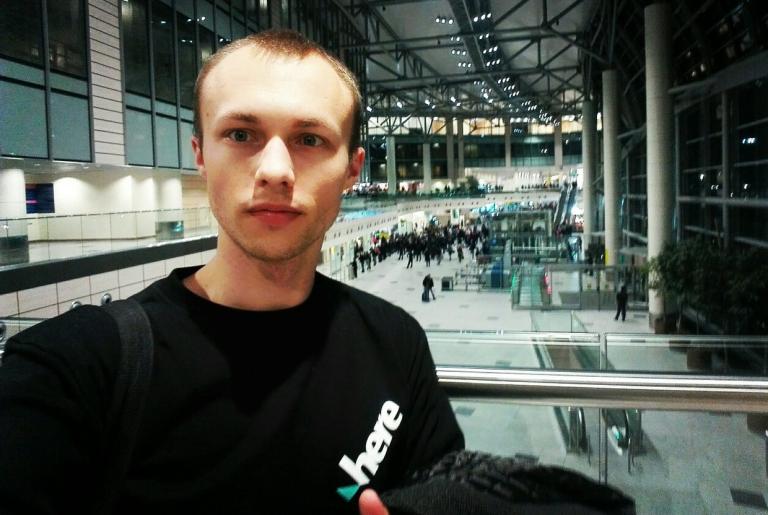 Our work in mapping and developer communities sometimes means adding to our teams.
In making a great developer, a few core ingredients are required. To begin, you'll need a healthy passion for technology. The best recipe also calls for a few measures of curiosity, a bag of adeptness for learning, and a measure of self-starter sauce. To finish, you will need a pinch of ambition, flexibility, salt and pepper.
But like any successful recipe, one cannot randomly throw all of these things together, bake on high, and expect something great to emerge. It takes both good ingredients and good process to arrive at a work of art. That's why we're proud to be a part of Maksim Makarov's story.
Maksim found HERE through the community mapping program and attended our events in Russia and CIS. His work and commitment in that program caught the eye of the local team, and it was suggested he take a production class at the HERE office in Rostov-on-Don City.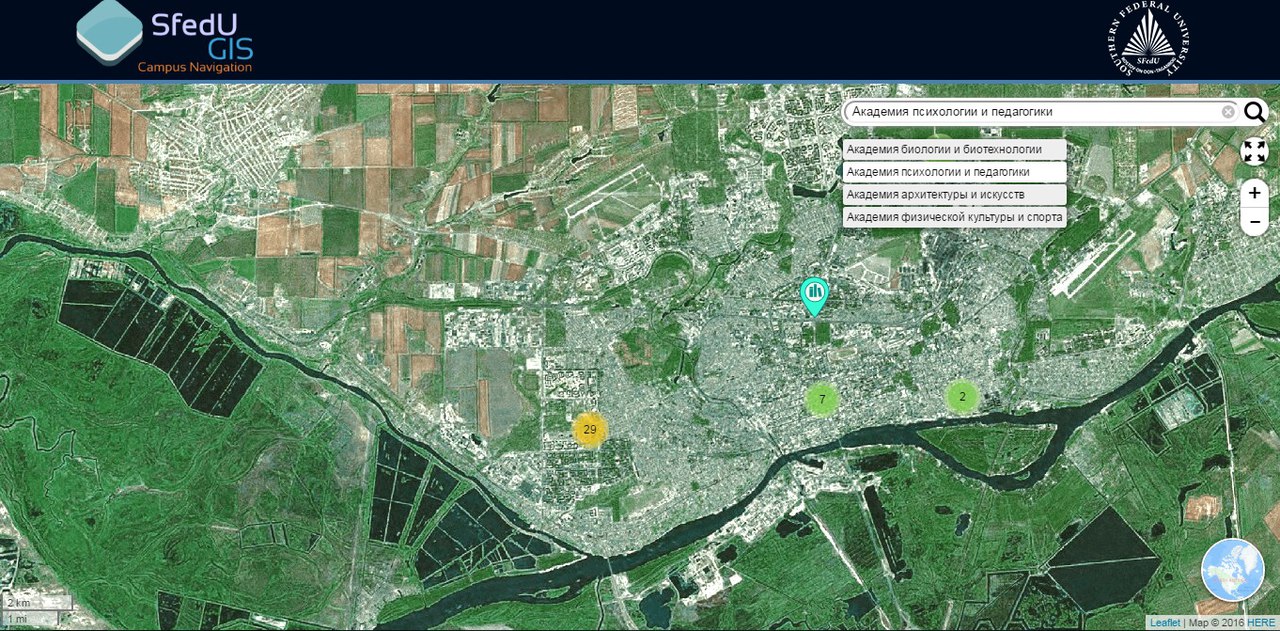 During that class, Maksim put what he was learning into practical use. While working on venue maps, he was inspired to create an outdoor and indoor web portal map for his University based on the HERE API.
"That project was the main reason why I started to learn programming" Maksim said. "After gaining experience in creating venue layers in the class, I wanted to create something similar for my University.
"I learned how to work with different data formats in web-gis, create basic applications, and visualize geometry. Combining those things, I created web-app with 3D models that provided indoor navigation within the Institute of Mathematics, Mechanics and Computer Science SFU."
Putting his new skills to work, Maksim's app gave his fellow students the ability look at the campus in 3D, or view it from an indoor navigation perspective. Users could move to any floor and see where they needed to get to before the first day of classes. In the spirit of location intelligence, students could select any room and bring up information about its schedule, teachers, etc.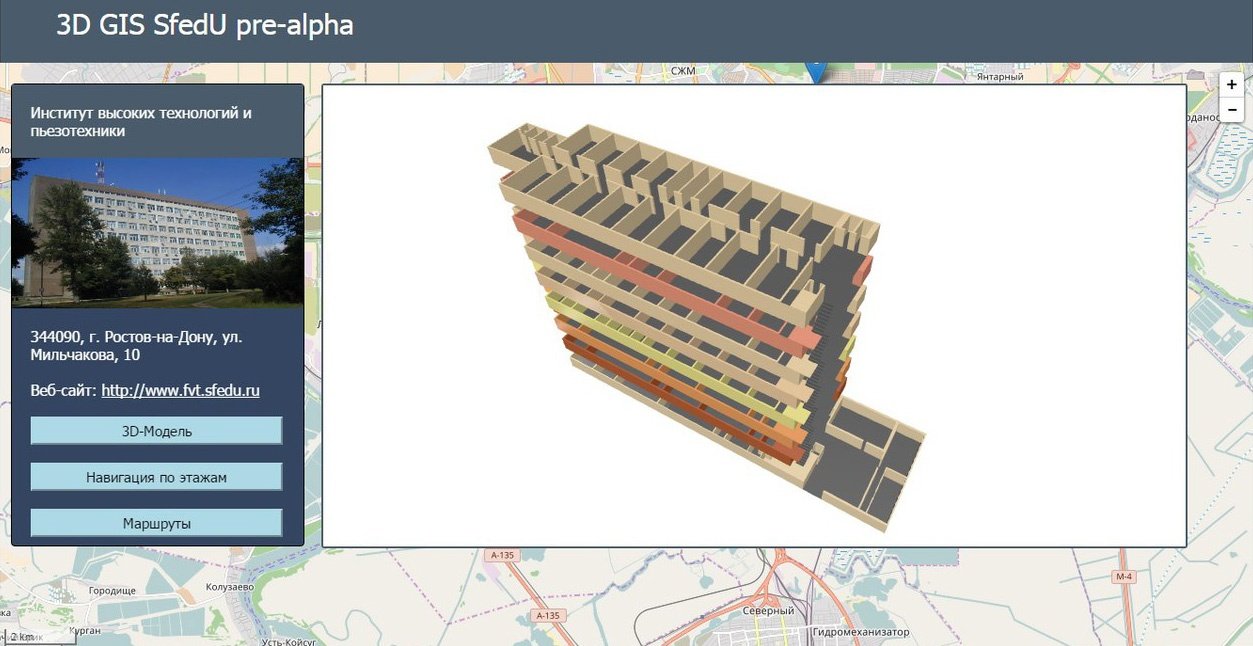 It's safe to say that Maksim's interest in Geographic Information Systems (GIS) was committed when he began volunteering at HERE mapping events and hackathons. He started by working at the Sochi Code Camp in September, where he organized a HERE API workshop for other students in attendance. In December, he attended the GIS Love Hackathon. Then in February, he appeared at the Astana Smart City Hackathon as the HERE API Expert.
"The first hackathon was a very exciting experience for me and my team. My friend found information about it and because I was in touch with the HERE team in Russia, she proposed to participate in this event.
At that event our team developed a web-application for Russian Federal treasury department with information about each department by region. We spent a lot of time for communication with government (different edits and mobile version of app) and won a nomination for 'The best solution to a creative task'."
It was clear that Maksim the student was ready to become Maksim the developer. After the number of contributions Maksim made both in the mapping community, and as a community liaison in the developer community, we asked him to join our team as a community manager.
We're proud to share that Maksim has joined the local HERE team a full time member. Not only has he brought new energy to the team, but his efforts have spawned interest from other students in the GIS community — including the HackUniversity hackathon in Saint-Petersburg, attended by more than 300 people.
"I like working at HERE because the leadership in the company thinks about their workers and makes a comfortable environment for them. With them, I developed my public speaking, networking and communication skills.
"Of course it is great practice for my language abilities, because everything from documentation to emailing is mostly in English. I was pleasantly surprised that there are a lot of opportunities to learn internally at HERE.
"At the moment, not only I'm a community manager, but I also want to expand the developer community in Russia and extend our platform. With my team, we translate developer portal documentation to Russian, and write articles on how to use different HERE services."
If you share the same passion for developing location apps, you may want to get started with our APIs for free. Check out our Developer portal, and we hope we'll see you at your next local hackathon.
Sign up for our newsletter
Why sign up:
Latest offers and discounts
Tailored content delivered weekly
Exclusive events
One click to unsubscribe