Celebrating and supporting women in tech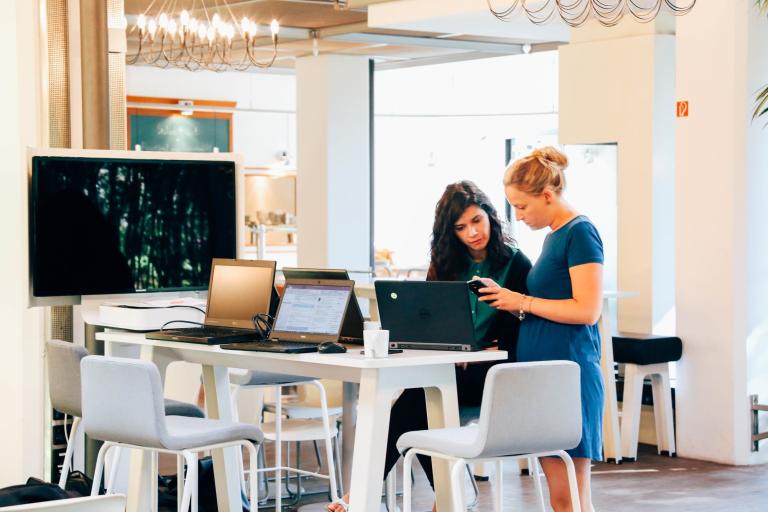 Creating visibility of female technologists is a powerful tool in encouraging women to take their place in the tech world, and the Grace Hopper Celebration is at the forefront of that movement. This month, we look forward to sharing three days of inspiration with some of the brightest minds in the business.
At HERE, we take every opportunity to encouraging diversity, promote equality and create an environment where our employees have the opportunity to thrive. Being a global company with diversity as a key driver to our success, we also believe strongly in extending this commitment to the wider tech community, putting our support behind initiatives like the upcoming Grace Hopper Celebration in Houston Texas, September 26-28.
Founded in 1994 by the Anita Borg Institute for Women and Technology and the Association for Computing Machinery, the Grace Hopper Celebration is the world's largest gathering of women technologists, and it keeps growing with over 20,000 expected to attend this year.
This three-day celebration serves as a way to grow and promote women in tech roles, and provides a global network of support and inspiration. There are booths, talks, presentations and workshops, as well as the opportunity to discuss careers with some of the world's leading tech companies. We'll be on ground for the full three days sharing our vision for the autonomous world of the future with the bright minds interested in helping us make it a reality.
About Grace Hopper
A true legend of computer science, Grace Hopper (sometimes referred to as Amazing Grace, and rightfully so) was a United States Navy rear admiral, a pioneer of computer programming, and the brains behind early programming language that's still in use today.
An icon for the ages, her list of achievements and acknowledgements is long and extends well beyond her passing in 1992 at 85 years of age. Still today, and especially when it comes to women in tech, one of her most famous quotes is as relevant as ever:
       "A ship is safe in port, but that is not what ships are for. Sail out to sea and do new things."
If you want to book a meeting with our team at the Grace Hopper Celebration (Booth #8538), contact us now.
Sign up for our newsletter
Why sign up:
Latest offers and discounts
Tailored content delivered weekly
Exclusive events
One click to unsubscribe