Can tech-backed incentive parking solve all of your commuter concerns?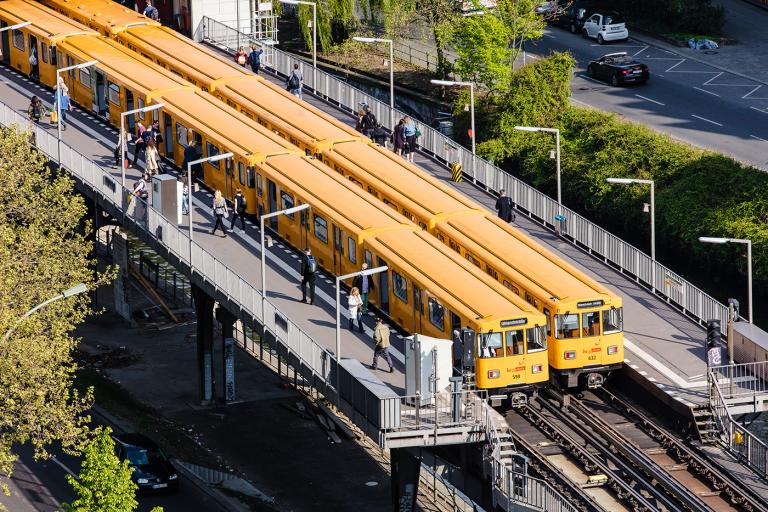 It's the urban commuter's dream: find the route to work or occasional city trips that doesn't involve paying for scarce, expensive parking and minimizes the stresses of transferring between your car and public transit. But can it be a reality?
In major metropolitan cities across the globe, vehicular traffic has emerged as a negative quality of life factor that leads to logistical, environmental and physical hazards. Workers lose up to 40 minutes a day looking for parking, and cruising for parking accounts for 30% of vehicles in congested downtown traffic. Increased traffic also contributes to air and noise pollution and less living space for urban residents. Hundreds of European cities have responded to this by enforcing low-emission zones (LEZ), which limit pollution by regulating the type of vehicles that can enter the city center.
It's no surprise that many cities have embraced "Park and Ride" systems, keeping traffic outside city centers and saving commuters time, money and frustration by parking their vehicles just outside of the LEZ and switching to public transport. This incentive parking system also helps cities reduce automobile congestion, emissions, and accidents, while increasing their overall livability.
Even though Park and Ride is a well-established and subsidized concept in Europe, commuters are left alone with the daily planning of their routes and the many uncertain factors around it:
At which train station will I find an available parking spot?
How much time do I need to transfer?
Should I drive closer to the city (in favor of lower ticket fares/cheaper price zones) or park outside (for better parking options and saving on gas)?
The complexity involved can prevent commuters from considering it as a serious alternative to a private car ride, especially for occasional trips (e.g. shopping trip or concert visits) at varying times, locations and contexts.
When it comes to trip planning, each individual may have particular needs that must be taken into account to accommodate their preferred route. Commuters may want to prioritize the length of their drive, transfer times and amenities, or may need access to public transit departure times and the ability to monitor real-time disruptions like road traffic or incidents on their route affecting the Estimated Time of Arrival (ETA). A flexible service that incorporates all these factors allows mobility service providers, public transport operators and city planners to create the tools that will help commuters make informed decisions about their trip.
HERE has developed a Park & Ride API service that integrates all this relevant information to take away the complexity of planning a Park and Ride trip and provide the most efficient commuting routes involving car driving, parking, walking to transfer stations and public transit.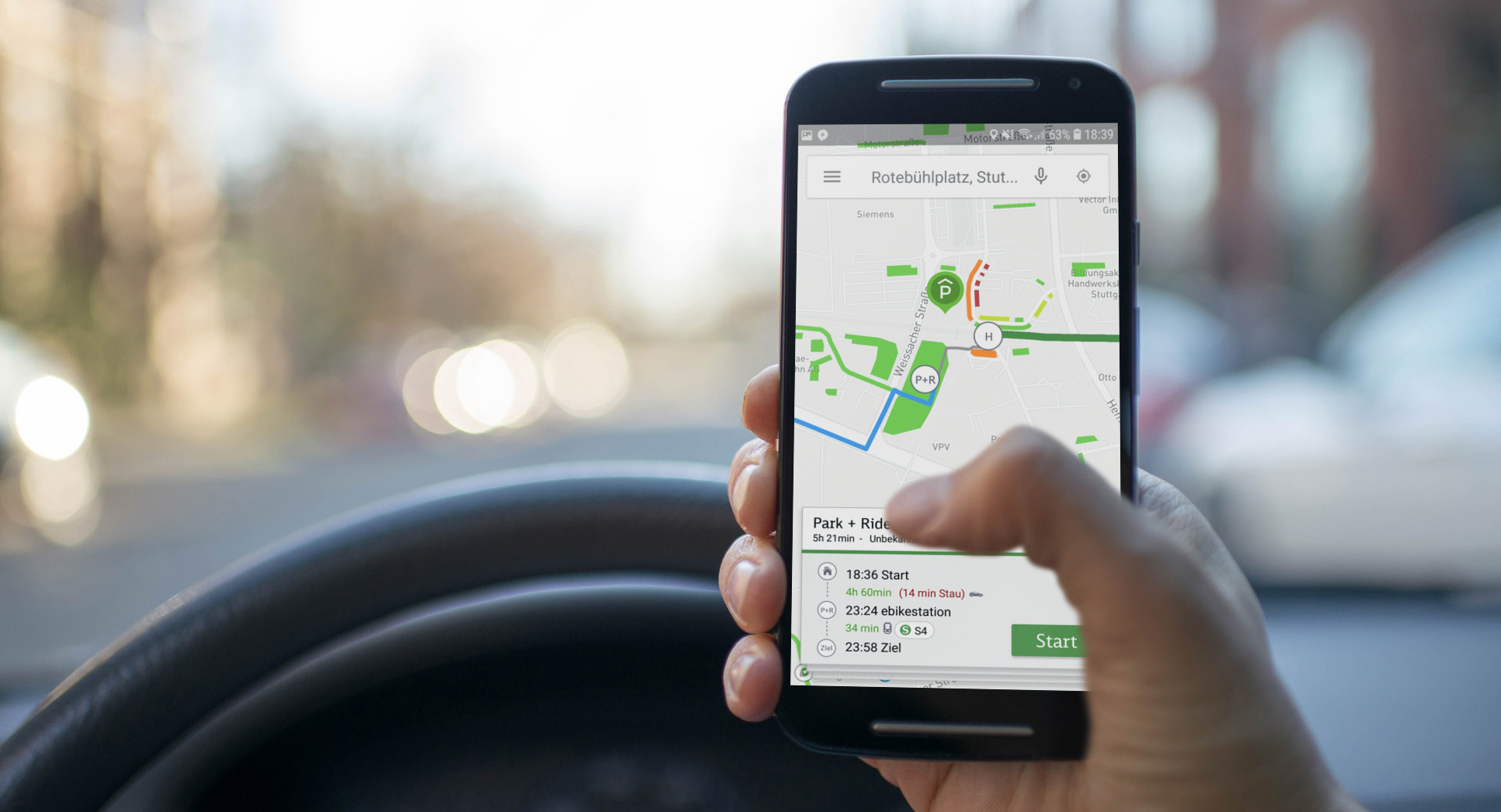 In Stuttgart – one of the cities in the spotlight of emission zone and diesel ban discussions – we launched the DB Park+Ride app (available for Android and iOS) in December 2018 with our partners Deutsche Bahn, S-Bahn Stuttgart and AIPark to support commuters with their daily route planning.
By incorporating information provided by parking startup AIPark on parking lots' location, opening hours, costs and real-time availability, the app solves one of the key aspects in making Park and Ride offerings more attractive and reliable. In addition, the app offers real-time routing and the ability to compare multiple transit options to find the fastest or cheapest combination of driving and public transit.
As preferences remain split between driving and using public transit, it's important that routing technology responds to commuters' specific needs. The ability to let commuters choose how much driving they do, or to avoid unexpected traffic, is essential for helping developers make programs that allow commuters to take full advantage of Park and Ride systems.
Our cities are transforming, and urban planners and developers will need to respond with smarter commuter solutions to face the evident congestion and pollution problem. With the aid of more intelligent technology, both commuters and urban residents can look forward to more efficient, greener, and safer cities.
Sign up for our newsletter
Why sign up:
Latest offers and discounts
Tailored content delivered weekly
Exclusive events
One click to unsubscribe