AWS and HERE are coming together, making dev life easier than ever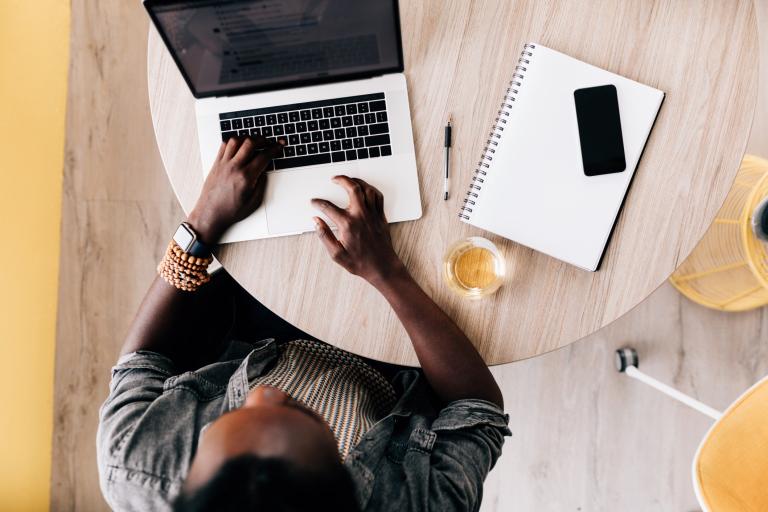 For developers, adding the most precise location platform to Amazon Web Services means a world of new opportunity for their applications.
Last fall, we announced an exciting collaboration with Amazon Web Services (AWS) to offer over two million developers seamless access to our location services. The partnership proved as groundbreaking as it was essential. Simply, what happens when you marry the world's best cloud-based platform with the world's most accurate location services?
We have no idea, really — but we can't wait to find out with your help.
AWS has become one of the world's biggest app development platforms and has been adopted by dev teams working everywhere across the globe. But until now, there hasn't been a standard location component to the serverless architecture - and the possibilities are a road we have yet to fully explore. Today, HERE is happy to get the ball rolling with the HERE | AWS Serverless website a new central resource where our developers can discover, deploy and publish serverless applications with ease, scale and flexibility.
If AWS is bringing the horsepower to this nascent technology, HERE is responsible for the world-class infrastructure that you've come to expect from the leading open location platform. To start, we launched ten API applications under the AWS Serverless Application Repository. Those features speak for themselves, as do our enterprise-grade services that come with up to 250k transactions per month. If the ability to access location data is what we do best; how we enable those services unlocks a world of potential for any developer.
Now, we can offer even more. You know what they say: action begets action - and technology is no different. The fresh landing page includes three new tutorials for developers interested in a serverless environment:
Geocode will help you convert street addresses to geo-coordinates and vice-versa with geocoding, including landmarks, and reverse geocoding.
Routing will provide precise routing instructions between destinations using various transport modes and leveraging different algorithms.
Map Images will provide access to pre-rendered map images already optimized for desktop and mobile devices.
You can also add Alexa Voice Control to HERE Maps, while utilizing the full suite of complementary AWS services such as IoT, Alexa, and Kinesis. The core collaboration between HERE and AWS is clear: increased speed and ease for developers looking to access and integrate location services, while providing the benefits from Amazon API Gateway and AWS Lambda capabilities such as cache, throttling, and authentication. What happens next is entirely up to you.
Enabling developers to easily consume and integrate location services is our priority. Developers using the AWS Serverless Application Repository can utilize a range of HERE services with an eye for easing onboarding from around the world.
Serverless architecture is still considered an emerging technology. It's about time we all share in its potential, so let's see what we can do with the tools and techniques from leaders in the field. Sign up today and maybe you'll be making the next big announcement for our developer community.
Sign up for our newsletter
Why sign up:
Latest offers and discounts
Tailored content delivered weekly
Exclusive events
One click to unsubscribe