This autonomous suitcase gives new meaning to traveling light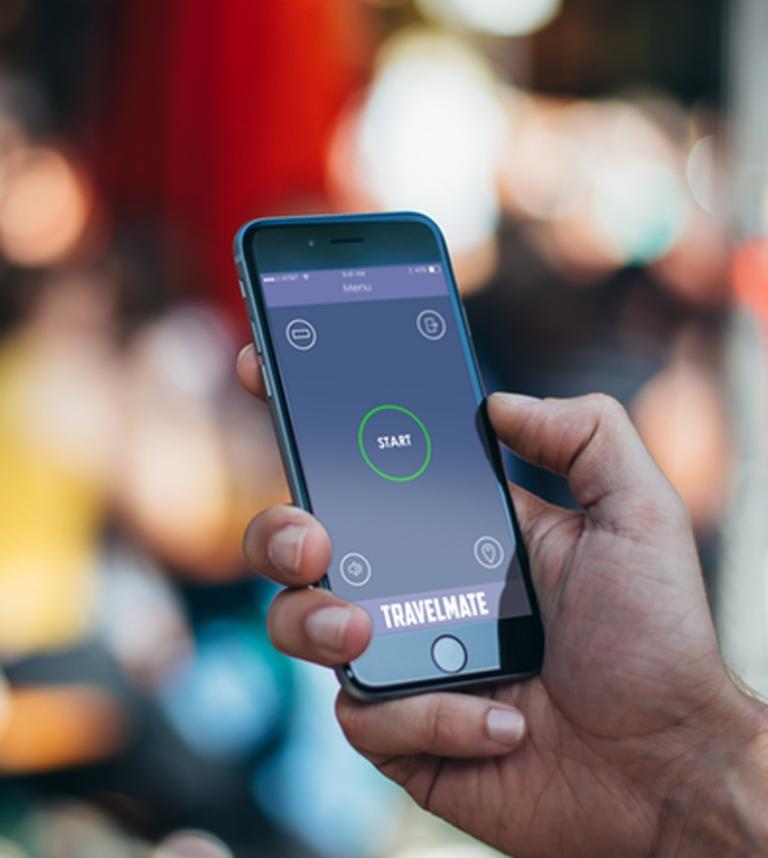 Traveling light, even with a heavy load, is about to get much easier when Travelmate, a fully autonomous, hands-free suitcase robot, hits the market.
Smartphones, the IoT and crowdfunding are great at bringing us products we didn't even know we needed. Hence, the self-moving Travelmate suitcase, which follows you wherever you go.
Leo Ryzhenko, president of Travelmate, told us that the feedback has been "incredible"; the positive response is also evident in 1637% Indiegogo funding.
He believes this baggage will become as vital as our favorite mobile devices. "When smartphones were first introduced, people thought they were unnecessary expensive toys. But now, everyone has a smartphone, and it's become an indispensable part of our daily lives," he says. "Travelmate is going to do the same thing for luggage."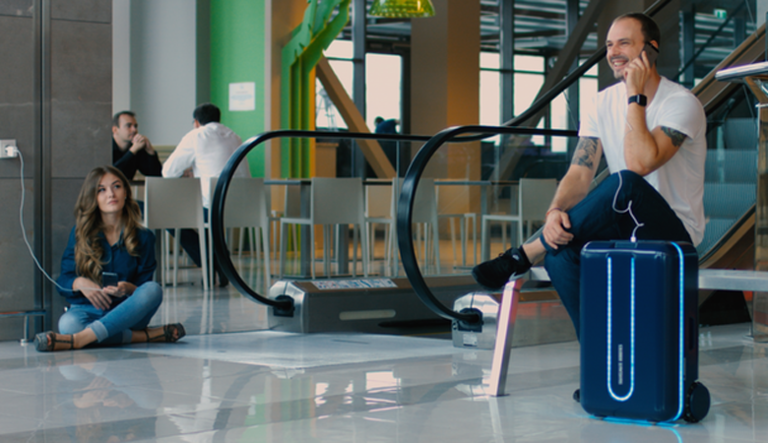 Features and function
Travelmate integrates with a smartphone application; a detachable GPS chip helps orient the suitcase and provides location information, and a built-in scale measures weight in metric or traditional terms.
Travelmate rotates 360 degrees and can move standing vertically or laying horizontally. You can put stuff in it or on it; a special handle turns the top into a portable desk. LED lights (which can be turned off) indicate battery level, the life of which is 4 hours in fully autonomous mode and 100 hours in standby mode. The battery charges electronics through a USB port.
As a robot, the suitcase uses artificial intelligence and machine learning to optimize its movements. Built-in sensors enable it to circumvent people and objects.
Leo explains: "Travelmate works seamlessly in a crowd, maneuvering around obstacles and avoiding people while following you. This feature is incredibly important in real-world applications. If you're standing in line or walking next to a curb, the suitcase must adapt to those situations."
Security?
Travelmate comes in standard sizes which are TSA compliant -- the smallest of which meets major airlines' carry-on requirements. The whereabouts of checked bags can be viewed via the smartphone app.
"There are multiple anti-theft mechanisms in place," says Leo. "First, you can always locate your Travelmate with the app. Plus, if the suitcase senses it's not following you, that is, someone is trying to steal it, the wheels lock in place."
Your fingerprint opens the suitcase though a touch-enabled lock, but because of TSA guidelines, there's also manual unlock mechanism in place. For the more paranoid of wanderers, or those who want to record their journeys, Travelmate also has a video camera mount.
"I think a lot of people have been looking for innovation in the suitcase industry," says Leo, "and we're deviating from the norm. We aren't just making a suitcase, we're making a robot that will help you when you're going to work, getting groceries, rushing to the airport and much more."
Sign up for our newsletter
Why sign up:
Latest offers and discounts
Tailored content delivered weekly
Exclusive events
One click to unsubscribe