How AI-based mapping technology will transform automotive and logistics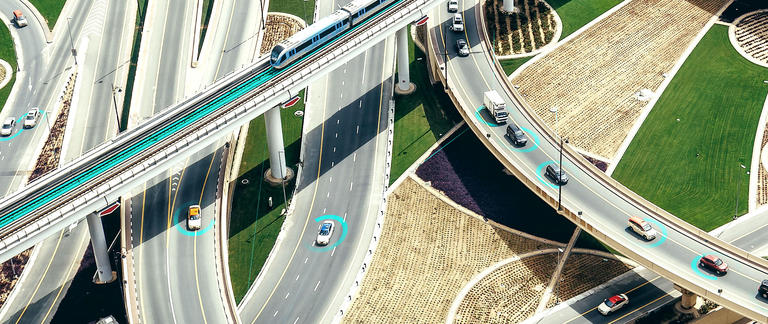 UniMap, the map of the future, has arrived. Giovanni Lanfranchi, Senior Vice President and Chief Product & Technology Officer at HERE, explains what it means for your business.
A new way of making maps is here: automated, unified, and fresher than ever. Senior Vice President and Chief Product & Technology Officer at HERE, Giovanni Lanfranchi, explains how UniMap works and what it will mean for logistics, automotive, and other industries.
What is UniMap?
"UniMap is the new map content factory at the heart of our platform. It's really the foundational fabric of everything we do, powering all parts of our portfolio.
We started developing the technology three years ago. It came out of conversations with automotive customers like BMW Group about how we could develop a radically new approach to mapping – one that would enable HERE to serve customers with ever fresher and higher quality map content. This would be either directly or via our location services and SDKs on the platform.
UniMap uses automation to help us truly scale our content production. All datasets are brought together and made consistent, flexible, and – for the first time – unified. This is what the 'uni' in UniMap stands for. The catalog is continuously validated with thousands of validation rules ensuring the quality and integrity of our map."
What are some of the ways it can be used to benefit different industries?
"Any application that needs up-to-date, accurate map content will benefit. UniMap will be especially useful for applications where location data plays a pivotal role in their functioning or the end-user experience.
Automated vehicles, for example, need access to a reliable view of what's happening around them and beyond the vantage point of their sensors.
Logistics companies also need access to an up-to-date representation of the world so they can quickly react to unexpected events in the supply chain.
Because UniMap produces unified map content and stores it in a single environment, it's easier for customers to select and combine all the different map layers they need for their products.
Customers can even use our UniMap-enabled platform to create private maps. In fact, this was one of our goals from the outset: we wanted to ensure that UniMap could just as easily be used by enterprises to transform their own data into private maps within their full control while enabling massive scale."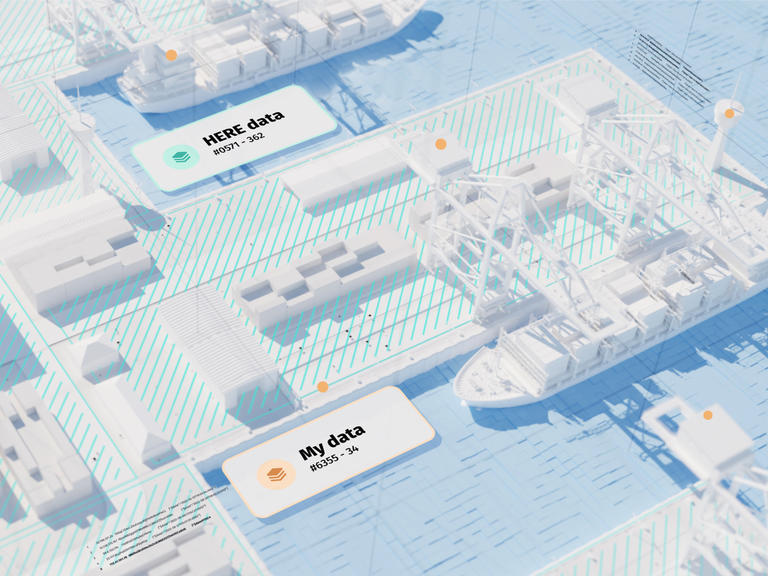 Why would customers need to create private maps?
"A lot of organizations produce vast amounts of location data and most of it is under-used. Location data only becomes useful when you can take action with it. Private maps are a great way of making it actionable.
For example, automakers are creating private map layers that tell their vehicles and drivers where automated driving is safe. Rural firefighters have mapped their own trails and tracks across public and private land so they can easily access the landscape to tackle wildfires. You can also create maps of factories, ports, mines or any other environment.
Once you have a navigable private map, routing and other services can be added on top to help your drivers and machine operators navigate complex environments. You can also connect your map to the HERE public map to enable true end-to-end visibility into your operations and supply chains. Journey and delivery times will become more accurate this way. The best part is that private map extensions and customizations are yours and you control how they're used and who sees them, be it to everyone, to your drivers, or just to authorized partners."
Do customers need a lot of geospatial expertise to create private maps?
"It certainly helps, but we want to simplify everything with a low-code development environment. So we've developed dedicated templates to help in every step of the way, from ingesting the data, to conflating it, to processing it, to publishing it. The idea is that you spend less time on the heavy lift and get quickly to the part where you use the map, as that's what will give you competitive advantage."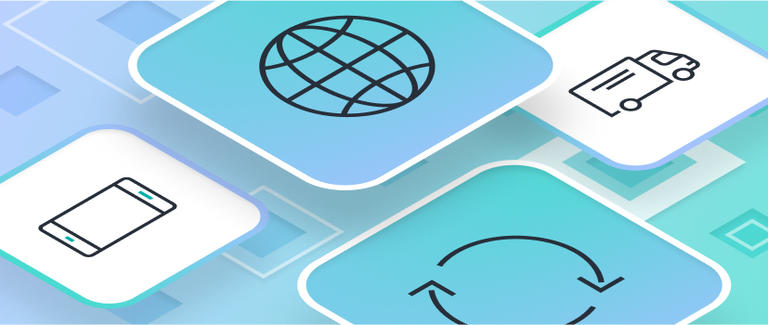 What is HERE's Map Object Model and why does it matter?
"When raw spatial data flows into the platform, we transform it into different categories of map content like speed limits, road geometry, place information, etc. Ever since the first digital maps, the challenge has been to make sure it all fits together. You might have overhead imagery, industrial lidar and road sensor observations all telling you what a road looks like, and you want to make sure these disparate sources are conflated into one consistent view. UniMap cracks this conundrum by using an extendible unified map content data model we developed called Map Object Model (MOM).
MOM semantically aligns different elements of the map, turning them into map layers that can fit seamlessly together with one another for different purposes. If you're an automaker, you might start by building a product with basic road information, then add things like live parking availability, electric charging points and high-definition lane information. You could then also layer on your own private map data, and MOM will make sure everything lines up."
How fresh is UniMap?
"Data is continuously updated and streamed. That is opposed to being processed and delivered in batches each month or quarter, which is typical in the industry, especially when serving automotive customers. In practice, UniMap enables changes detected in the physical reality to become visible on the map within 24 hours, while customers will now have anytime access to the map. This is a big leap forward for anyone building location data applications."
Does UniMap use AI in the map creation process? 
"Yes, AI and machine learning are used extensively. We have trained algorithms to transform spatial data into map form. If you feed UniMap with pictures, probe data, car camera feeds, lidar and IoT data, it will rapidly transform and conflate that data into an actionable, navigable digital map."
When is UniMap available?
"We launched UniMap at CES in January and we were proud to be recognized as one of the five main automotive innovations at CES by Gartner. UniMap is already producing map content, undergoing in-depth tests by several automakers in vehicles on the road and has gotten the go for production into the first new vehicles as of Q3. Additional selected customers are planned to go live towards the end of 2023 with a broader rollout planned for 2024."
Sign up for our newsletter
Why sign up:
Latest offers and discounts
Tailored content delivered weekly
Exclusive events
One click to unsubscribe