10 mapping blogs you should add to your reading list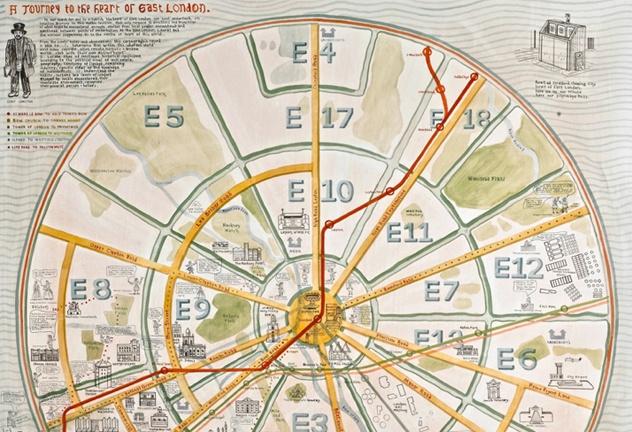 There are plenty of fascinating blogs you can enjoy if you're interested in maps, whether it's the technology itself that piques your interest, the artwork, history or different locations around the world.
Here are 10 mapping blogs that you should add to your reading list. As well as HERE Three Sixty, of course!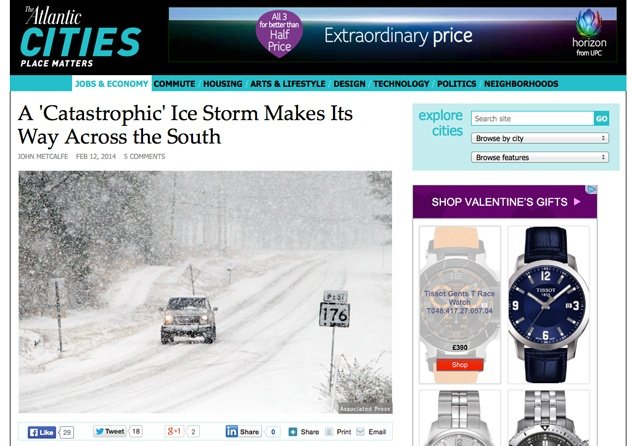 The Atlantic Cities blogs about far more than just mapping, providing a unique insight into what goes on in cities and neighbourhoods around the world, from politics and technology, to jobs and the economy.
With insane weather wreaking havoc around the world, from freezing storms in the US to flooding in the UK, none of the posts on The Atlantic Cities are more topical than this, an interesting look at what's currently going on in Washington D.C and across the Southern states of America.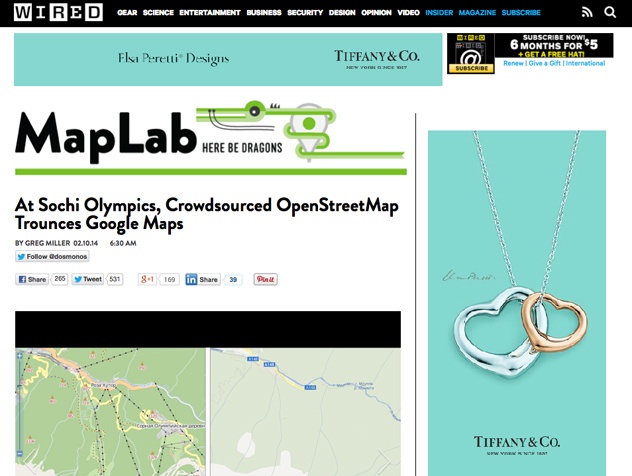 MapLab is Wired's own mapping-related blog, offering up interesting articles on anything map related. As with other Wired stories, MapLab articles are not just restricted to the maps or technology behind it, but features are as far ranging as maps the team wished existed, to the most beautiful maps, to ways of improving maps.
Ever wished the routes for public transit systems would be updated, stretching further afield and giving you the opportunity to hop on a train and jump off again right outside your work? MapLabs takes a look at a series of imaginary transit maps, which could shake up cities in the US.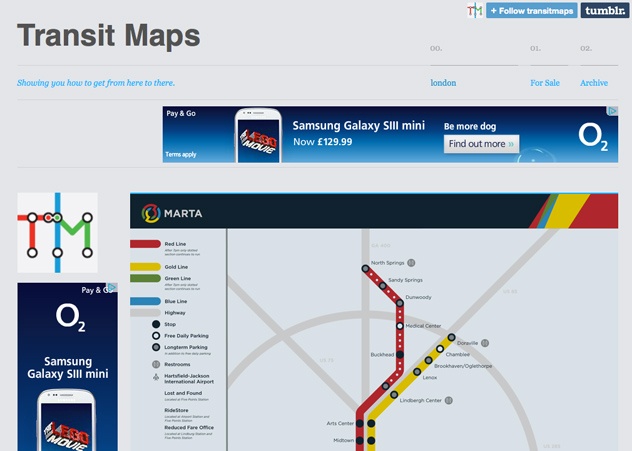 Getting to grips with transit systems around the world can be a nightmare, and although the maps themselves are often simple, they also tend to be laid out slightly differently, which can add to confusion. This lovely Tumblr blog provides information on public transit systems from around the world, with updates, related photographs and information, infographics, diagrams and a lot more.
Including a staggering 47 different transit maps, this amazing creation maps out all the existing and upcoming transit stations and routes in North America. We wouldn't want to navigate such a map on a daily basis due to the sheer number of locations, but it's great to see such attention to detail.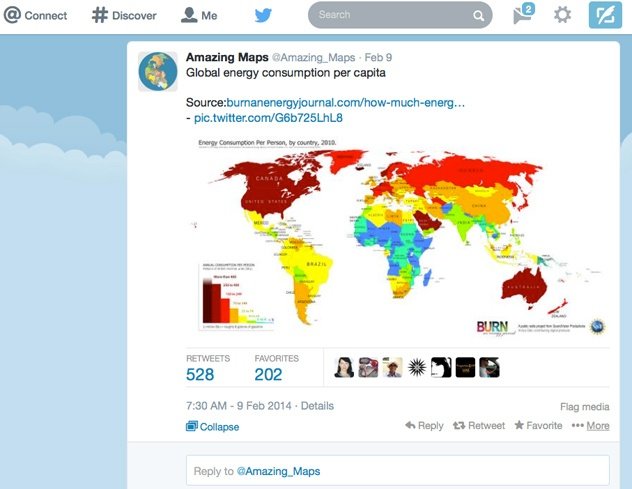 A Twitter page rather than a blog, @Amazing_Maps lives up to its name, bringing you some of the most stunning maps around. The content is truly eclectic, including everything from maps of the wolf population in Europe, to maps of countries with a ban on corporal punishment of children.
Energy consumption matters, with countries around the world trying their best to cut down in a bid to help reduce climate change. Check out this impressive energy consumption map from @Amazing_Maps.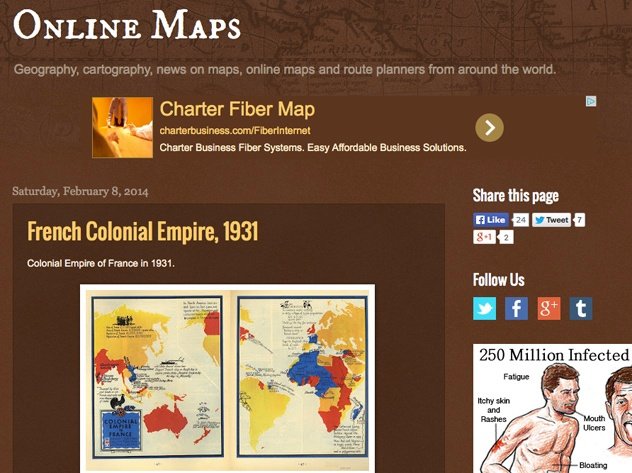 It's easy to see maps as tools to help make life easier, but Online Maps shows that they can offer a lot more. This website provides some fantastic images of older maps, with some truly lovely graphics and text, and it's great to get a reminder of the ancestry of modern maps.
Stretching back to 1931, this map of the Colonial Empire of France is more like artwork than a regular map, with accompanying text also offering a valuable insight into what was going on at the time.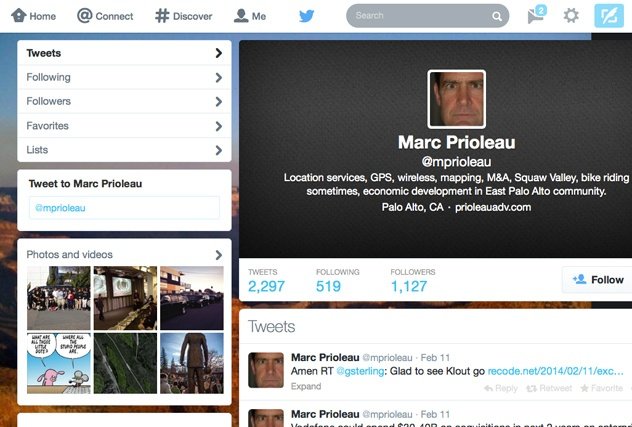 An expert when it comes to location services, Prioleau frequently tweets about what's going on in the mapping and location industry. He's worth following if you want to stay in the loop about the latest news and updates.
2014 is the year of the Connected Car, tweets Prioleau. With HERE driving the technology in the majority of connected cars, we couldn't agree more.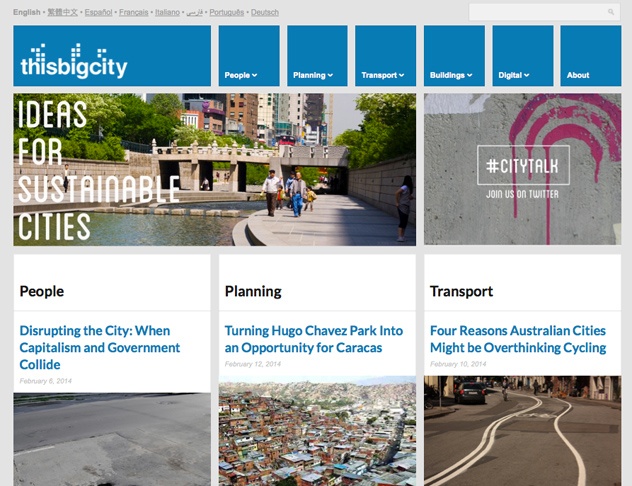 The environment is at the heart of This Big City, with the website exploring ways that cities around the world can achieve true sustainability. It's an interesting, varied website, and it's well worth a look to see how different countries and cities deal with the same problems.
This post explains new 3D solar mapping technology, with colour-coded maps helping communities to estimate the benefits of installing photovoltaic solar panels on their roofs.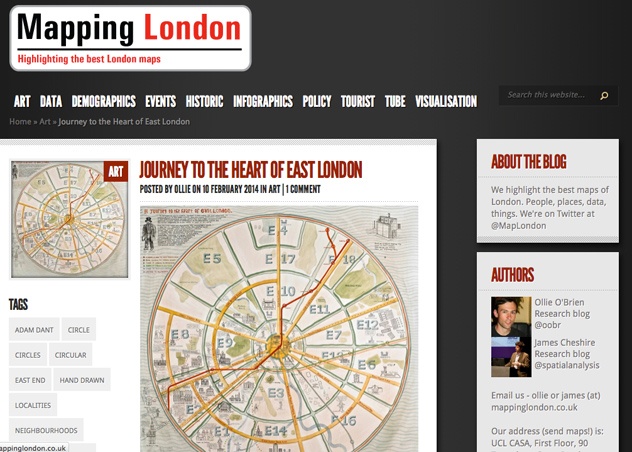 While most location sites cover mapping from all over the globe, Mapping London concentrates on one location only: London. The blog provides the best maps of London, which results in some stunning artwork and some ingenious images.
As Harry Beck demonstrated with the London Underground, a map can be laid out in lots of different ways yet still be incredibly effective. This circular map is an unusual take on things, and it's as much artwork as a tool to navigate with.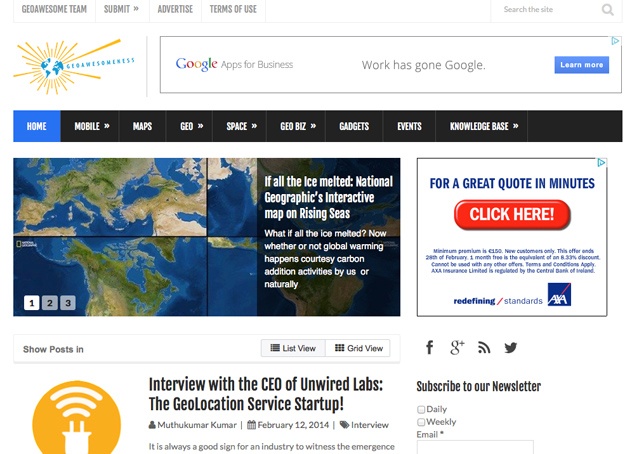 With a name like Geoawesomeness, this blog had to be good, and we're happy to say it delivers. The website is all about geospatial technology, providing a fascinating critique into what's going on in the location world. That can be anything from laser mapping to the exploration of Mars.
It's almost impossible not to love the sheer diversity of mapping, with technology making previously unthinkable things possible. Geoawesomeness highlights the potential for archaeology with LiDAR in this post.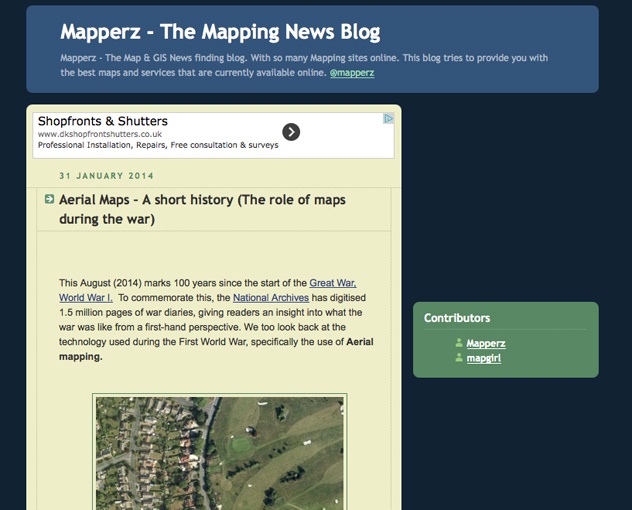 Mapperz sets out to provide you with the best online maps and services, making your life easier. That means you'll find lots of really useful maps, such as children-friendly places, bike routes and others, and the emphasis is more on usability than the technology behind it.
A lack of knowledge about routes can put many people off cycling in London. Have a look at this post to see just how easy it can be with the right mapping.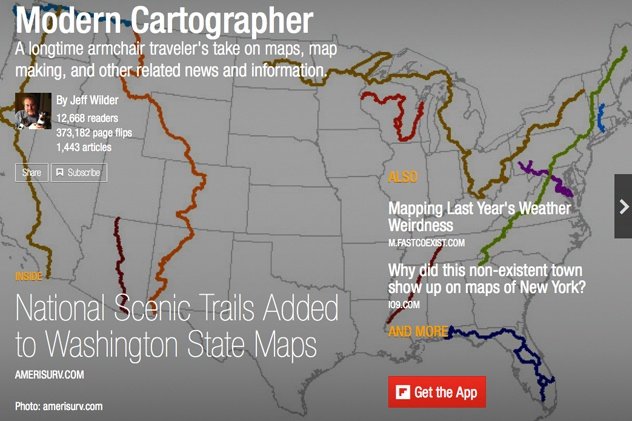 It's easy to love all the sites we've listed, but as an interactive flipboard magazine, Modern Cartographer should sit near the top of your list. This gorgeous creation provides some genuinely beautiful maps from around the world, highlighting weather fronts, climate change, scenic trials and carbon footprint maps, alongside a whole lot more.
Sign up for our newsletter
Why sign up:
Latest offers and discounts
Tailored content delivered weekly
Exclusive events
One click to unsubscribe