EV Infrastructure insights with HERE and SBD Automotive
HERE and SBD partner to provide an in-depth analysis of EV infrastructure in the US and Europe that covers supply, demand and consumer insights.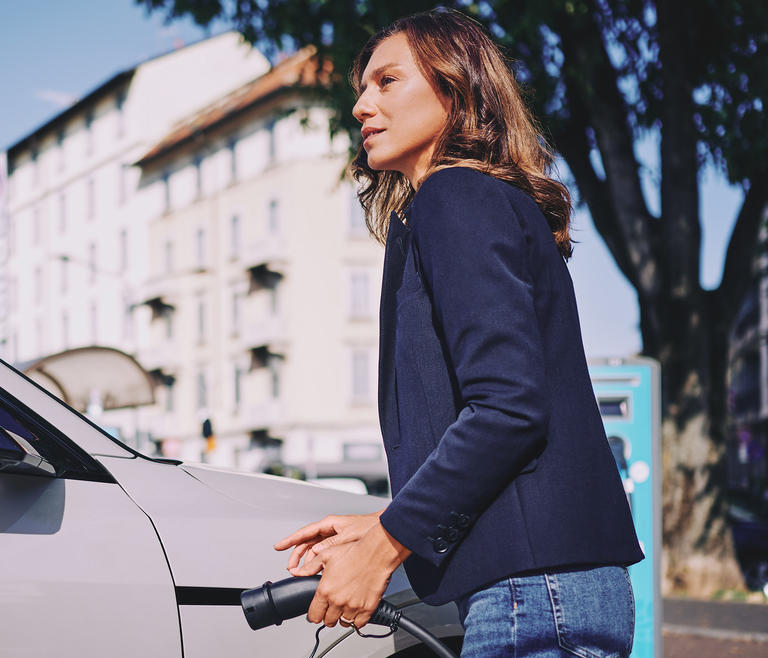 Paving the way for a sustainable EV ecosystem
The EV Index by HERE and SBD compares EV readiness state-by-state in the US and on a country level in Europe according to metrics that assess:
How far you must drive to find a charger – number of public EV chargers per road length.
How quickly you can charge – the average power capacity of public EV chargers.
The number of EVs on the road versus internal combustion engine (ICE) vehicles – EV fleet share.
Likelihood of finding an unoccupied charger – the ratio of registered EVs to public chargers.
EV Index rankings
The HERE-SBD Automotive EV Index highlights, since 2020, U.S. state-level and European country-level leaders and laggards based on various critical metrics, including the number of charging points (Electric Vehicle Supply Equipment (EVSE), vehicle registrations, geography, and road network length. The data has been weighted for the purpose of the ranking.
Key Findings:
U.S.
With an EV market share in 2022 of just over 7%, the U.S. as a whole should ideally have eight to nine EVs per public charger, with each state having its own ideal ratio based on several market maturity metrics.

As the market-leading state in the U.S., California's ideal ratio would be close to twelve EVs per charger. On the other hand, North Dakota, with a large land area and very small EV fleet size, would need to aim for closer to two EVs per charger.

One of the most important goals of the National Electric Vehicle Infrastructure (NEVI) program is to equip all regions to support inter-state travel and commerce. Thus, even though less densely populated states will struggle to achieve the same ratio of public chargers to EVs, major travel corridors will continue to be equipped with additional public charging infrastructure in the coming years through NEVI program funding, ideally enabling seamless electric mobility nationwide.
EU
Europe is a great example of how each country approaches charging infrastructure in a different way and exists at a different point in time in the maturity of its EV market.

The Netherlands is one of the most mature EV markets in Europe, having more than a decade of strong government support. This led to a proliferation of AC charging since DC charging had not yet been standardized. Meanwhile, Malta has very few DC chargers because, as a small island country, charging would rarely be necessary.

A key feature of the European Commission's infrastructure targets (AFIR) focuses on travel between EU countries, meaning that important travel and commerce corridors through countries with a low EV market penetration like Bulgaria will have a high density of chargers relative to registered EVs.
EV charging infrastructure development in the US and Europe 2020-2022
The interactive maps below provide geographical insights into the spread of EV charging infrastructure across the US and Europe. The map visualizations show the distribution of electric vehicles per charging point in each state, based on data from the HERE EV Charge Points API, the U.S. Department of Energy and the European Alternative Fuels Observatory. The charging infrastructure data is pulled from December 31st of 2020, 2021 and 2022.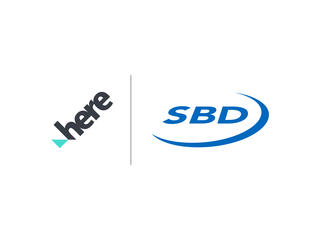 HERE and SBD analysis shows how much work needs to be done in order to usher in a fully electric mobility future.