Will congestion pricing be the new normal?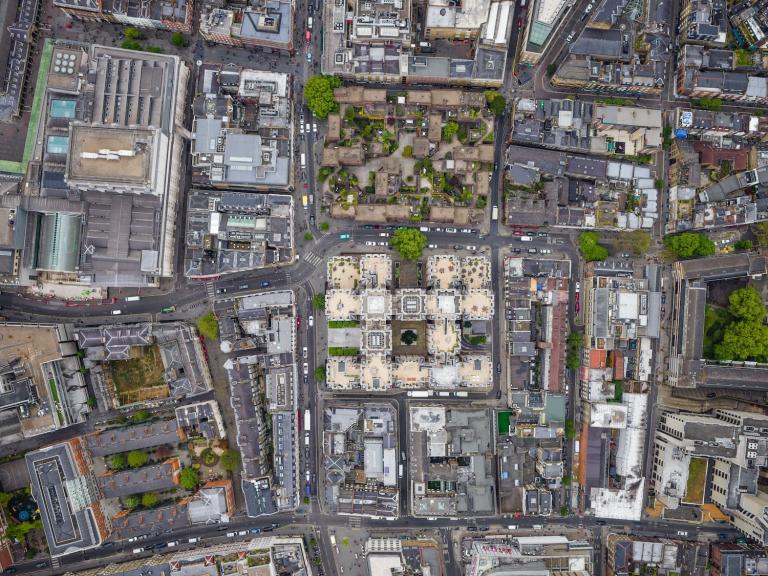 Congestion pricing is growing in popularity around the world. American cities are up next.
Congestion pricing consists of a system of tolls that charge vehicles driving within a specified area and/or time prone to high congestion. They typically exist in areas where there is an established public transportation system as a personal vehicle alternative. The main goals of such a system are to manage traffic, reduce congestion and improve air quality. The revenue gained from the congestion charge is generally used to fund public transportation and infrastructure improvements.
New York City is the first American city to approve a congestion pricing plan and it's expected to take effect in 2021. A charge would be applied to vehicles entering Manhattan below 60th Street during peak business hours. The fee for cars is expected to be $12 - $14 and for trucks, up to $25. About 717,000 vehicles are estimated to enter Manhattan's congestion charge zone per day. The revenue goal is $1 billion per year, which would be used to fund public transit maintenance and improvements after covering operation costs.
While New York is the first city in America to approve a congestion pricing plan, Singapore, London and Stockholm have been using various systems for years.
Singapore
Singapore's first congestion pricing plan was introduced in 1975. The Singapore Area Licensing Scheme (ALS) was the first successful congestion pricing system in the world. Singapore congestion pricing has since evolved into its current form, the Electronic Road Pricing (ERP) system. The ERP system, introduced in 1998, was a trailblazer, like its predecessor. It was the first system to use electronic toll collection for the use of congestion pricing.
With ERP, fees are issued when vehicles enter the designated congestion zone, Singapore's Central Area, during peak hours. The revenue generated goes to improving public transportation. The results of this initiative so far include: reduced congestion in the city despite an increase in car ownership, greater bus ridership, faster commuting (with less congestion, drivers aren't stuck in gridlock) and from 1998 to 2008 alone, a decrease in carbon dioxide emissions by 103 kilotons. Singapore's ERP system isn't slowing down and continues to evolve with plans to become satellite-based by 2020.
London
London's congestion charge began in 2003. The revenue from the congestion charge pays for the tolls themselves and the surplus must, by law, go into London's transport infrastructure. Over 15 years have since passed and the results show the number of personal vehicles driving into the congestion charge zone fell 39% between 2002 and 2014. Also, from 2000 to 2016, bicycling in Central London has increased 210%!
But the system still isn't perfect. Congestion rates have been creeping back up in London due to app-based ride sharing companies and taxis being previously excused from the charge, the exemption was revoked in December of 2018.
Stockholm
Congestion charges were implemented in Stockholm, Sweden in 2006, yet, unlike Singapore and London, Stockholm's congestion charge funds are being used for road construction and maintenance. The congestion pricing system was initially met with disdain in Stockholm, but those sentiments soon grew into nationwide support. After a noticeable reduction in rush hour congestion and a decrease in air pollution and traffic accidents, the congestion charge soon became favorable among Stockholm residents.
A case study out of the Centre for Transport Studies, Stockholm claims that what Swedish residents may have lost in the paying of congestion fees, they gained in the way of shorter commutes, more free time and more time to log hours at work.
What's next?
Cities with congestion pricing systems and those who are thinking about implementing them, will need to use location intelligence to ensure their plans are as successful as possible. Location technology can help cities determine the exact location a congestion charge zone would be most effective. Location-based data can also be used to determine the best strategy for collecting charges, monitoring the traffic flow, understanding infrastructure needs, maintenance and collecting overall data to better understand the congestion zones' effectiveness.
Many cities around the world are already enjoying reduced congestion, better air quality and more available funds for public transit. As congestion pricing systems are already in effect in Gothenburg, Sweden; Milan, Italy; Valletta, Malta; and Riga, Latvia congestion pricing systems are on track to becoming the new normal.
In America, congestion pricing is set to make its New York City debut in just a couple of years. With Seattle, Boston and Los Angeles currently exploring congestion pricing systems, it seems the question isn't will American cities adopt congestion pricing, but when.
Sign up for our newsletter
Why sign up:
Latest offers and discounts
Tailored content delivered weekly
Exclusive events
One click to unsubscribe