We are HERE: meet an autonomous vehicle whisperer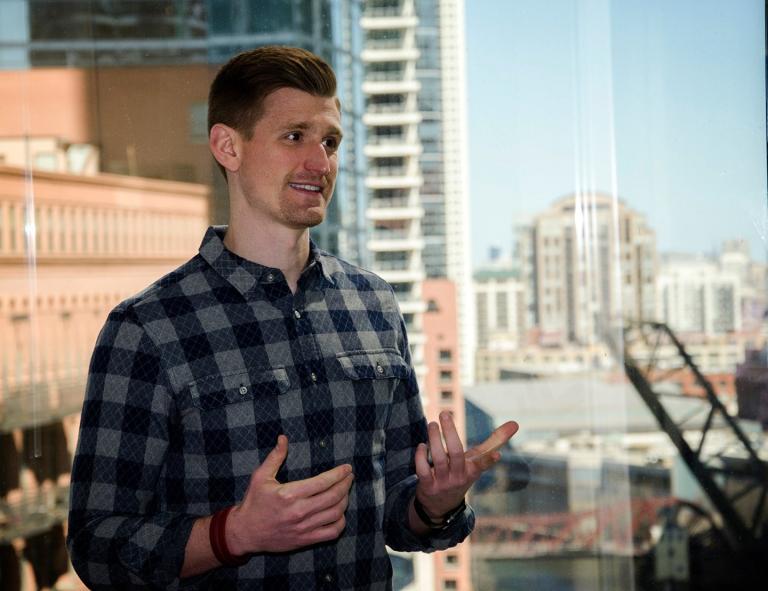 The concept of "self-driving" or autonomous vehicles is usually well-understood by most: there's a vehicle in motion, and a person inside may have limited, or no, involvement in that trip.
As we have outlined before, autonomous vehicles will require myriad partnerships to make them a reality – and the underlying technology and data they require are complex to say the least.
At HERE, we envision our HD Live Map and the Open Location Platform and as cornerstones for autonomous vehicles to send and receive the voluminous amount of data they require. Separately, these concepts are sometimes hard to explain – let alone together.
That's where someone like Product Marketing Manager Matt Preyss comes into play, explaining - to audiences of varying sophistication – our plan to enable an entire ecosystem for autonomous vehicles.
As a member of the HERE Automotive Product Marketing team, Matt's day-to-day work ranges from complex tasks like explaining HERE's vision of the autonomous vehicle ecosystem to potential partners, down to elementary tasks such as outlining the various tiers of vehicle autonomy as defined by the Society of Automotive Engineers.
These are no small tasks, especially when sharing the company's view to audiences that may not yet appreciate the stark differences between an "infotainment" map and one for autonomous vehicles, like the HERE HD Live Map.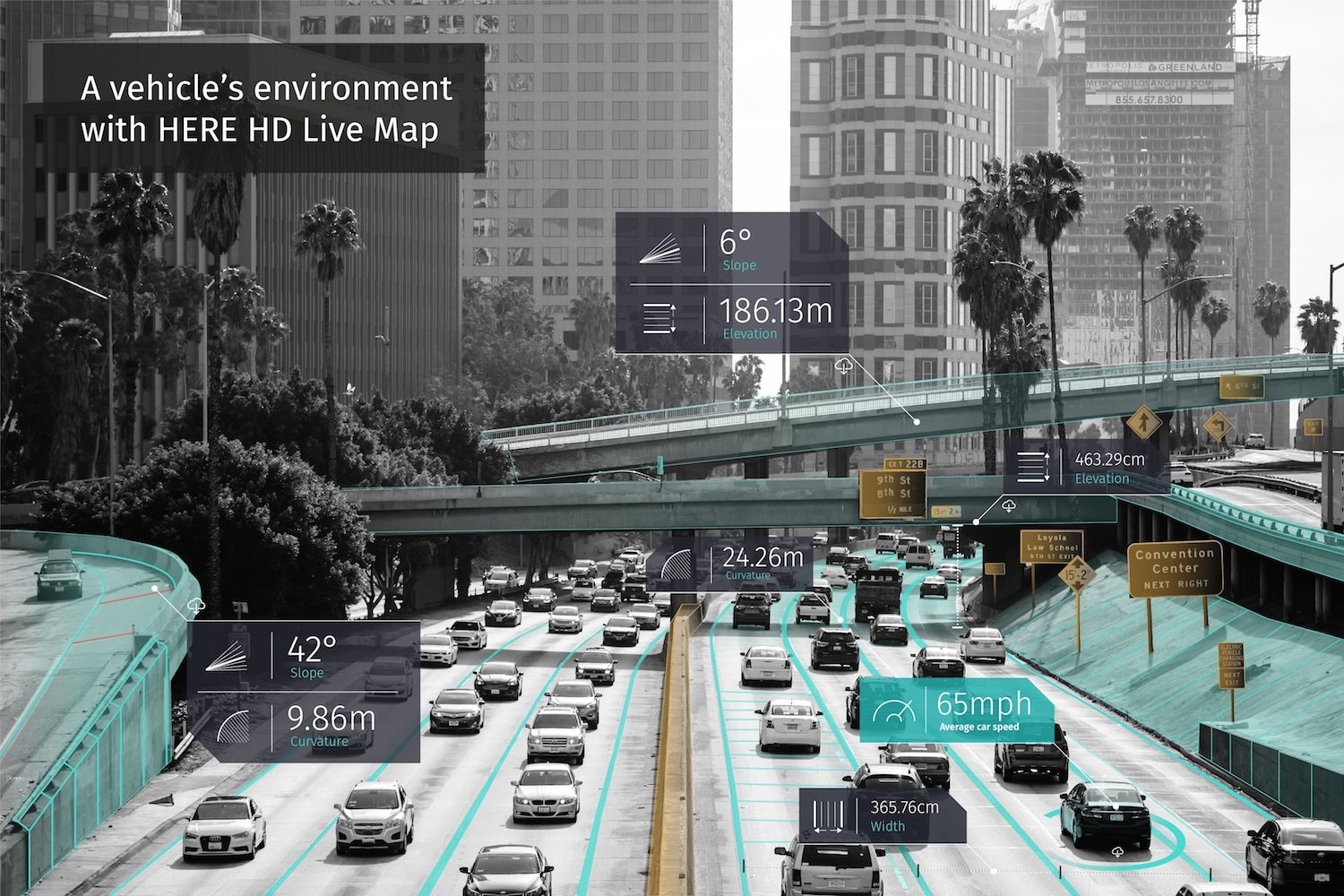 "A big portion of what I do is to explain the key map features that autonomous vehicles require," Matt says. "And depending on the audience I'm addressing, I might be outlining these differences for the first time – at conferences/trade shows, writing technical white papers or position papers, briefing meetings and more. That requires some on-the-fly versatility on my part: I sometimes need to put things in terms my grandmother would understand, or shift into 'tech' mode when speaking to highly specialized vehicle engineers -- sometimes at the drop of a hat."
Telling the same story might seem tedious, but not to Matt. "There's so much happening in this space, from the technology impact to the economic impact of the market, and I find that really exciting," he says. "Digging deep and understanding the ecosystem is critical, so that I can help our product development strategy at HERE ensuring we're up-to-date on the ever-shifting landscape of vehicle manufacturers, chipmakers, technology companies and component suppliers. I have to make sure our strategy, market positioning and materials reflects the current state of affairs at any given point in time…otherwise we'll find ourselves behind the parade.
Matt's extensive history with the company provided a unique perspective on the enormity of HD data – including the intensive process needed to collect, store and transmit it.
"When I first started at HERE almost five years ago, we were given an overview of our mobile data collection fleet vehicles. I saw, first-hand, what it takes to map the road networks globally and the amount of data that entails and why this data is important. And now we're looking at how to do it in near real time to support autonomous vehicles, so I can speak, credibly, on the data needs of autonomous vehicles."
"I really love what I'm doing," he concludes. "It's a unique opportunity and I'm fortunate to be playing a role in a fascinating industry."
Sign up for our newsletter
Why sign up:
Latest offers and discounts
Tailored content delivered weekly
Exclusive events
One click to unsubscribe