Can Uber disrupt the Transport & Logistics industry and empower shippers?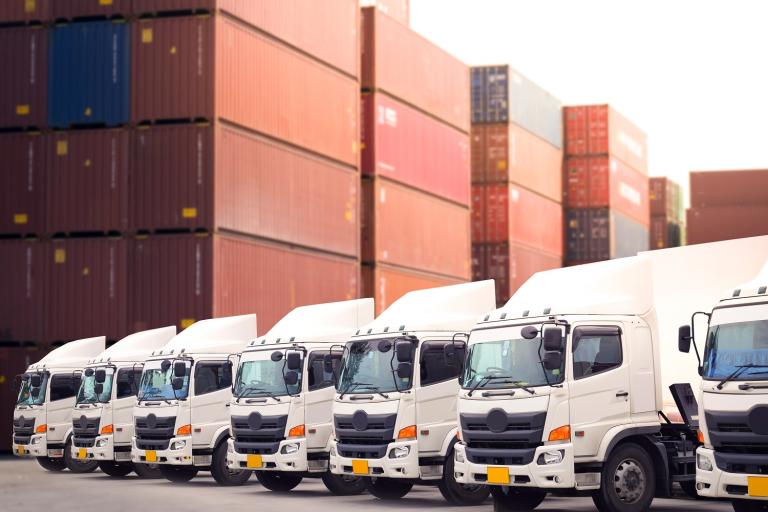 Since launch Uber Freight has become popular with truckers looking to take control of their working lives, but can it help the wider industry become more efficient?
A fleet manager needs to ship cargo from one place to the other in the quickest, safest and most cost-effective way. Given variability of working against the weather, road conditions and the shifting priorities and reliability of customers, that's a tough ask.
Technology that provides certainty or clarity can make a significant difference to service quality. We already help maximize fleet utilization with a rich portfolio of map data and location services to support critical fleet operations, but is there something else that could help fleet managers increase efficiency further while dealing with one of their bigger challenges - attracting and retaining drivers?
Could Uber Freight be the answer?
What is Uber Freight?
The service launched in 2017 to match truckers with shipments in much the same way as normal Uber matches drivers to those needing a ride. The aim was to give truckers greater control over their work and to help them avoid unnecessary and costly delays and uncertainty.
Now, Uber Freight is used in 48 states across the US, the Netherlands and Germany. In the US, more than half a million truckers use the app.
Want to bypass the middleman?
Typically, companies use freight brokerage firms to connect with shippers. What Uber Freight does is to miss out the middleman and connect businesses directly to truck drivers and shipping firms.
In effect, the technology acts as a fast and efficient broker. It's also bringing digitization into a sector that still lags behind others in terms of technical advancement.
In fact, Uber Freight recently launched a desktop version to make it easier for larger shipping businesses to use the service to connect drivers to jobs.
How about a bigger slice of shipping revenue?
The Uber model is to place growth above profitability in the short-term. One of the ways it encourages individual truckers and shipping firms to use its technology is to pass on to them a greater percentage of the shipping fee.
According to Morgan Stanley, Uber Freight passes 99% of revenue to trucking companies undercutting the industry average of 80-85% as it looks to grow share.
Could it help you recruit drivers?
When it comes to drivers, shipping businesses can be presented with numerous challenges, but perhaps chief amongst them is availability. Despite having more than 3m truckers on the road in the US, the demand for shipping caused by ecommerce means driver shortages grow ever bigger.
According to the American Trucking Associations, driver shortage in 2018 stood at more than 60,000 with an expectation that this could grow to 160,000 in a decade. Not only is there a driver shortage, the average trucker is now 55 years old.
Perhaps, however, Uber Freight could help shippers encourage more and younger people into the industry by incentivizing the job with a range of different benefits:
Gives control back to drivers/shippers to select jobs they want
Help drivers spend more of their time on the road (and earning income)
Offers certainty on when and where drivers are going – and preferred routes
Enables drivers/shippers to know the cargo and payment fee upfront
Allows drivers to rate facilities and waiting times at pick-up and drop-off business
Uber Freight Plus loyalty program helps reduce overheads with discounts on fuel, health insurance, used trucks and others bills
How will new technology impact the Transport and Logistics sector?
Uber Freight is just one of several technology organizations moving into the Transport & Logistics industry with the aim of creating widespread digitization. And the potential is huge. In the US, the trucking business was worth $796.7 bn in 2018, which means a lot of opportunity for creating greater efficiency.
If you'd like to find out more about how we support T&L organizations, please click here. Alternatively, you can read more about how technology is shaping the sector here.
Sign up for our newsletter
Why sign up:
Latest offers and discounts
Tailored content delivered weekly
Exclusive events
One click to unsubscribe