Too many cars in congested cities is changing the commuter attitude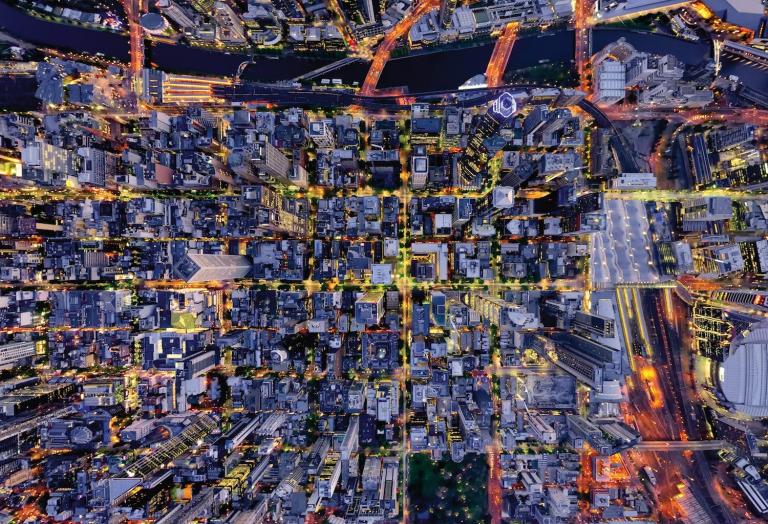 Feeling the squeeze of increasing traffic congestion? You're not alone. New research commissioned by HERE Technologies has uncovered Australian commuter attitudes and behaviours around transport are changing as a result of our cities' clogged arteries.
Some Australians are opting to use public transport more often; others are adjusting their office hours in order to spend less time on the roads; and more still are looking into alternate modes of transport.
It's not just about getting to work before the boss arrives or dropping the kids at school on time. Traffic congestion impacts people's happiness, where they choose to live, how productive we are as a society and the success of our economy. But our roads are already reaching capacity with the weight of population growth and the increasing footprint of Australia's major cities.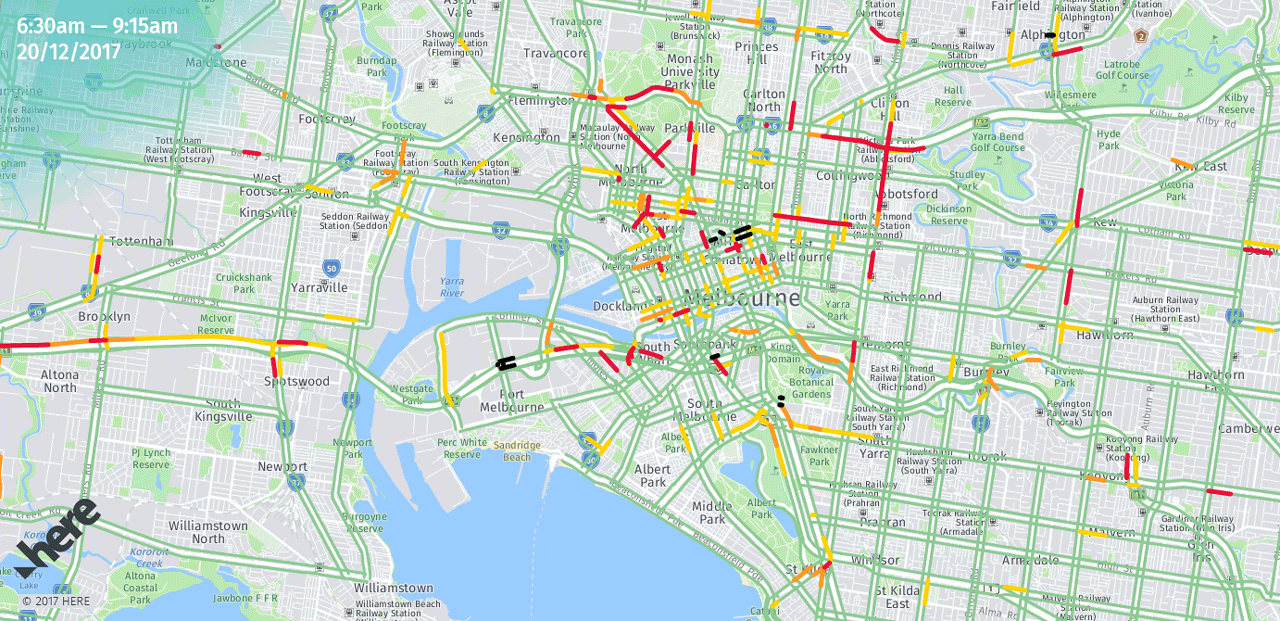 Despite the public and private sector's best efforts to compensate by increasing the capacity of road networks, provide greater availability of transport options and renewed investment in public transport and cycling infrastructure, it's clear that a future of four wheels per person is completely unsustainable.
In fact, according to the latest Census data, Australian's have on average 1.8 cars per household – that's more than one car per person in the average Australian home – and the number of vehicles on the road is ever increasing. Without adequate action, traffic congestion could cost Australia more than $50bn by 2031.
At HERE, we've monitored the intrinsically linked increase in traffic congestion and adoption of multi-modal transport in Australian cities over recent years – not only through commuter research, but our bank of historic location data. As the leading provider of location technology to cities, transport authorities and on-demand service providers, we know that by pooling location data, governments, industries and businesses can create the infrastructure needed to support the evolution of our transportation systems and future city planning.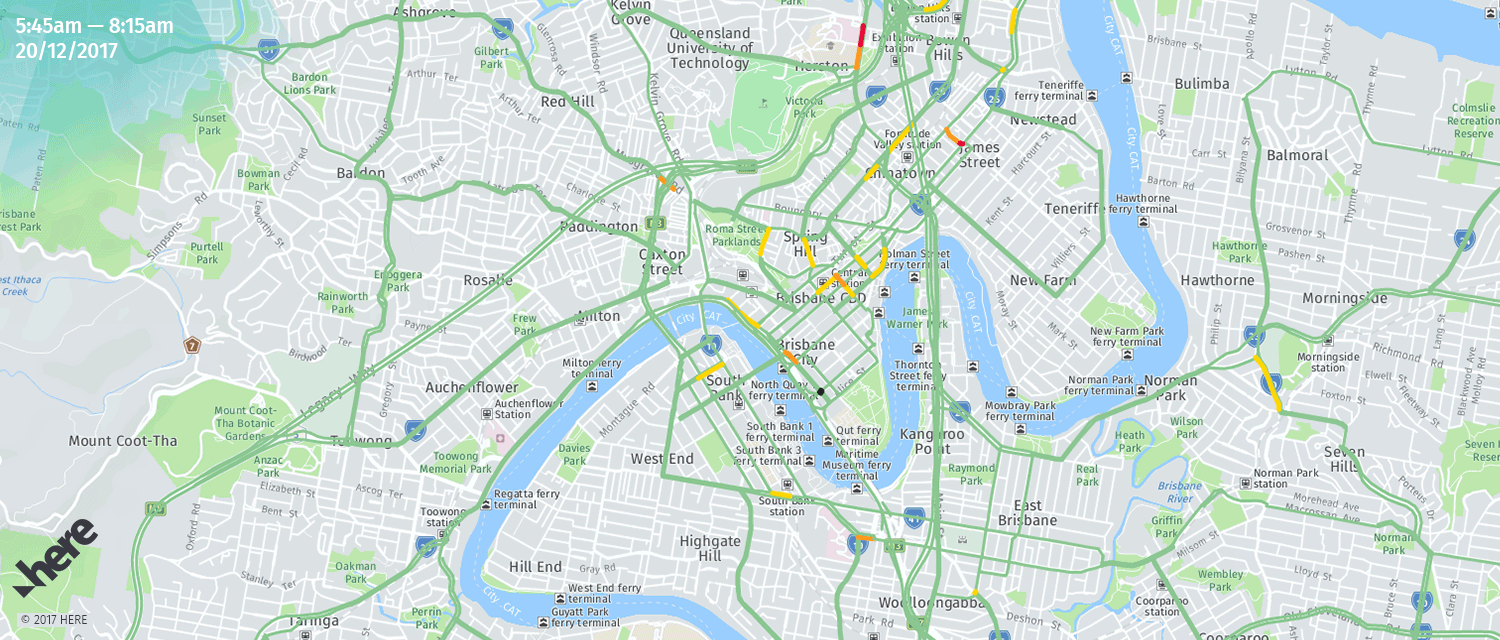 Without this data at hand, we can't truly understand the issues at play, and consequently implement holistic solutions to ease the proverbial jam. Furthermore, giving commuters access to this real-time data empowers them to make more informed transport choices.
This latest research project surveyed 1,260 Australians (aged 18+) hailing from a radius of max 50km from Australia's five largest city centres (Melbourne, Sydney, Brisbane, Perth and Adelaide) to gather insights on: how congestion impacted commuter transport choices; the changes commuters are willing to make to relieve congestion; and what's holding them back from changing their habits. Additional analysis was conducted using HERE's historical traffic data and real-time route planning technology.
The results showed that among a myriad of hindrances, the majority of Australians are open to change – to varying extents and with a variety of hesitations in mind. To help understand and guide authoritative perspectives on the road forward, this paper explores the world of the Australian commuter, how they currently get around, and how the future is shaping up.
Read the full write-up of our findings.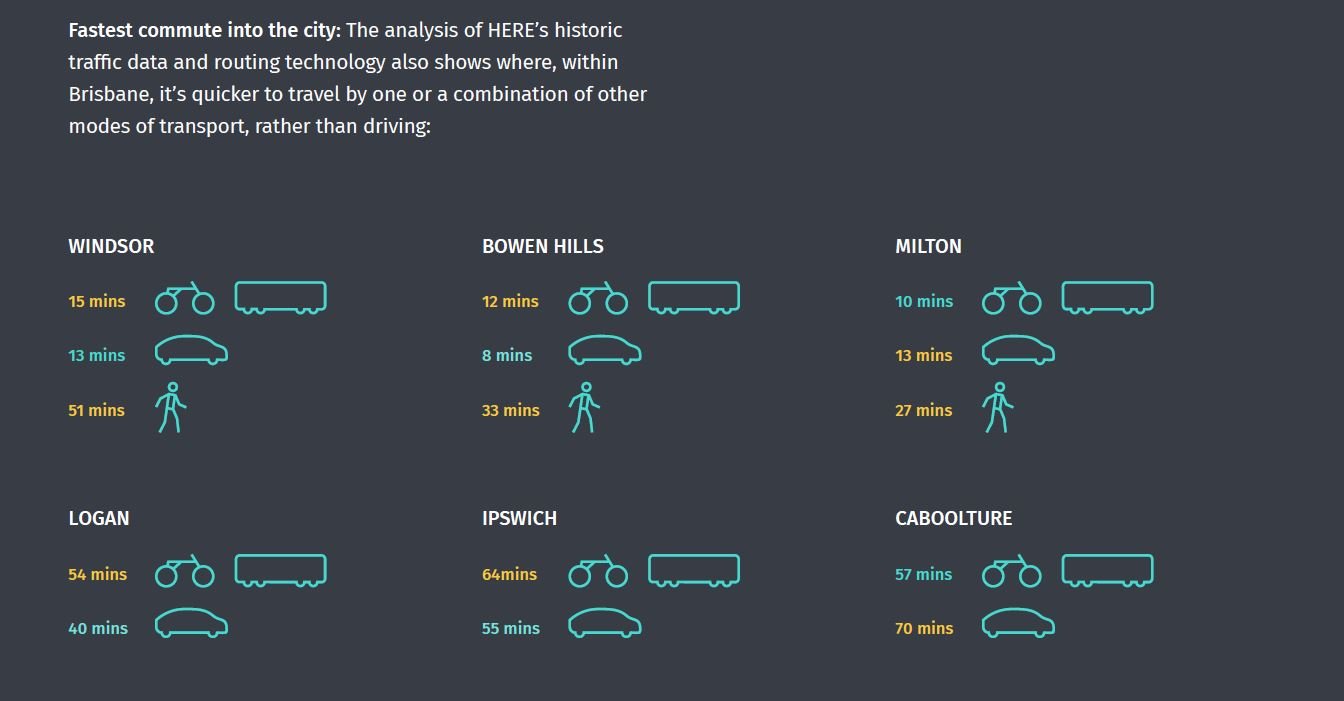 Sign up for our newsletter
Why sign up:
Latest offers and discounts
Tailored content delivered weekly
Exclusive events
One click to unsubscribe