This mobile app modernizes your carpool commute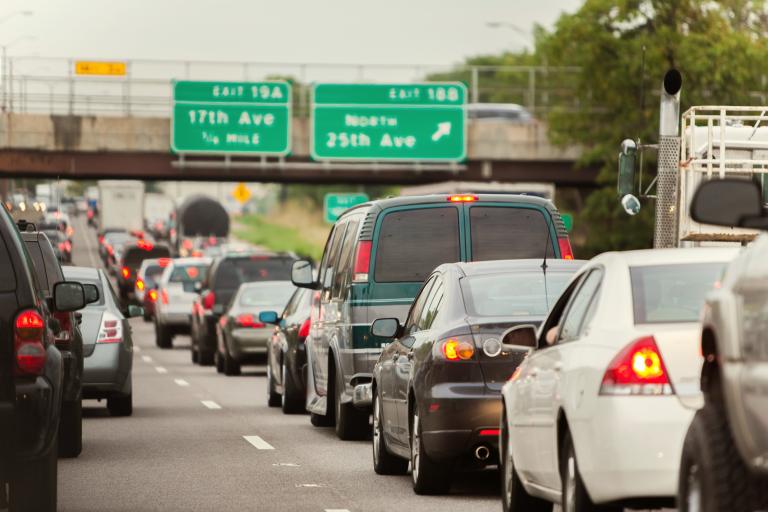 There are two critical problems related to solving our cities' biggest sustainability issues. The first is how we move people and goods around as efficiently as possible. The second is how to keep a city moving while also reducing CO2 emissions.
HERE and SAP have partnered on a solution that tackles both obstacles, as we share the common goal of bringing digital transformation to the world.
The TwoGo by SAP mobile application—powered with HERE location intelligence — is a smart solution for businesses, government institutions and cities that can make a huge impact on local roads and environment. It updates the office carpool experience and simplifies ride-sharing coordination by placing that simplicity directly into the hands of a company's employees, customers or a city's transportation authority.
How it works
In the past, a carpool may have been organized by a single individual, whereas now we have a purpose-built experience directed at company-wide corporate responsibility.
With the TwoGo app, the decades-old concept of workplace carpooling is brought into the present. No longer are there uncertainties about how to organize a carpool, who will participate, what are the timings, what the best routes are, etc. Attempting to lead that effort at the group level is time-consuming enough, much less organizing it at a corporate level.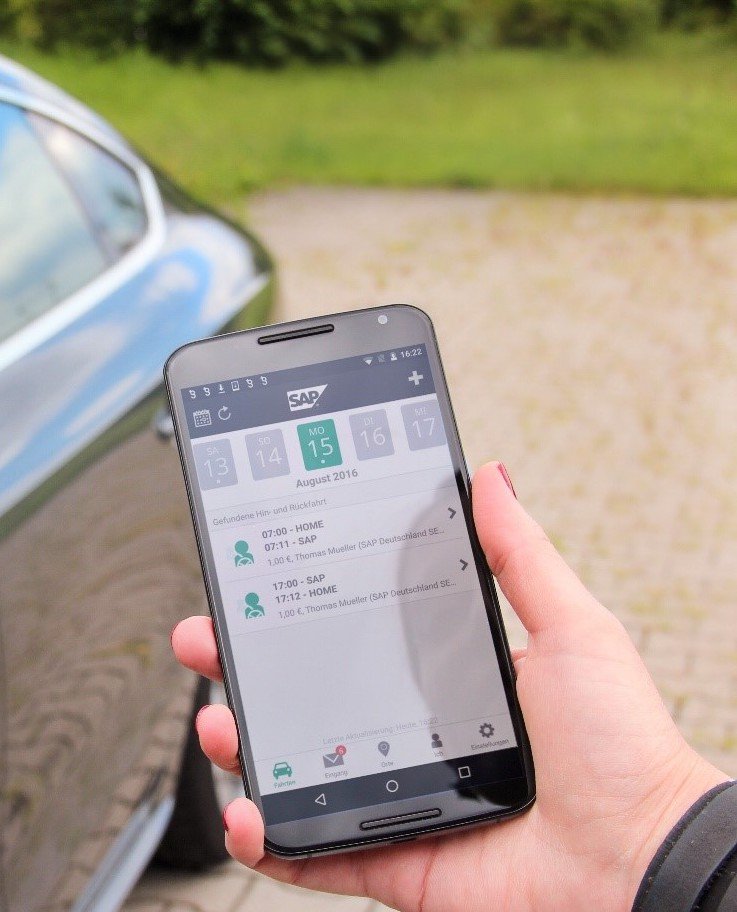 When companies like adidas, Amazon, Reebok, Puma and many more commit to using the TwoGo app, all of those challenges are overcome, and it's an endorsement of an enterprise's commitment to social and environmental improvement.
To begin, the carpool is no longer limited to two or three well-meaning employees that may live in close proximity. Rather, the entirety of the company  — ie, the thousands of employees that work at the same corporate headquarters, manufacturing facility, or large-scale complex — can easily participate.
In practice, a number of colleagues may have similar routes to work, and/or similar working hours. One person may have a company car, and another might have a personally owned vehicle. Some people may live in the same neighborhood while others may live in proximity to the route of another vehicle.
It doesn't make sense to put four cars on the road to individually get these colleagues to work if they're all heading to the same place at roughly the same time. By putting these four commuters together, the positive impact becomes clear. Individual CO2 emissions are cut by more than half, and the congestion on the roadways is reduced by 75%. As a bonus, the reduction in roadway congestion further reduces CO2 from other vehicles.
Now consider that impact at the scale of thousands of employees moving to the same location.
How HERE helps
Leveraging routing technology from HERE, the TwoGo by SAP app locates groups of riders and calculates the best route possible to collect and commute to work while taking traffic and road conditions into account. For those occasions when the best option is public transportation, the app uses HERE Mobility solutions, which understand the real-time data of public transport.
The app is fertile ground for entities beyond private companies; anyone organizing a large number of commuters can leverage this solution. Government offices can take advantage of the same system to bring employees to and from the workplace. Even a city transit authority could use the system to deploy vehicles to neighborhoods that are underserviced by rail or fixed route buses.
Solutions like this application improve inclusion and mobility. Whether the best route to work is by a ride-share, or by a city bus, the application brings every neighborhood together, and does so via all the transit methods available. Lastly, by providing TwoGo as a secure option at the enterprise level, we're enabling companies and their employees to create a massive reduction in CO2 emissions and roadway traffic.
Sign up for our newsletter
Why sign up:
Latest offers and discounts
Tailored content delivered weekly
Exclusive events
One click to unsubscribe