Next: a car that looks around corners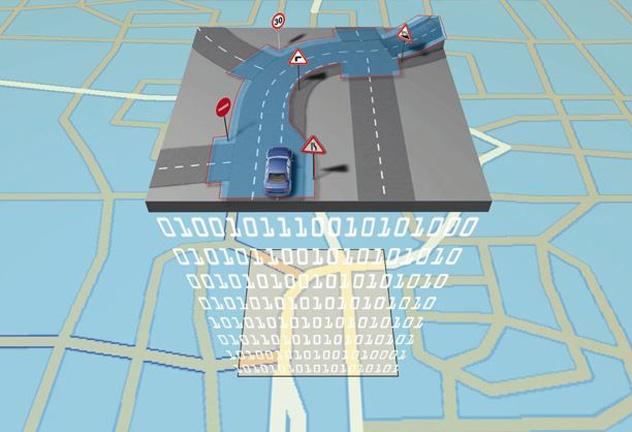 Today we are happy to announce that HERE is deepening its longstanding cooperation with Continental to put connected vehicles on the road now and in the future. 
Based on map technology and location cloud assets from HERE and automotive system expertise from Continental, we are helping Continental create an end-to-end connected Electronic Horizon platform for car and truck manufacturers worldwide.
This work is a first evolution of current automotive technologies, but it will help to pave the way for future Automated Driving functionalities and Intelligent Transportation Systems.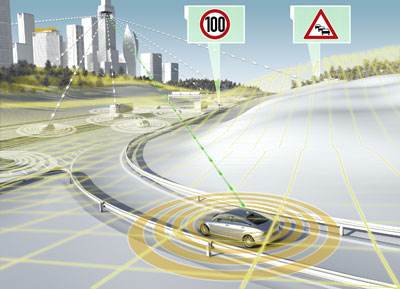 This work is the latest fruit of what we have been explaining for several months. We have a vision of connected and self-driving cars and we have been bringing that vision to life with solutions like HERE Auto and through multiple partnerships.
Continental's Electronic Horizon
Imagine a car that can continuously determine its position on the road to within 10-20 centimetres. Imagine a car that is able to comfortably and automatically react to dynamic circumstances, such as changing speed limits, no passing signs and the dynamic opening/closing of lanes. This isn't your imagination anymore, it could be coming to your next car thanks to HERE and Continental.
It's a new technology that will radically change lives of drivers every day. They can choose when to leave driving to the car so they can focus on other things making their rides more comfortable and efficient. Even more importantly, it will keep drivers safe by allowing the car to react faster than human drivers in potentially dangerous situations.
Of course, highly precise and rapidly updated maps are essential to make this a reality. Only maps with information such as lane markings, speed limit changes, no passing signs and other detailed road geometry can be used to build enhanced anticipatory driving.
As Ogi Redzic, Vice President Connected Driving, says, "HERE is uniquely positioned to provide the highly accurate and always-fresh 3D maps and cloud services required to enable such an experience". To build our maps we use the industry's most advanced map collection tools such as LiDAR technology and rich data analytics.
Highly Automated and Eco-driving
 Precise maps, combined with in-car connectivity, creates endless possibilities. For example, with an exact picture of the road, a hybrid car will be able to more efficiently switch between electricity and gas. Car manufacturers will be able to reduce their vehicles' CO2-footprint by at least two grams per kilometre.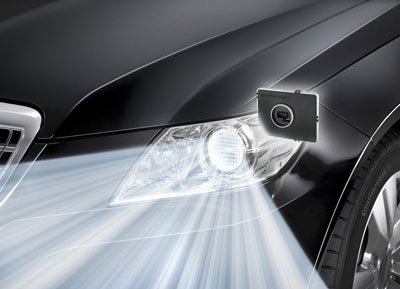 In addition, exact map data and real time information will make the driving experience more enjoyable and safe by providing useful information about road congestion so that drivers can predetermine alternate routes, as well as a way to adapt LED headlight functions to the road ahead.
Last, but not least, this solution is paving the road for an even more exciting future where Highly Automated Driving is part of everyday life starting by latest 2020. And Automated Driving is just one of the many aspects of Intelligent Transportations Systems that we're making possible with Continental.
The car is evolving rapidly: from automated parallel parking to enhanced anticipatory driving to autonomous driving.
How would you like automated or even intelligent systems improve your everyday driving experience?
Sign up for our newsletter
Why sign up:
Latest offers and discounts
Tailored content delivered weekly
Exclusive events
One click to unsubscribe