Mastercard and HERE power a ride to a more connected world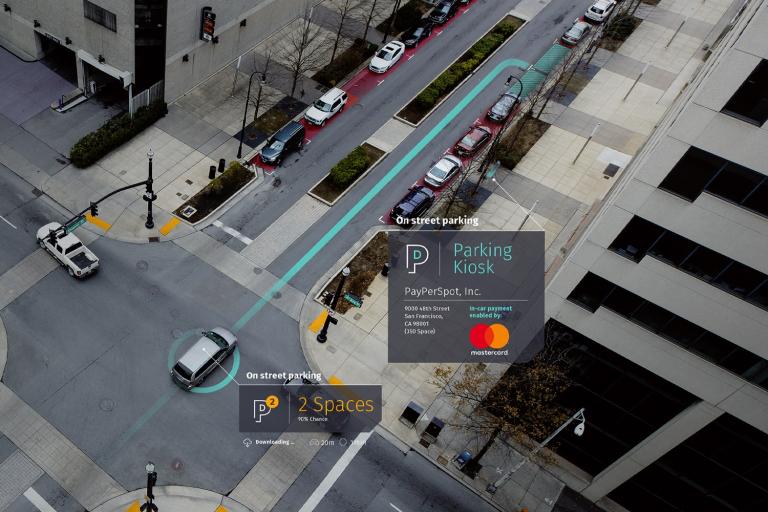 Mastercard and HERE will jointly explore how to deliver more connected experiences for people on the move. We aim to harness our respective digital payment and mapping technologies to take friction out of our increasingly mobile world. By combining our expertise and reach, we have the opportunity to advance connected commerce in an innovative, informed, and secure way.
More people than ever are moving between different places and shifting between devices. As a result, service providers need to work together to create experiences that put people, not things, at the center. As an example, drivers want to make purchases from the convenience of their car's dashboard, but also businesses want to interact with their visitors in real-time.

Whether mobility and logistics providers, cities and tourism authorities, retail brands or financial institutions – all these players want to be able to serve up information that is most relevant to a given time, location and customer. Besides connected vehicle payments, we want to explore ideal use cases with Mastercard in areas such as mobility-as-a-service (MaaS), supply chain logistics and location-based offerings. Solutions for these use cases will leverage data analytics capabilities from both companies, including the HERE Open Location Platform.
Together with Mastercard, we intend to shape the next generation of connected vehicle services. By combining the power of two ubiquitous platforms that are both built on interoperable standards, we aim to enable a more seamless user journey – from immersive discovery, personalized and informed choice through to secure check-out, loyalty and rewards.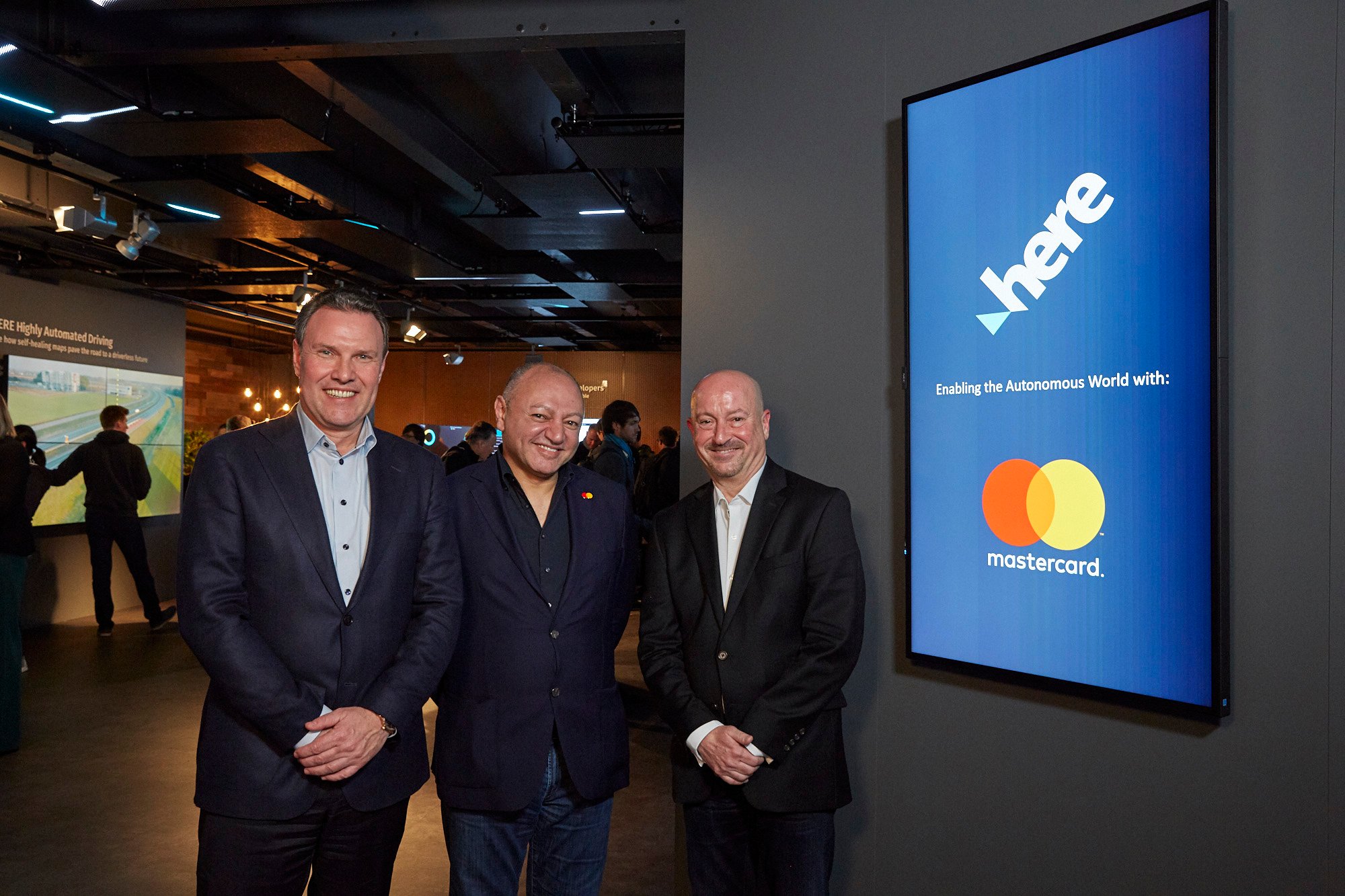 Edzard Overbeek, HaNY F
Under the agreement, HERE is also joining City Possible, an initiative launched by Mastercard to foster new forms of collaboration between the private and the public sector for more inclusive and more sustainable urban development.



Sign up for our newsletter
Why sign up:
Latest offers and discounts
Tailored content delivered weekly
Exclusive events
One click to unsubscribe