Australia's precise 3D maps will use HERE technology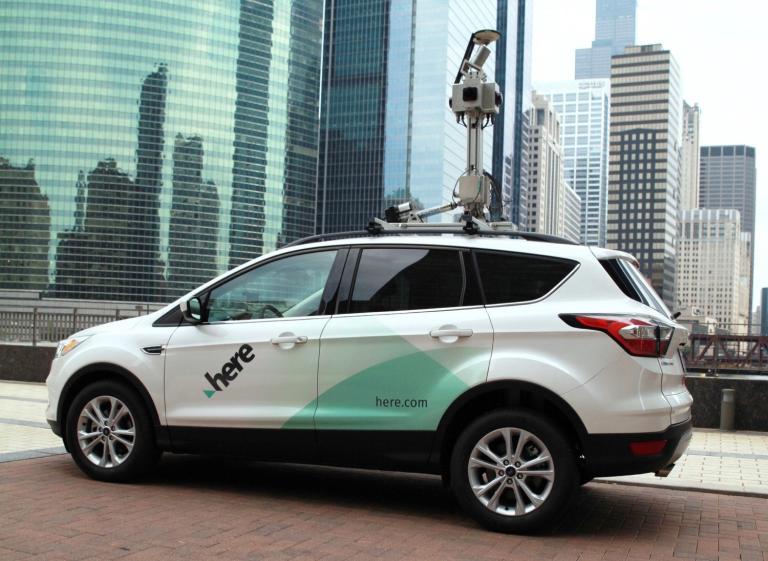 Australia is working on mapping a full continent of roadways in high definition using a first-of-its-kind Satellite-Based Augment System (SBAS).
Sensor vehicles make this task much easier. Equipped with radar, sonar, LiDAR, 360 cameras and GPS, these vehicles capture vast amounts of data about the roadways from the car's perspective.  But, the weakness of this approach is GPS. The data that sensor cars collect is precise, but the exact coordinates of each point of data capture can be as much as 30 feet off – not precise enough for autonomous vehicles.
The answer lies in adding Satellite-Based Augmentation Systems (SBAS) to the mix. For the first time anywhere in the world, Australia is transmitting second generation SBAS signals, using Precise Point Positioning corrections to automatically correct location data that enables autonomous cars and vehicles on the roadways anywhere in the country – reigning in the accuracy from 10 meters, to 10 centimeters.
The trial of this system is part of a partnership with HERE and the Australia and New Zealand Cooperative Research Centre for Spatial Information.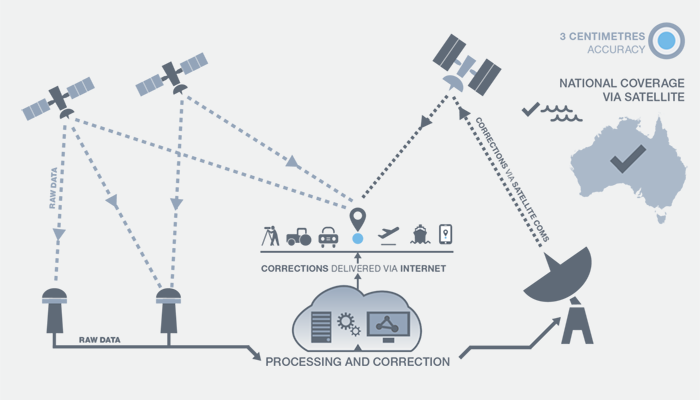 Australia sees the future in Autonomous services, but their goals are intelligently paced out. Enabling self-driving cars to navigate through the whole of their country is the long goal. Near-term, Australian drivers will be receiving reliable information to efficiently navigate, as well as support for enhanced vehicle operations and Advanced Driver Assistance Systems (ADAS).
Businesses and organisations from ten industry sectors including agriculture, aviation, construction, consumer, maritime, rail, road, resources, spatial and utilities will also participate, with over 30 specific projects anticipated.
The trial is intended to test the performance of the technology directly across industries; current industry-specific requirements and how they interact with the technology, and future industry-specific innovations that may leverage the technology. The outcome of the trial will in part determine if Australia and New Zealand should develop an operational SBAS.
We're excited to continue to bring improved transport to market with Australia, New Zealand, and we're looking forward to enabling precision driving for drivers and autonomous vehicles across the country.
Sign up for our newsletter
Why sign up:
Latest offers and discounts
Tailored content delivered weekly
Exclusive events
One click to unsubscribe