In-depth trials provide our ticket to autonomous public transport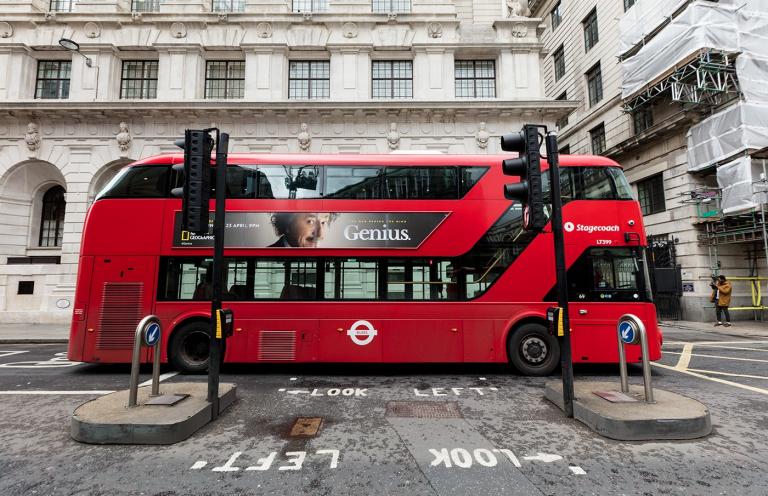 From navigating journeys to winning the trust of the masses, we're delving into the journey that lies ahead for autonomous public transport.
Everywhere from Singapore to São Paulo and Kuala Lumpur to Istanbul, autonomous public transit is proving itself a global phenomenon that's taken to the rails like a duck to water. Out of the world's current autonomous offerings, trains are undoubtedly the most commonplace and understandably – thanks to greater familiarity – the most trusted.
If you're wondering when other autonomous vehicles will be added to the world's transit timetables, they're already here – albeit on a much smaller scale. When it comes to autonomous buses, there have been a number of pilots and advancements recently: Sydney is testing its first fleet of autonomous buses in a controlled parkland setting with both public and private partner support; Taipei locals have been getting around in a 1km stretch of downtown onboard their EZ10 level four autonomous buses for the last six months; and Las Vegas just wrapped up a year pilot program, becoming the first city in the U.S. to put the new technology on public streets and serving around 25,000 passengers in the process.
Around the world there's now a high-level of interest in this particular mobility technology, especially in private precincts like business parks, residential developments, airports and universities, all of which are interested in a safe transport service without the cost of drivers.
All the buzz aside, autonomous bus technology is still maturing and working to figure out its place in the transport system, with regulation being a major factor in its future success. In many cases, autonomous bus trials have blurred the lines between public and private mobility, and we're yet to see how this public-private partnership will play out. One of the defining questions in this challenge is answering whether this new form of mobility is completing or competing with current public transport options.
There is no doubt that the benefits of perfecting and rolling out this technology are high – from environmental factors to the increased productivity automation offers its passengers who may otherwise be walking or driving. Research about autonomous systems' safety and simulation tools for city planning will provide a better understanding and acceptance among new mobility models.
For example, the island of Okinawa in Japan deployed an autonomous bus, connecting the AEON Mall with the Ginowan Port Marina. In a virtual reality facility, they also tested the human-machine interaction, which is unquestionably one of the main challenges autonomous vehicles face.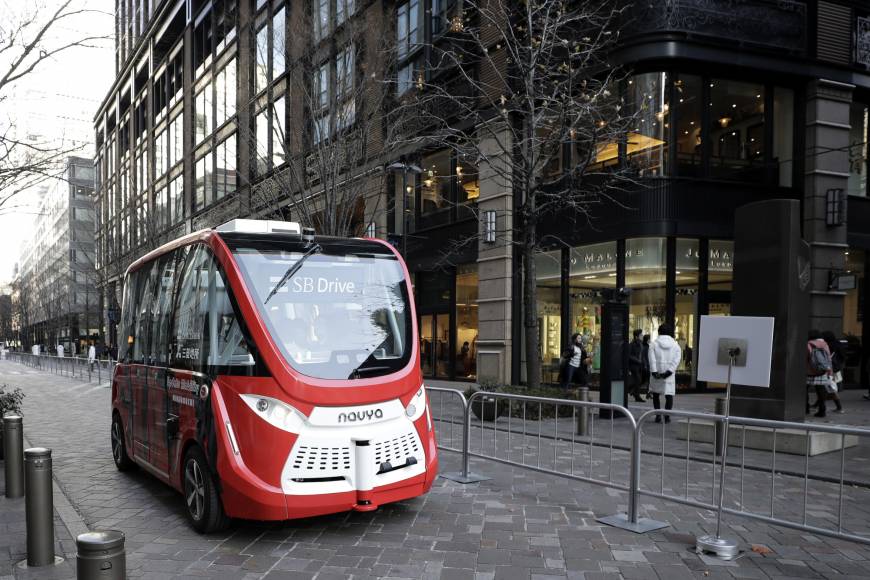 The Las Vegas autonomous bus pilot shows that confidence in autonomous vehicles rises as people experience the technology for themselves, with pre-ride autonomous vehicle sentiment hovering at around 6.8/10, and rising to 8.8/10 after riding, with 98% of passengers confirming that they would recommend the experience to a friend.
Similarly, in terms of new Las Vegas transport offerings and positive transport reviews, the Aptiv autonomous cars operating on the Lyft network have earned an average 5-star rating (how many humans can you give that honor to?) in their more than 5,000 trips between the Strip's hotspots. With 60 vehicles currently in operation and a further 90 being added before the end of the year, the service is helping pave the way to a more trusting and familiar relationship between the transport of the future and passengers of today.
Once the riders' trust is won, it's all a matter of creating infrastructure that is capable of supporting the expansion of autonomous vehicles from the rails to the roads.
Sign up for our newsletter
Why sign up:
Latest offers and discounts
Tailored content delivered weekly
Exclusive events
One click to unsubscribe