How HERE helps to optimize fleet management services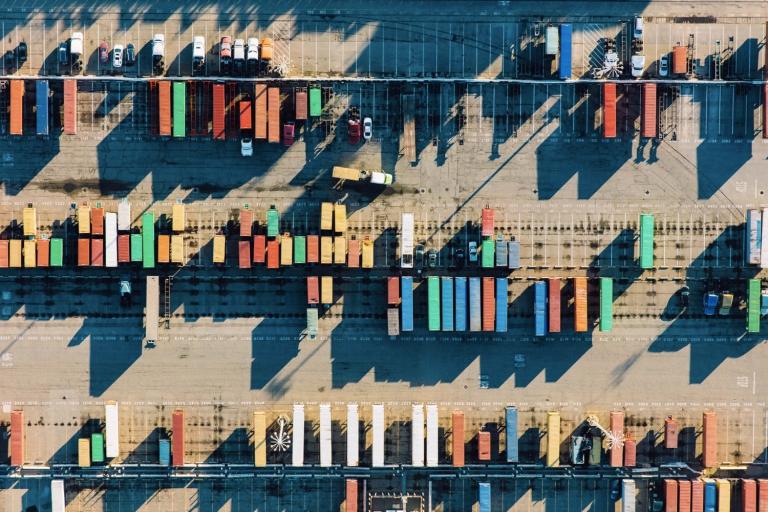 French companies which need to manage vehicle fleets as part of their daily activities use solutions from OCEAN to increase their performance and the security of their mobile resources. Thanks to the HERE Location Platform, OCEAN can add real-time location data to its data analysis platform and uses HERE to help power its tracking and fleet management solutions.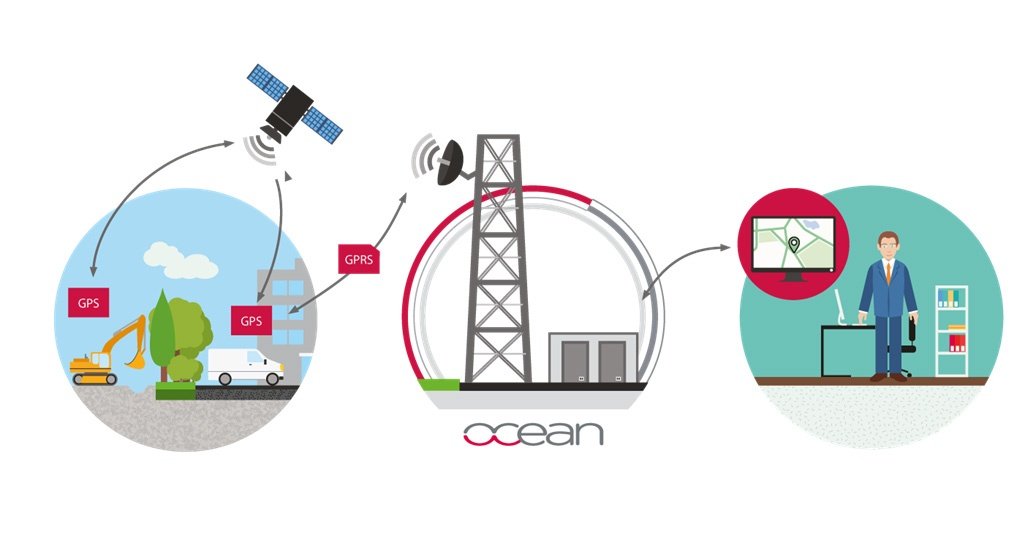 The role of location intelligence to manage vehicle fleets
Location intelligence is a key ingredient in OCEAN's solution providing the context that fleet managers need to pinpoint where their mobile assets are, where they are going and how to optimize their delivery routes. Location is also critical when a company needs to identify where a stolen vehicle is or if a driver has entered a restricted zone or unsafe area.
To make this work, each vehicle is fitted with a tracking system. Due to GPS and a GPRS modem included in the tracking system along with dedicated Internet M2M access and a computer, vehicle fleet managers can localize all their resources in real time and pilot them remotely.
Thanks to its impressive coverage of almost 200 countries and with more than 80,000 data sources, OCEAN selected HERE to bring accurate location services to their customers. By implementing the HERE Location Platform within its own core platform, OCEAN can not only provide real time geographic updates, but has extended their offering to customers with services like satellite map view and real-time traffic information. OCEAN also takes advantage of routing from the HERE Location Platform giving customers the ability to generate the most efficient route itineraries and reduce mileage.
"We chose HERE to ensure our customers have accurate, reliable and always accessible geolocation data about their mobile assets," says Jacques Riviere, Chief Operating Officer at OCEAN, a subsidiary of Orange Business Services. "This partnership is a logical move in the development strategy of our company. It supports our willingness to be at the leading edge of technology for our customers and to anticipate their future needs."
Today, OCEAN's solutions are implemented within a large range of companies, including building and public works, maintenance, services and communities and for various applications such as delivery, product/waste collection or emergency services. In April 2015, OCEAN became a subsidiary of Orange Business Services making the OCEAN 3.0 platform the tracking and fleet management solution of choice for current and future Orange customers.
Optimized fleet management
Thanks to the location intelligence provided by HERE, fleet operators can now visualize their mobile resources in real time on a map and edit detailed activity reports. The benefits are numerous. Fleet management solutions from OCEAN powered by HERE can help companies achieve up to a 15% reduction in fuel costs and realize productivity gains of up to 10 hours of drive time per driver month and saves on average six interventions by maintenance technicians per month. Using the HERE Location Platform, companies can locate the closest technician to an emergency call, helping reduce response time and improving customer service. If a service request is later disputed, the company can also easily verify the time and location that the technician responded.
Accurate and reliable location data also enables powerful geographical analysis that helps managers in their decision making process. By measuring the territory coverage and analyzing the location of visits, they can optimize visit frequency and workload.
{{cta('c63047a3-ef52-44d9-abf5-803ab7e8ace4')}}
Sign up for our newsletter
Why sign up:
Latest offers and discounts
Tailored content delivered weekly
Exclusive events
One click to unsubscribe