How FreightHub has injected tech into the old-school world of freight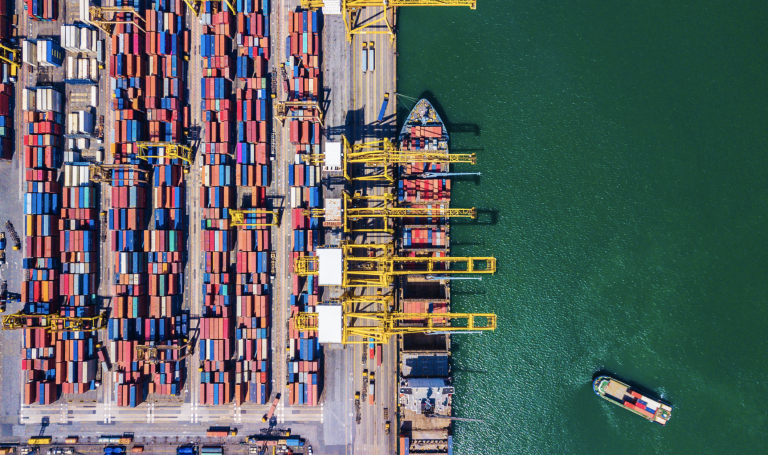 Erik started FreightHub in 2015 as co-founder and CTO.  He's a serial entrepreneur and experienced CTO. Prior to starting FreightHub, he has founded tech companies with a diverse focus, ranging from beacon technology for museums to big data cloud platform.
You can say that the connection to freight runs in my family. I'm a passionate sailor, which connects me to the high seas. My father worked in sea freight, and my grandfather used to build ships in a shipyard. My emotional bond to the industry, however, is not the only reason we founded FreightHub.
In 2015, my colleagues and I looked at the industry and discovered there are 130 million containers being moved every year. The problem was, for every container, freight forwarders would write as many as 80 emails. For every container, there'd be a piece of paper being flown on an airplane. In short, this lengthy, messy paper trail was the extent of the data that was available around freight forwarding. A recent study found that up to 40% of all transportation data is inaccurate or incorrect. We saw this as an opportunity to do things better and disrupt the supply chain industry.
In June 2016, we moved our first container full of fixie bikes from Taiwan to Hamburg and started the journey of our company.
How technology bridged the gap between the challenges of freight
FreightHub is a digital freight forwarder, which offers instant quotes and booking, real-time 'track and trace' and supply chain analytics for global air and sea freight. To truly bring more value to our customers' supply chains, we automatically collect reams of data throughout the transport chain and ensure this data is of the highest quality (more details on our approach can be found in our recent whitepaper). We focus on this because a recent study found that up to 40% of all transportation data is inaccurate or incorrect.
Our process not only focuses on moving the containers, but we also understand what happens when we move a shipment. Through our platform, we look at different factors including delays and pricing. If an error occurs, we're able to analyze the data to spot the cause of the issue, then remove it.
Using historical, individual, customer data, we enable our customers to look at their complete supply chain design and optimize the whole process. With these findings, we can help our customers in several ways. We can:
Suggest better routes

Facilitate improvements to the on-time performance

Suggest ways to save costs

Highlight how to avoid waiting

Advise on buffer times
Adding location data for real-time predictions
As other supply chain professionals will know, we deal with huge amounts of complexity and uncertainty on a daily basis. Countless aspects can go awry when coordinating multi-modal transport between two continents, with multiple stakeholders involved. In the end, the key formula is:
The right goods + The right place + The right time
We measure this using a professional supply chain, setup as on-time performance (OTP), which according to surveys, is the most important KPI for supply chain operators. 
At FreightHub, we found that we do not just want to measure OTP as the core metric. We also want to make use of technology to proactively predict delays, before they happen.
In the quest for getting real-time traffic data to enable these predictions, we searched for a location data provider with experience in B2B problems, as well as experience in freight and cargo.
For our platform, we use HERE Truck Routing API and the HERE Traffic and Incident Flow APIs, our solution for predicting delays, which we built it in-house to make sure our trucks arrive on time.
Every 15 minutes, we send a request to HERE for an ETA, so we can see when a truck's departure changes to "now", as well as the duration of the trip. If the duration of the trip, and the truck's departure time set it on course to arrive after the provisional arrival time, we trigger an alert. This way we can proactively work with the customer before the delay occurs. This feature, among other initiatives, enables us to reach OTP levels of >90%. With our protocols, we can reduce and streamline the supply chain processes for our customers. 
Learn more about what you can build with HERE via our HERE Developer Portal.
Sign up for our newsletter
Why sign up:
Latest offers and discounts
Tailored content delivered weekly
Exclusive events
One click to unsubscribe