HERE tops the list in location platform effectiveness
A recent study from global industry analysis firm Counterpoint compared the capabilities of more than a dozen companies that provide map and location services. Those included in the research were evaluated on a wide range of metrics including richness of database, analytics engine, business model, and global availability. Among all of the providers, HERE was ranked as the top location platform.
As the connected world has grown, the need for on-demand, personalized, urbanized, mobile, overnight services have skyrocketed. The key driver behind these services, as Counterpoint states, is location data.
Over the last decade, multiple companies have come into their prime by providing mapping solutions for themselves and their customers. In the last few years, however, leading companies have layered their map services with advanced analytic capabilities and intelligence data. In this landscape, companies have been transforming from map-solution services to location-intelligence platforms.
Research Director Neil Shah led the effort to map that transformation. His team created a system that considered all the market segments and services from the full list of companies, then measured the offerings of each individual company to highlight their focuses and strengths.
For example, some companies proved to be very strong in consumer navigation and ad services, while being much weaker as a platform for enterprise offerings.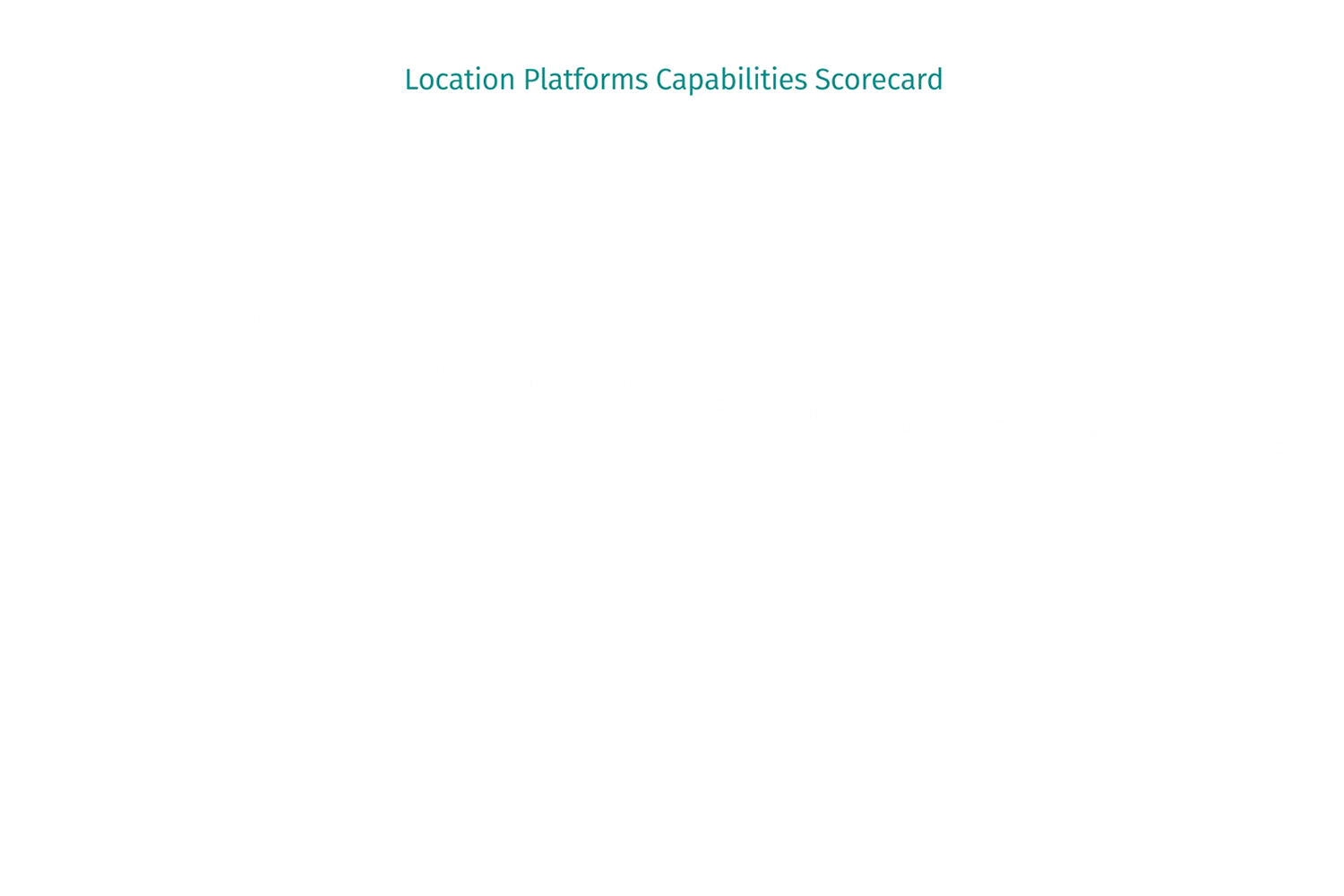 Counterpoint's report revealed that HERE and Google lead the industry as location platforms. Both platforms provide their customers with location data. A key difference, the report called out, is the business model. Google's business model is a mix of providing data to partners while simultaneously developing its own product lines and applications.
The report found that the decisive advantage of HERE is the nature of our partnerships. HERE provides data to companies across multiple segments. Those companies then share location data back to HERE, which improves the intelligence layer and increases the value of the overall platform.
You can read Counterpoint's full overview, and download the report on their website.
Sign up for our newsletter
Why sign up:
Latest offers and discounts
Tailored content delivered weekly
Exclusive events
One click to unsubscribe