HERE Data Hub: The Advanced Features At A Glance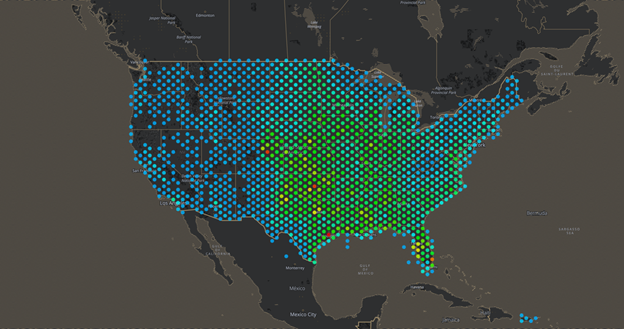 It's been a year since we launched HERE Data Hub and HERE Studio (formerly known as XYZ Data Hub and XYZ Studio), our cloud-based location data management service and we have exciting news to share. You can now take your data to the next level with our monthly add-on plan, available on developer portal. Mithun talks about this new Add-on plan more here: Expanding Our Self-Serve Offering: Meet the HERE Data Hub Add-On
For $45 (€45) a month, your database storage and data transfer amounts expand to be 10GB per month. This offering also gives you access to the HERE Data Hub advanced features that allow to manage your data with even more convenience and gives you access to new visualization features. We're also sweetening the deal for our Pro users, giving them access to the Data Hub add-on plan.
New features included with the HERE Data Hub add-on plan are:
On-demand indexing, allows you to turn on search indexes for quick searches by data properties later.
Virtual Spaces gives you control over multiple spaces at once with JOIN-like functionality.
Hexbins in the CLI can create massive data visualizations and complete control over how you simplify your data.
Schema Validation keeps your Space organized and consistent by setting JSON parameters of what data can be uploaded and what properties should exist.
Activity Log is your way of checking changes made to a space for version control tracking.
Rule-based Tagging allows for automatic feature tagging based on property values.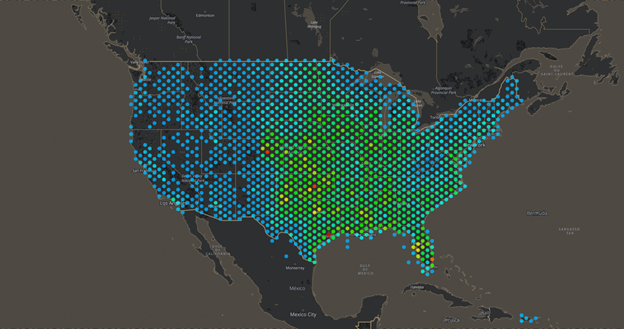 Hexbins generated with a historic tornado dataset from 1950 to 2018, data from NOAA

Filter by properties that you index on the fly instead of setting that up at data upload.
Learn how to use all these new features with two new tutorials, available on the Developer Portal Tutorial Page. We hope you try out these new features and can't wait to see what you can build. Tell us what you want to see added and share examples of projects you're building on our Data Hub Slack Channel or our HERE Developer Twitter.
Sign up for our newsletter
Why sign up:
Latest offers and discounts
Tailored content delivered weekly
Exclusive events
One click to unsubscribe