HERE and GARMIN bring Alexa along for the ride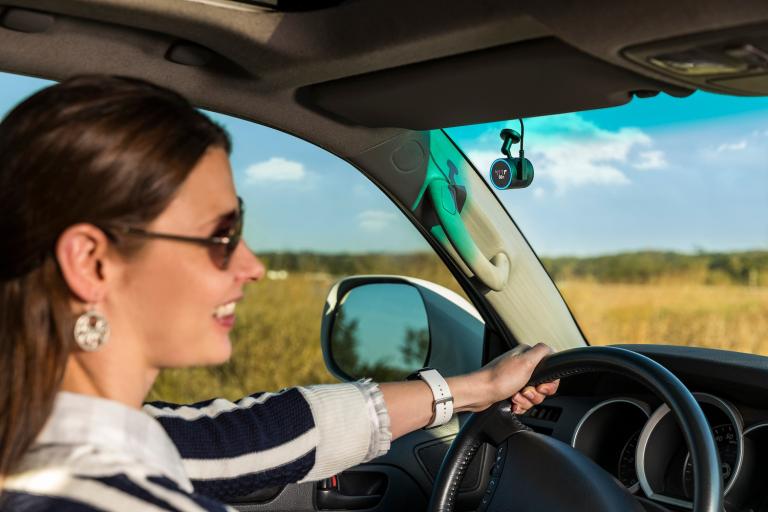 The recently released Garmin Speak is the first in-vehicle device to have hands-free access to Amazon Alexa. Utilizing the HERE Places (Search) API, Garmin Speak with Amazon Alexa has changed turn-by-turn navigation experience.
To say the Amazon Echo has sold well since being launched in 2014 is a gross understatement. While Amazon does not disclose sales numbers, industry analysts place the volume of units sold well past 15 million.
Considering that this represents roughly 75% of the US market for this category, it's fair to say that Alexa is the Queen of the in-home virtual assistants.
Now, Alexa is your co-pilot
Launched in October 2017, The Garmin Speak offers the first turn-by-turn navigation ever from an Amazon Alexa device.
Using the HERE Places (Search) to allow drivers to search places in the U.S., Garmin Speak is planned to roll out in Europe in late 2017 or early 2018.
The ability to get turn-by-turn via voice interaction offers several important benefits to drivers—and everyone sharing the road with them. Clearly, searching for places by voice means safety thanks to fewer distractions while driving. And the convenience of not needing an exact location to search for directions will make finding your way easier while on the road.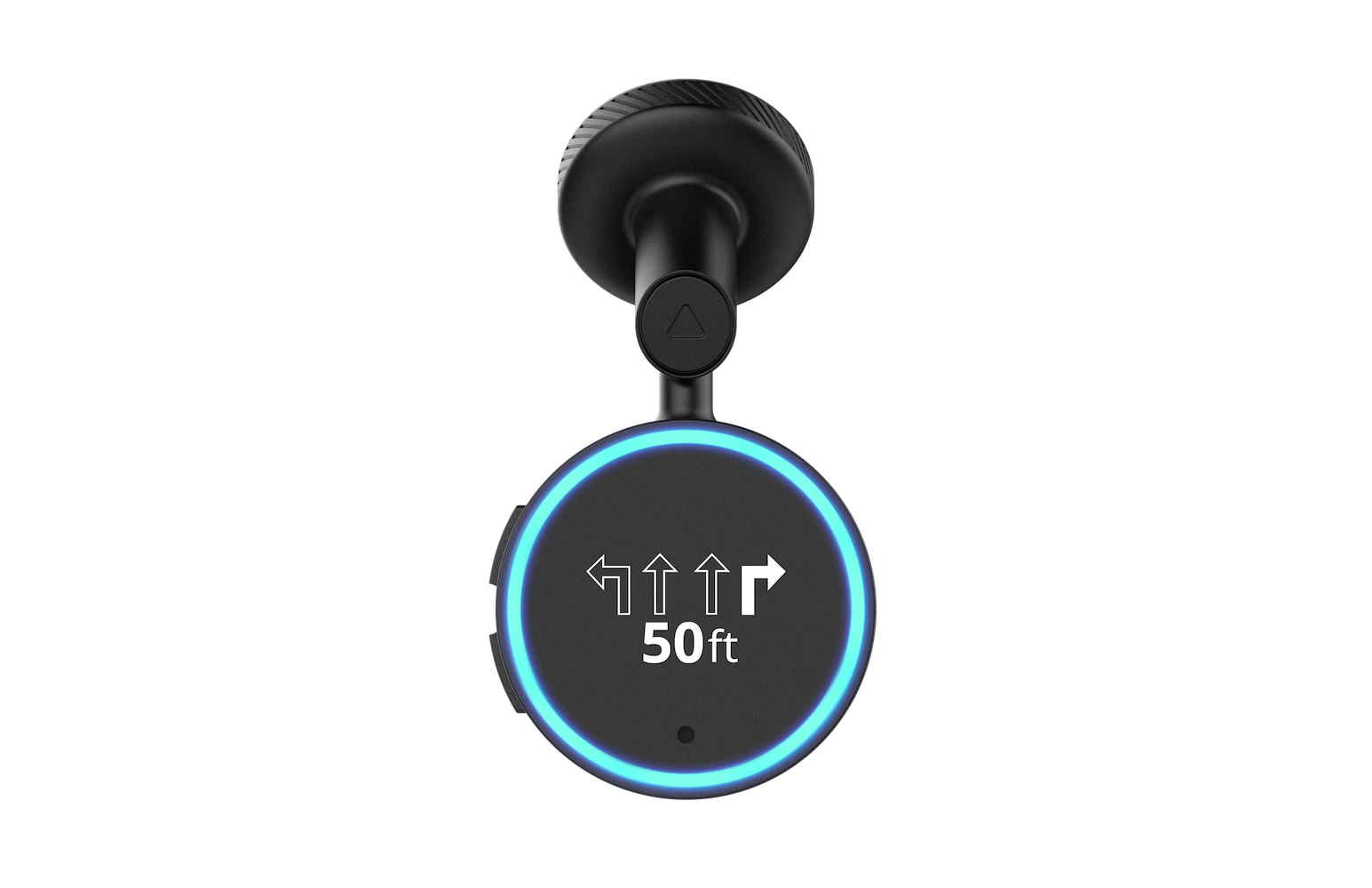 What's everyone saying?
Tech journalists are excited for the release of the new device.  Here is just a sample of what they're saying.
"Operating turn-by-turn GPS can be difficult when trying to keep your eyes on the road. Garmin Speak's voice service makes it feel like a knowledgeable passenger." – Digital Trends
"The most useful place for a voice-activated digital assistant isn't your office, kitchen, or living room. It's in your car.  … the Garmin Speak is a cheaper way to put Alexa in your car." - Gizmodo
"It's the first product to give Alexa mapping capabilities, which is one of the things that other in-car Alexa solutions (such as those from Ford) have been missing." - The Verge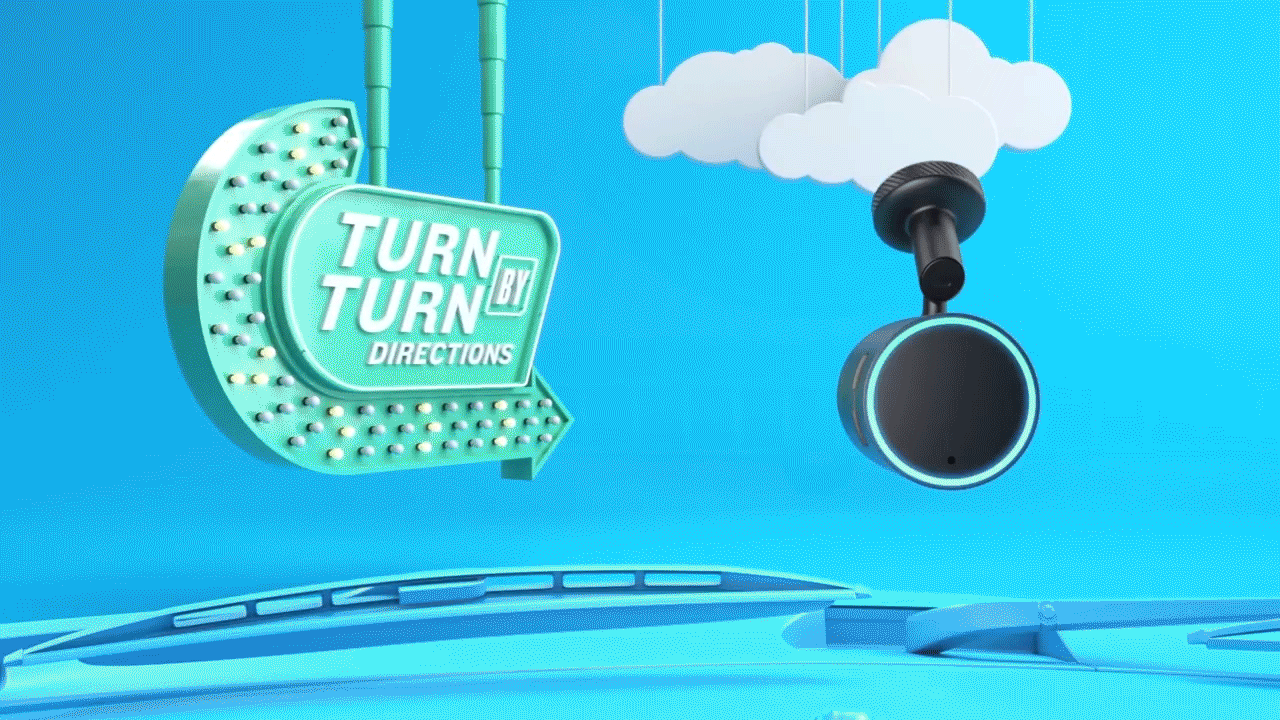 A familiar, friendly voice
Until now, Alexa has largely remained a couch potato. Users will welcome the consistency of interacting with Alexa in both their home and car. Another comfort will be the fact that Echo users are already familiar with the particulars of conversational interaction with Alexa skills (for the uninitiated, apps on Amazon Alexa devices are referred to as "skills").
So even though turn-by-turn and voice-controlled in-vehicle navigation are not new, the fact that Alexa is the voice could certainly mean something to the users who've bought one (or more) of the 15 million Amazon Echo devices already in homes—and now garages—all over the country.
Ready for Alexa to help get you where you're going?
Sign up for our newsletter
Why sign up:
Latest offers and discounts
Tailored content delivered weekly
Exclusive events
One click to unsubscribe